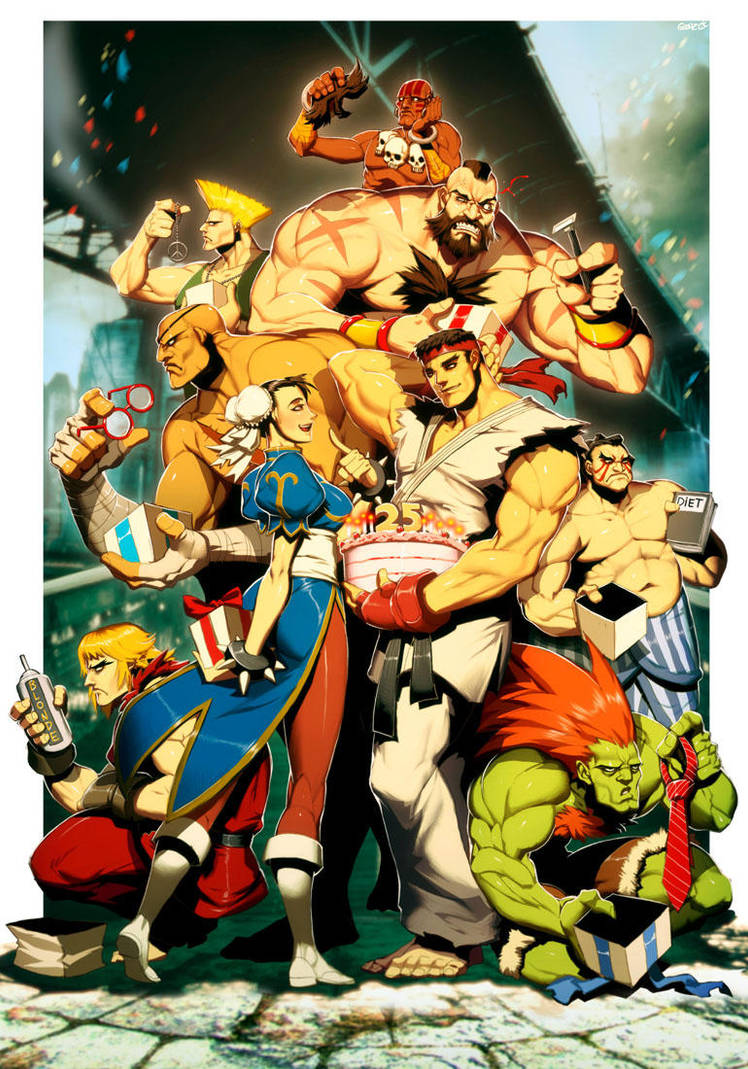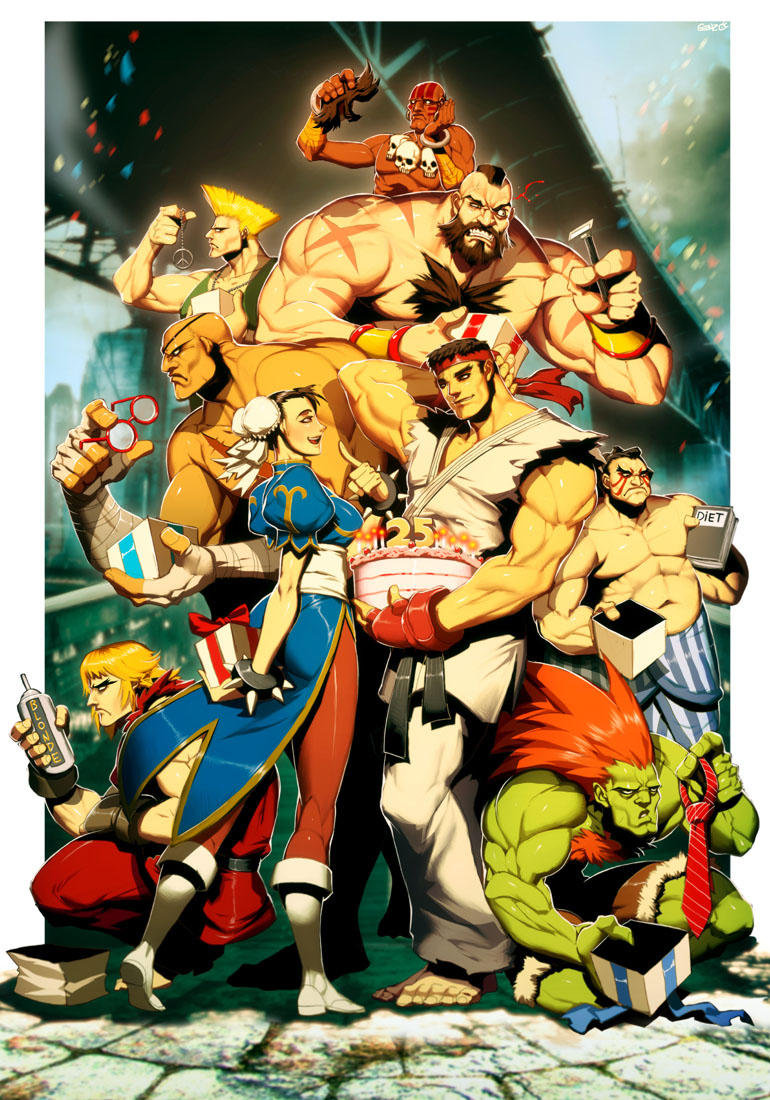 Watch
HAPPY BIRTHDAY STREET FIGHTER!!!
(DOWNLOAD FOR A BIGGER FILE)
hey guys there goes the image I done long time ago for the Street Fighter 25th Anniversary Art Tribute. Time goes rly fast, still remember the first time I played street fighter I in arcades and of course still remember the first time I played Street Fighter II. SF games are been to me not only fun time playing with friends, also a big source of inspiration on art with great artists working in the games, like the Legendary Akiman, Bengus, Nishimura, Shoei, Ikeno, etc.
I hope you like this little tribute

It just started with Chun-Li and Ryu sharing a gift, but later a friend told me:
-what if Chun-Li give him a pair of shoes?
-That´s stupid dude, why Ryu would need a couple of shoes? it will kill part of the character personality and design
-Well, he travels a lot on foot and maybe Chun-Li dont care about "Design" and also, maybe she is not good choosing gifts for her friends.
-...Oh, wait!
PSCS4/bamboo/12hours/music: GUILE THEME (of course!!)
[link]