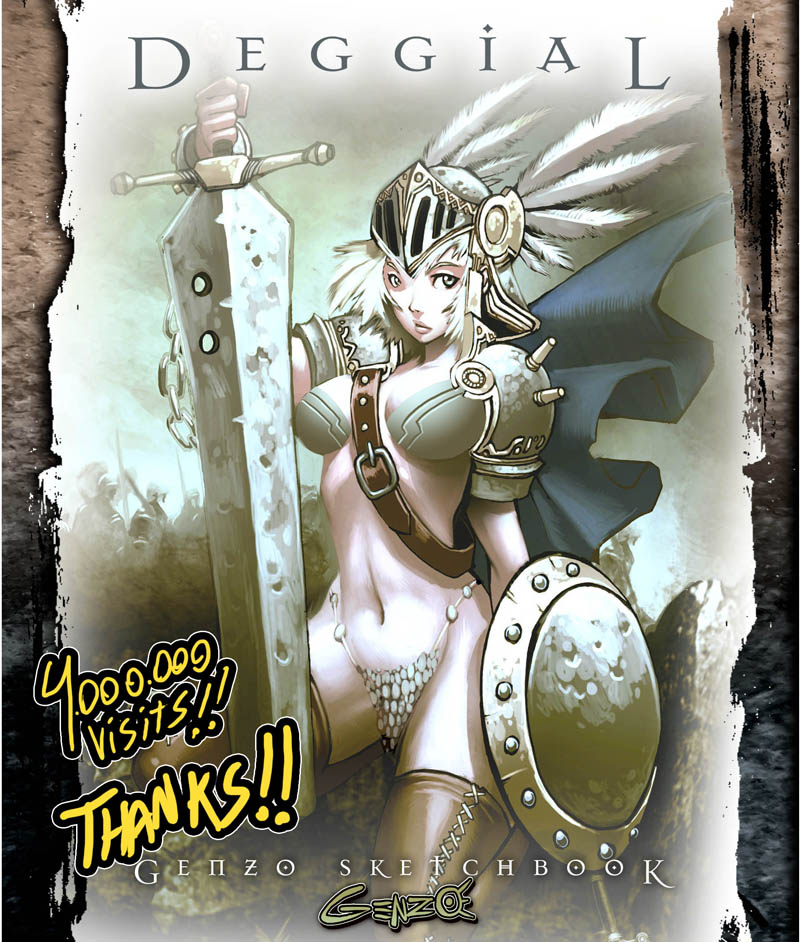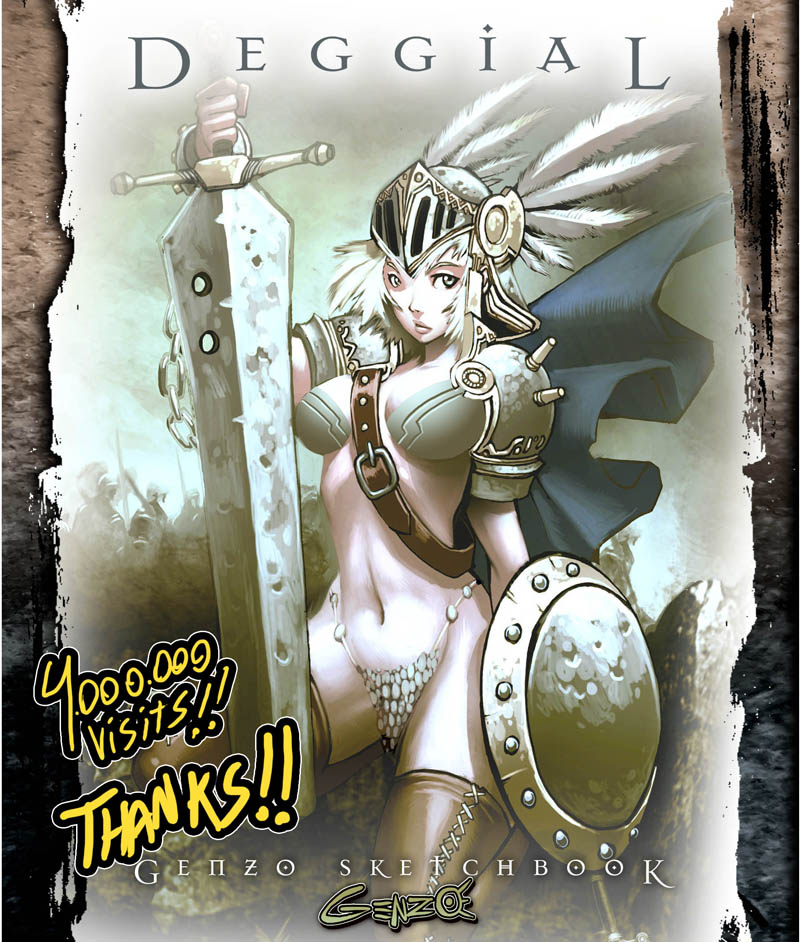 Watch
Thanks for the 4000000 visits guys!!
let me thank to you with a present. the year 2005 I edited a sketchbook, there you can find some sketches, doodles and studies I done from 2002 to 2004

The sketchbook is out of print since the last year, so you can downloading here in full resolution, you are free to print by yourself

to download the sketchbook, just push DOWNLOAD in icon on the side

Again, thanks for all!!!
You can download it on the right of your screen in the DOWNLOAD button or you can go to sendspace Link

Sendspace:
[link]
----0----
Muchas gracias por los 4 millones de visitas!!
estaba pensando en como darles las gracias y bien, puse para descargar mi primer Sketchbook: Deggial, que contiene bocetos mios desde el 2002 al 2004. EL libro no se imprime ni esta a la venta desde el año pasado, asi que aqui podran encontrar el libro en su tamaño real en alta resolucion para descarga, sientanse libres de imprimirlo por ustedes mismos

Muchas gracias a todos y espero que les guste este pequeño regalo