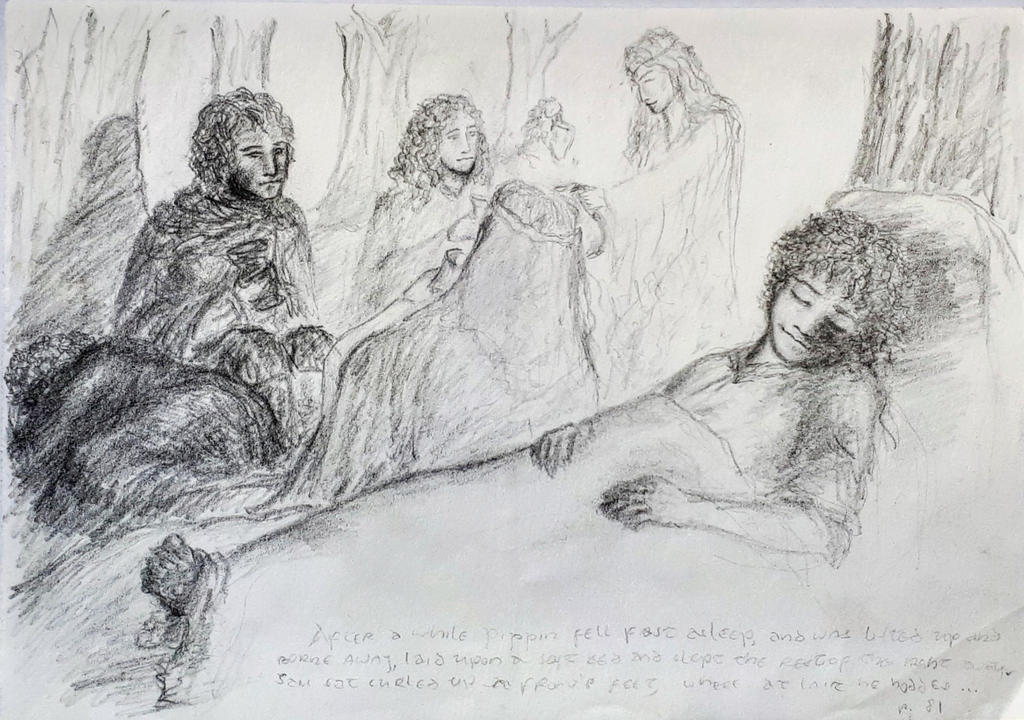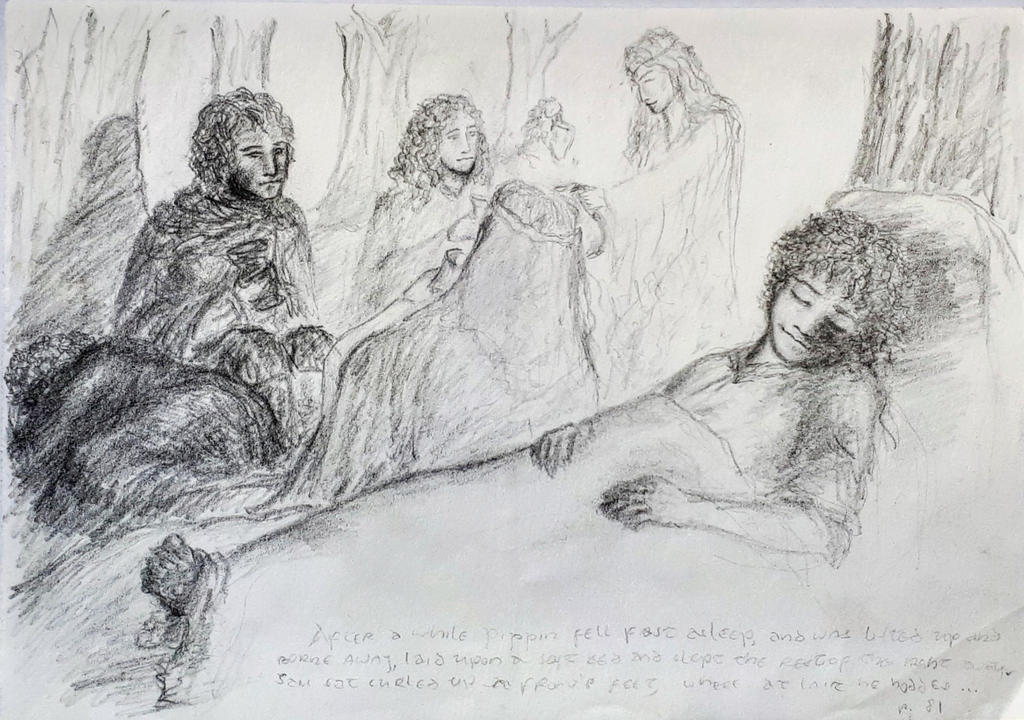 ...and was lifted up and borne away, laid upon a soft bed and slept the rest of the night away.
Sam got curled up at Frodo's feet, where at last he nodded...
(p. 81 in my edition of LotR)
(pencil; archive - cca 2000)
I do not pretend to ever have mastered proper drawing technique; yes, I am aware of many formal mistakes as well as the poor technical quality. What the heck. Gotta start somewhere!
Comments welcome nevertheless - especially if you see anything that *is* actually good

I think we are kindred already! LotR drawings?? Sign me up. I love it. This is really great. You really convey the dream images through the transparency differences and the light/dark values. I love this.
Reply

Awww, thank you. Guess this is my "style" (the transparency, the "dream" images as you call it - wow, never thought someone would call my stuff so poetically :-D). Now all I want is get better at it

Reply