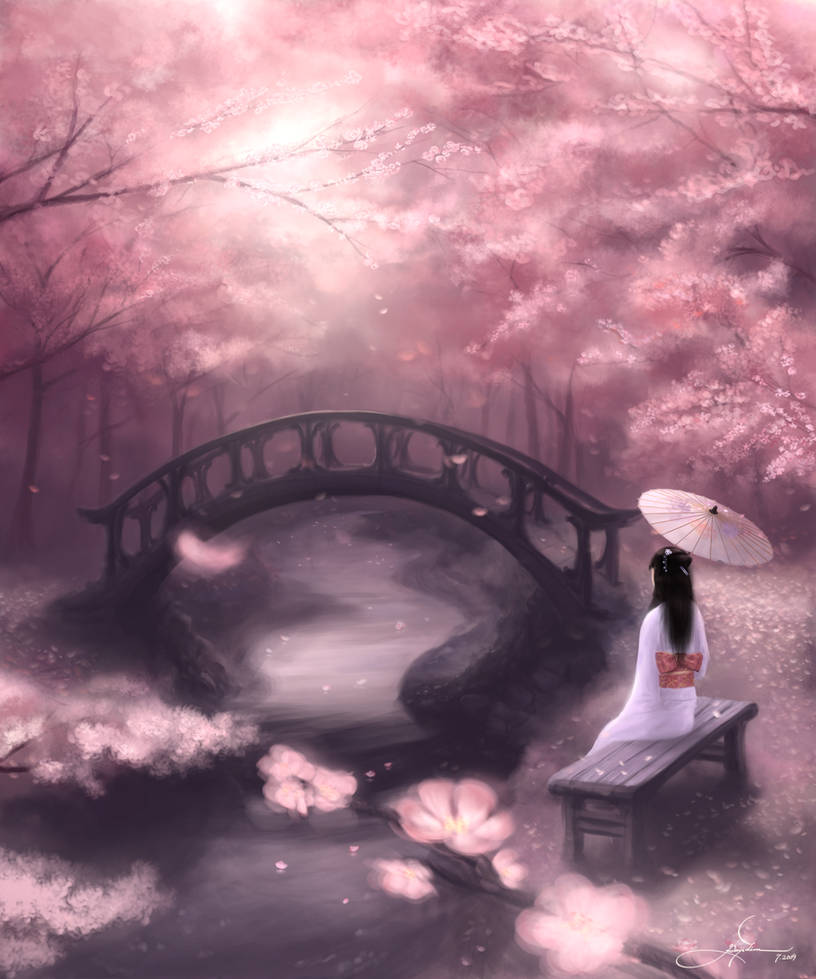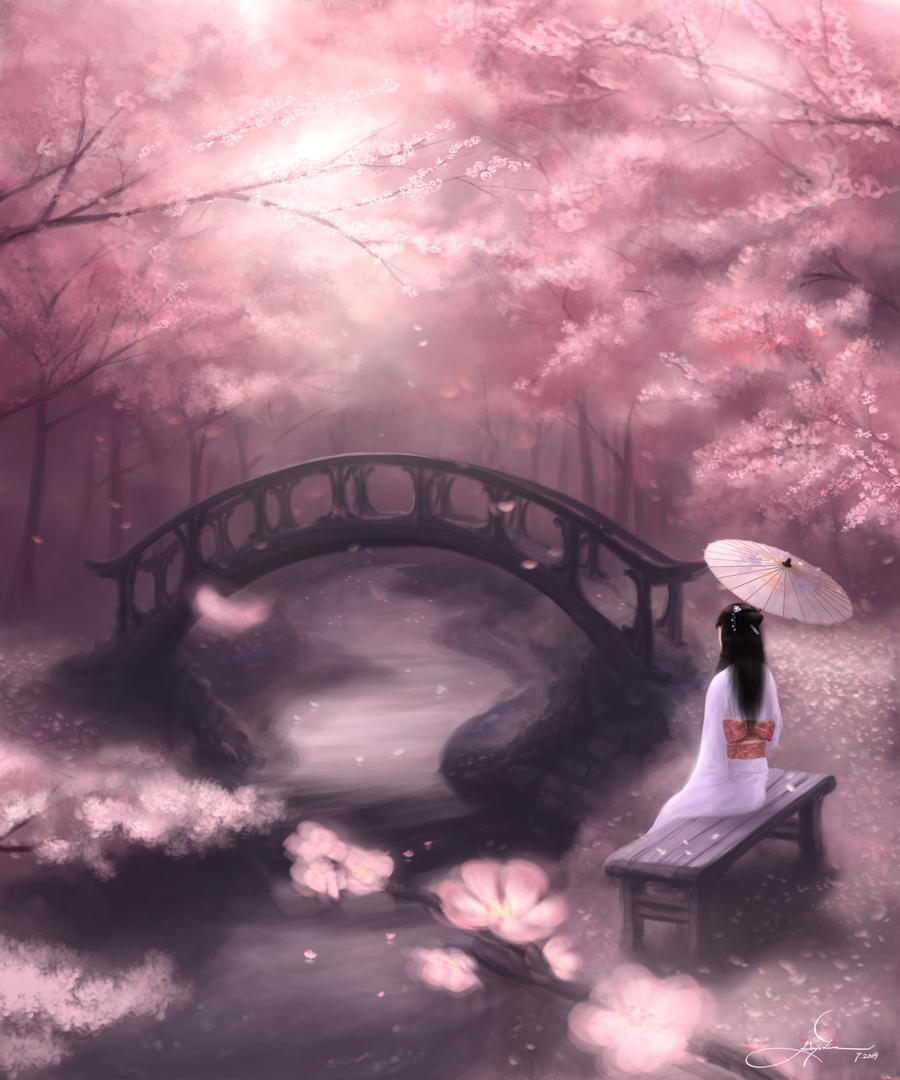 Entry for a contest by

with the theme being trees.
I initially began working on something more original for the theme of trees, but I wasn't that satisfied with its progress, and it eventually took on a life of its own. This piece was my second attempt at an entry; a very popular concept, I know. "Cherry blossoms, how original" >_>, right?
[Edit: A particular quibble I have with this piece as a contest entry is that the theme isn't absolute. I realize there are cherry blossom trees all around, but the woman is the most in focus, there's a river, and there's a bridge: it's not a piece that screams TREES. Oh, well. I think it's purdy, though.]
I'm going to give a print of this as a gift to a family friend, as well.
I feel like there are countless things in this piece that I could refine; the more I look at it, the more I notice it needs improvement. But, I feel like it's not that bad of a stopping point, lest I'd work on it for another several hours. So, I'll just kick back and appreciate the work I already put into it.
~26 hours. Wacom Tablet + Photoshop.
Custom brushes I made and used for this piece:
genjihl.deviantart.com/art/Bru…
Oh yeah, and thanks to

for his awesome hair brush

Man that's fun to play with.