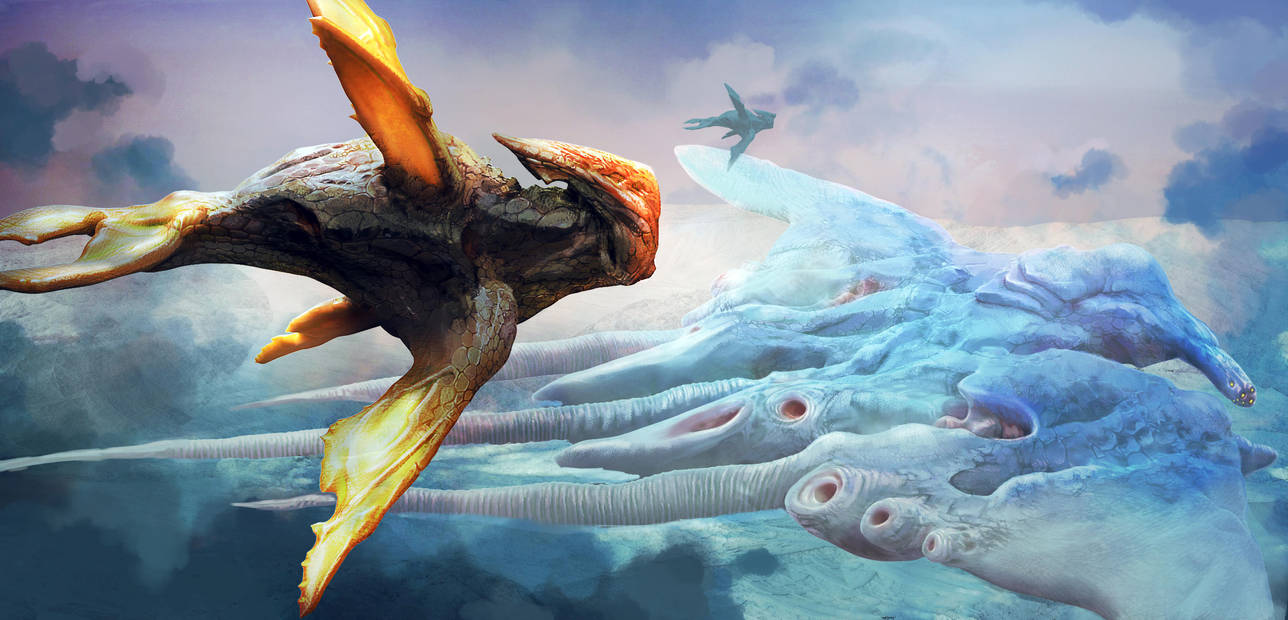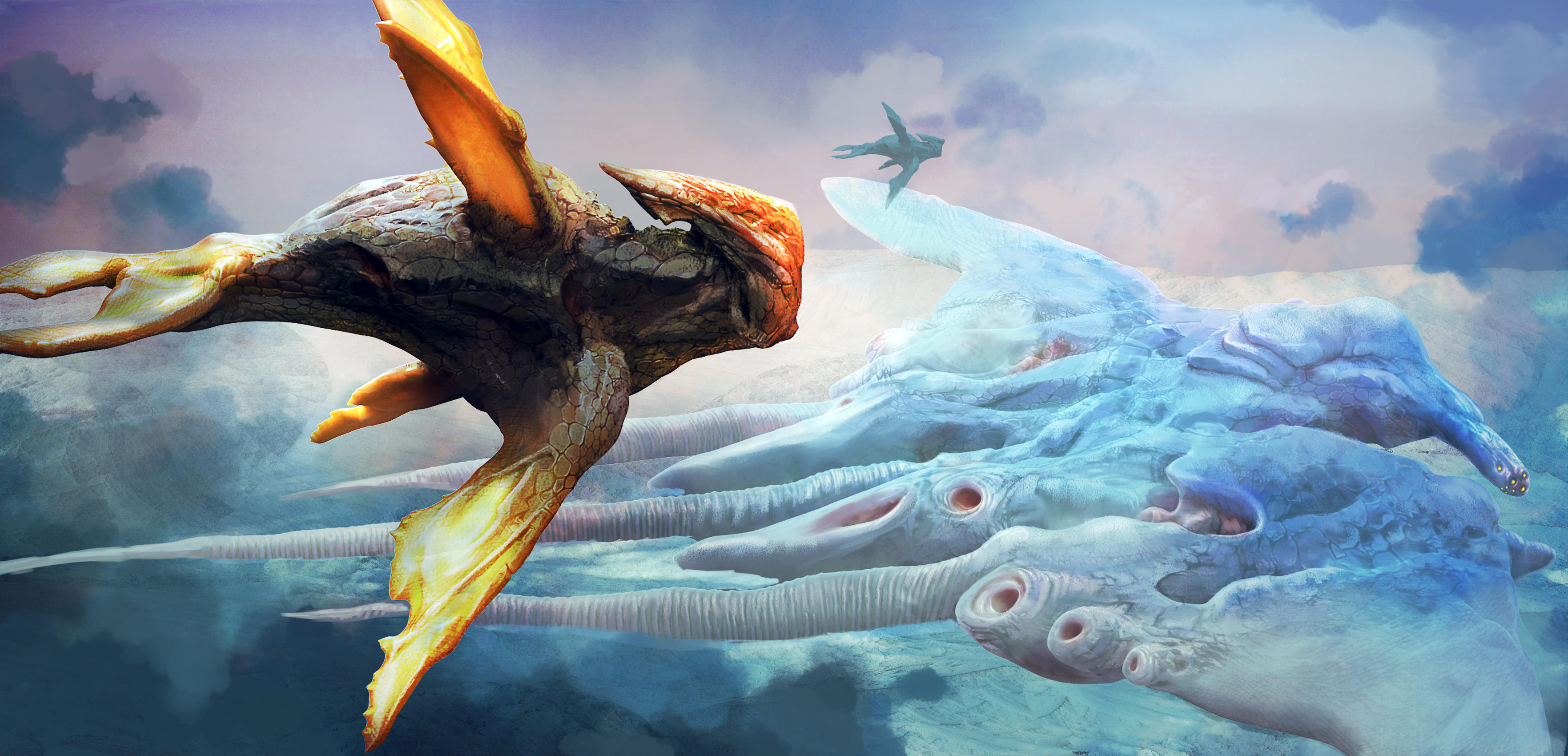 Watch
Happy New year! ( Hopefully I can update more often this year )

Was experimenting with techniques and made some flying aliens.

I think I was trying to make them look like they can move in water and air.

They're awesome. I assume the bigger one is prey and not predator... please?
Reply

Yeah like a filter feeding whale. I remember thinking that the smaller ones could be gliding along the wind currents it creates behind it.
Reply

It's weird but I like it : D
Reply

Wonderful art, especially the textures, colors and lighting are amazing. Wish you a great new year, with lots of health, hope, fulfilled dreams and wonderful moments.
Reply

Reminds me of something I saw in Barlowe's Guide To Aliens. They had a flying creature from some novel or another that they illustrated.
Reply