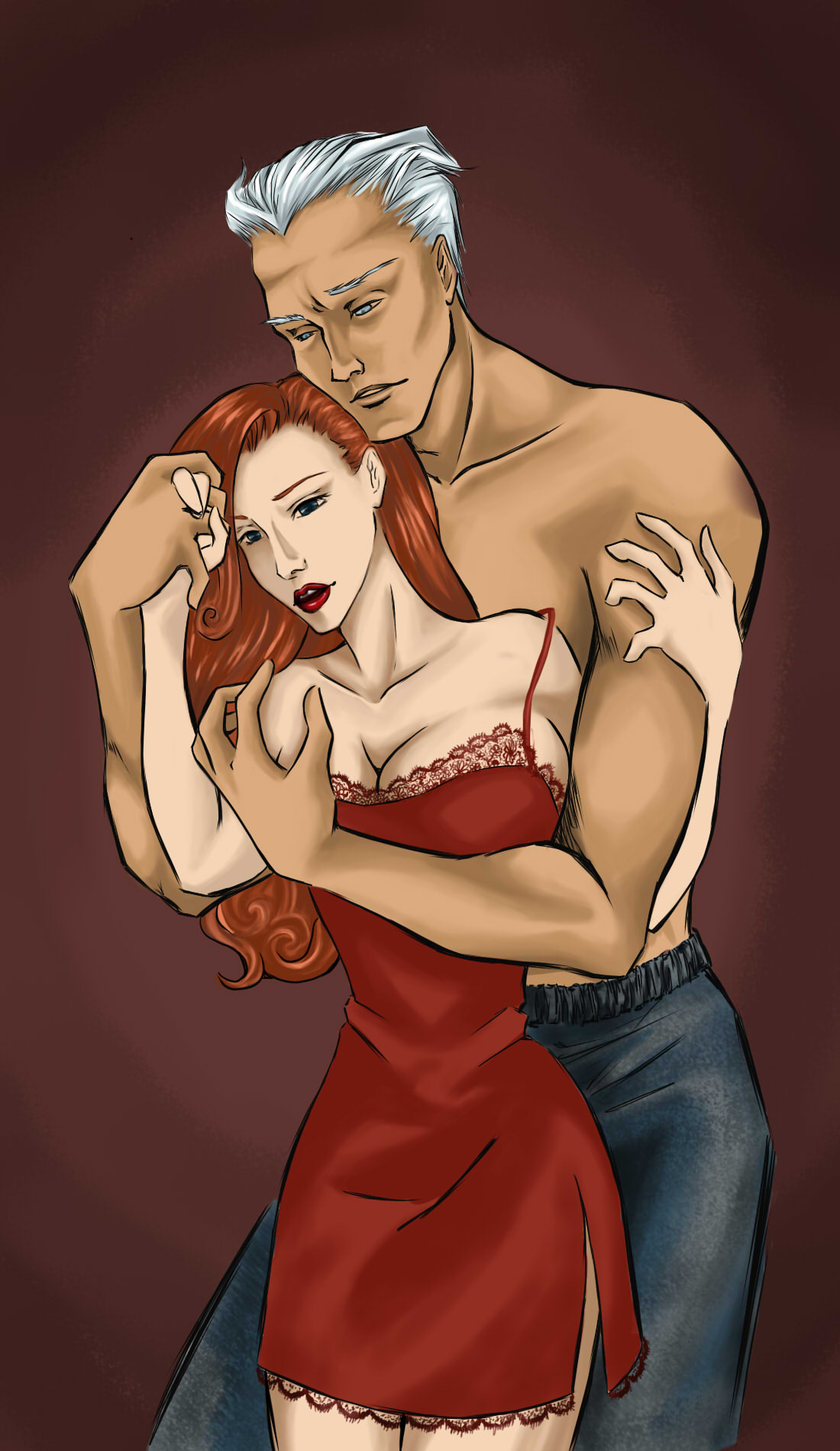 Watch
Today I present Marvel's Wanda and Pietro Maximoff, Magneto's wonderful children. I am so deeply in love with those two. I really love the bond they share and damn it, yes, they are a gorgeous couple. Not icky at all to me.

Poor Wanda probably woke up in the middle of the night, having had terrible visions. Marvel really loves tormenting their characters. I just hope Pietro can calm her down again. Without squeezing her breasts too much XD

I probably should practise more since I am still struggling with digital painting. But I enjoy it, and that's all that matters.