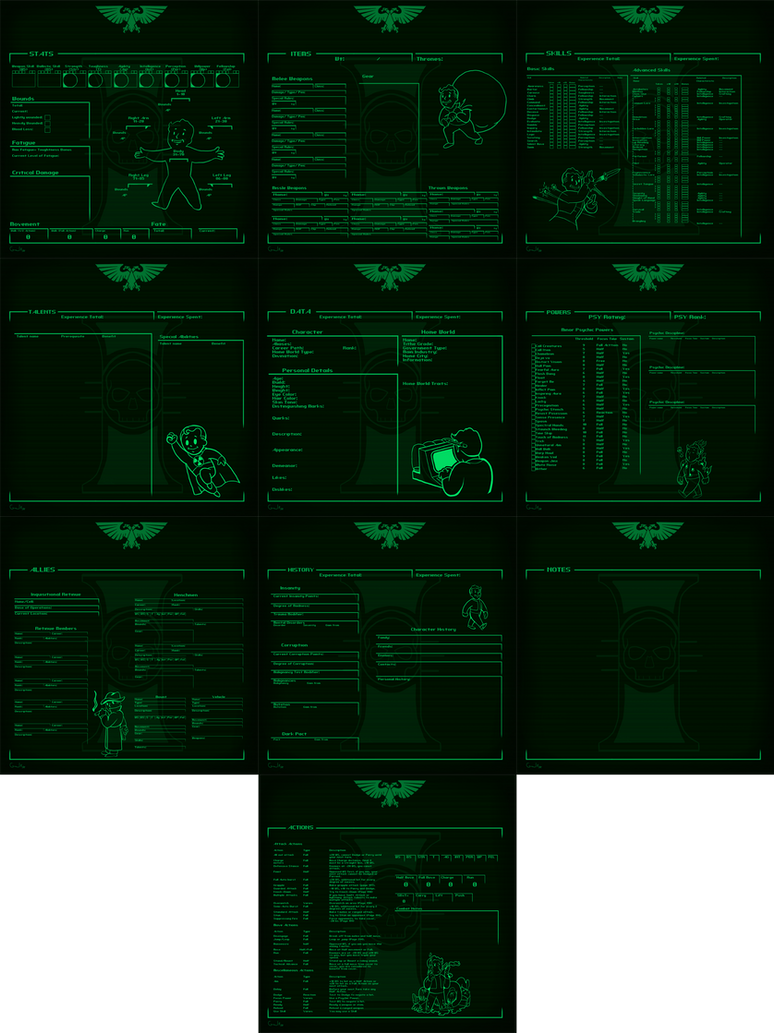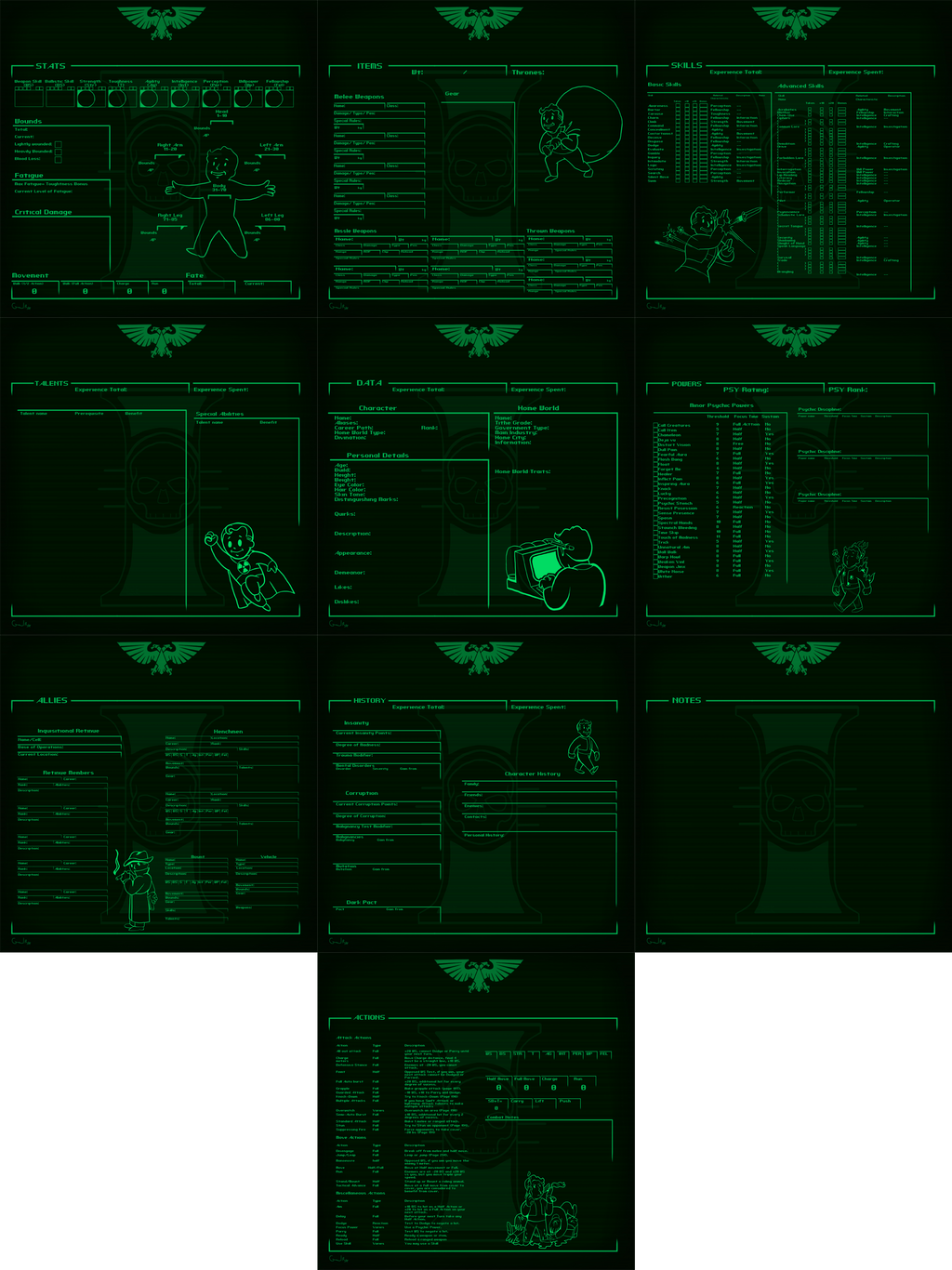 Name says it all haha.
Currently trying to get it ready to share... still fuzzy where exactly to stick it so I can do that =/
Better pictures are at my tumblr here:
[link]
Alrighty... to DL and use properly, if you would DL this terminal text set first...
[link]
Just open it and dl it, doesn't take long and should just be as simple as opening and clicking download or use text set or something simple haha.
Then the character sheet is here:
[link]
Hope anyone who sees this enjoys it

P.S. I am thinking of modifying this to be used for the Fallout pnp d10 game too.

Reply

Dude this is amazing, like I was just searching for a picture of the person on the original character sheet but this is really cool
Reply

How would I save my data once i enter it in the pdf cause it won't let me.

BTW Awesome job!
Reply

If you're having trouble with the PDF, I suggest using FOXIT reader... that's what I use and it works perfectly (and the set up for foxit is much nicer IMO)
[link]
Thanks, super glad you like it

(sorry if you ever had problem or glitches with it BTW... I was too hasty to put it out that I missed things haha)
Working on making a version for the brand new Only War game.
Reply

Awesome

Reply

looks b.a.

Reply