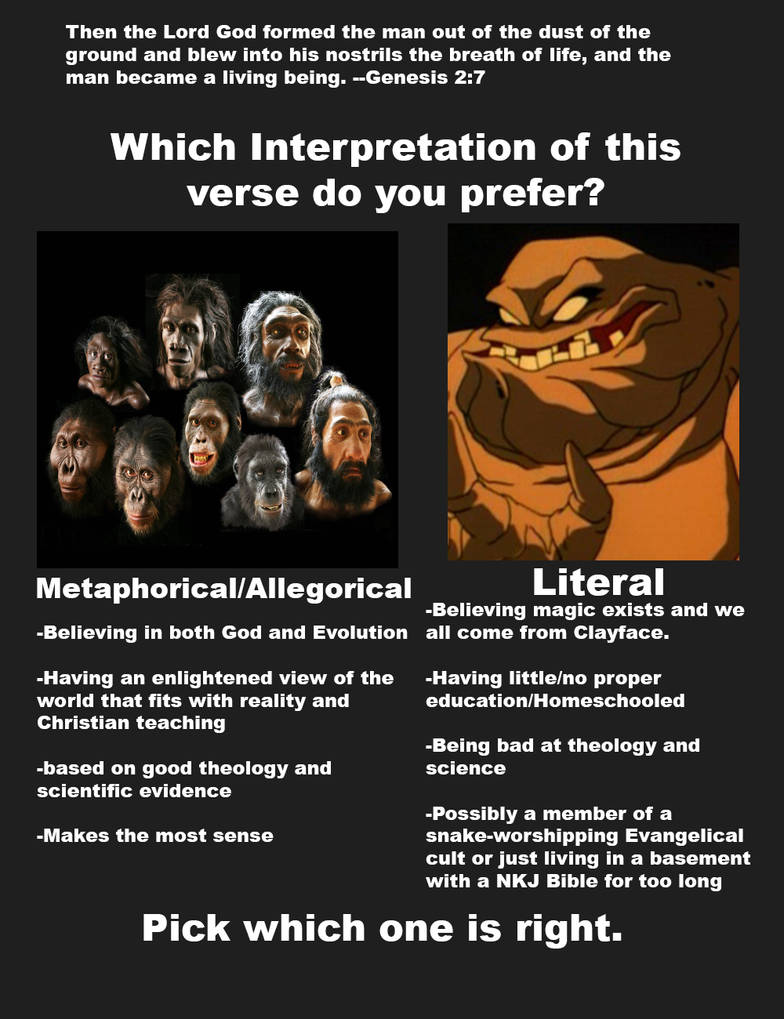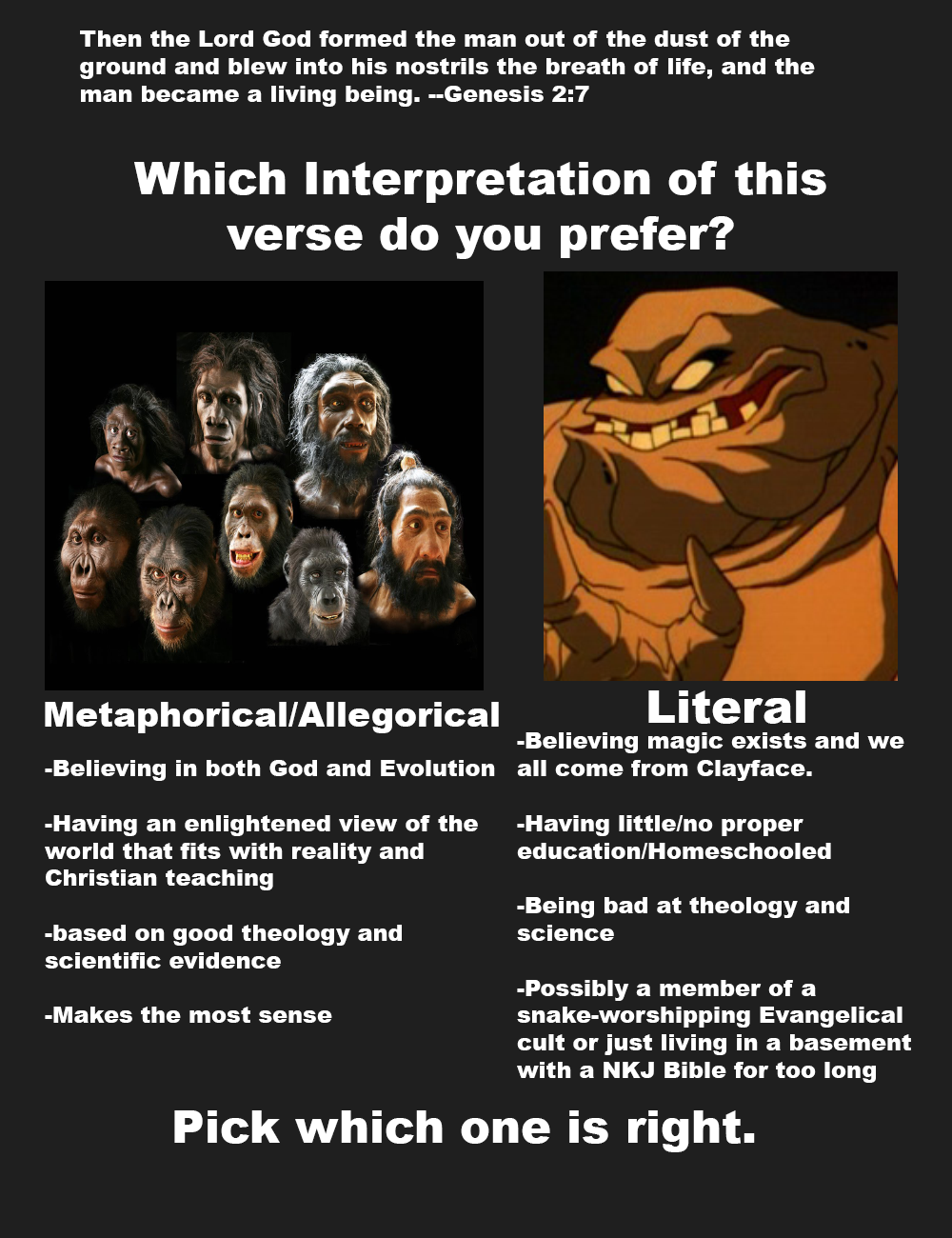 This is basically how I see the Creation vs Evolution debate that has been waging for too long in America. And in my case, creationism isn't just bad science. Its bad theology too.

Left choice, it always bothers me how most people can't combine both science and religion. Yes, I believe in God and yes, evolution makes perfect sense! I don't see why it's so difficult to imagine that a perfect being would come up with a perfect way of creating life! besides, if you believe like me that the spirit is constantly evolving, then it validates life as an experience necessary for evolution of your own self, thus validating the paralel between human evolution and spiritual evolution.
Reply

And atheism is a bad religion(wait for it)
Reply

Reply

Reply

The only nut I'd have to pick is to equal home-schooling with no proper education. There are enough home schoolers being way ahead of regular curriculum in sciences, too, and I don't think it's fair to throw them in that pot.
Reply

I mean, what makes the most sense is involving no god at all.
Reply

Well, just because one is atheist doesn't mean one's life is worth while. To be honest, I prefer being a theistic evolutionist. I honestly think that the lack of an afterlife is kinda boring. No offense.
Reply

There is no such thing as an "evolutionist". We don't call people who believe in gravity "gravitationalists". There are people who accepted scientific consensus, and there are delusional denialists.

As for life being worthwhile... how spiritually impoverwished does one's life has to be if it's not worth living unless there's an afterlife? Life can itself be wonderful and marvellous, and knowing we only get one shot makes it all the more precious.
Reply

Well, I'm still using the word because Evolution is a proven fact and I am proud to accept it. Whether you believe in god or not doesn't change the fact that evolution makes 100% sense.

Reply

Well that I agree with, it's just that it's silly to call someone an "evolutionist" because they accept scientific consensus.
Reply

I don't remember that guy for a long time, but if that question involved something that was pro-creationist, then I see why I should talk to a fundamentalist who, like others with the same mindset as his, is incapable of being reasoned with. But it doesn't matter so rest assured.
Reply

Look, just to be clear, I'm not an Atheist. Furthermore, the only reason why creationists want to be heard and taken seriously is because they want to indoctrinate people with a false narrative that claims that evolution is in compatible with religion, a narrative that is doing more harm than good to society. Hell, their so-called "evidence" for creationism is a bunch of forgeries made by people from third-world countries who want to make a living scamming on the superstitious and ignorant members of American society who travel into these countries. Don't tell me you buy everything that peasant-minded creationists say because there is absolutely no reason why you should even bother stooping to their level.
Reply

Well, if anything, this is probably you trying to convert me into your creationist hippy cult, that's for sure. I'm telling you that there is NO REAL EVIDENCE for creationism. Scientific truth is NOT relative.
Reply

Of course, I am writing a version of Creation in which magic does exist, right from the start.
Reply

The metaphorical version. The literal interpretations of the bible like those stories in the Old Testament are just abrahamic mythology.
Reply

Reply

Wise choice, my friend. Evolution makes more sense anyways, especially in theological terms.
Reply

Plus, if we look at it from a storytelling perspective, Adam & Eve being the first 'humans' could be interpreted as them being the first 'Homo Sapiens'. Which would, in turn, lead to them introducing concepts like agriculture. Aka 'A Garden of Eve'.
Reply