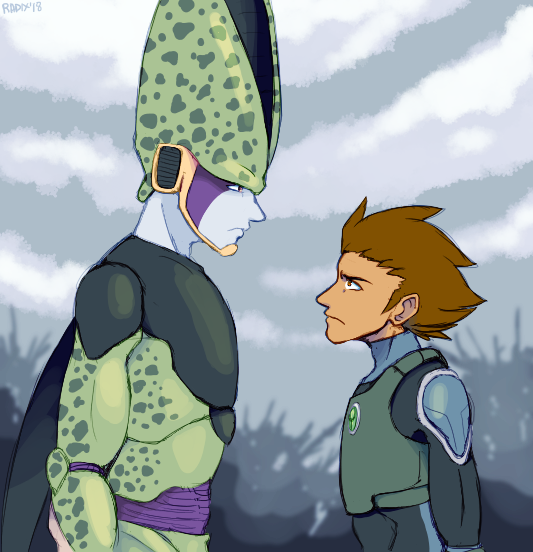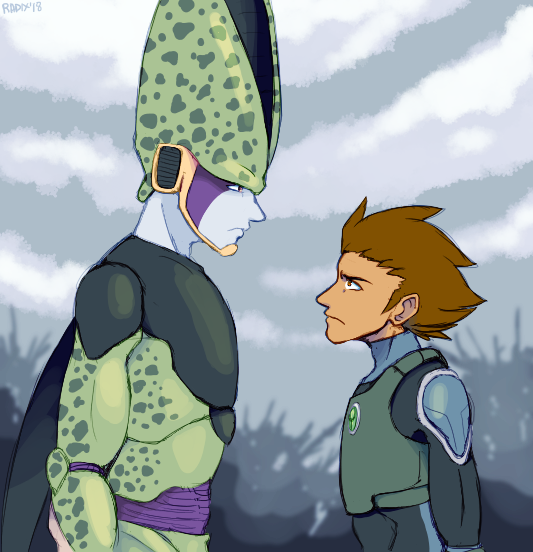 Watch
It's Crossover/Fusion Musings Time again. Today's subject: Marathon and DBZ.
Randomly thought a few days ago that it might be fun to transplant (a version of) Cell to the Inmortalitas 'verse and see what happens. Perhaps the remnants of MIDA created him to be a sort of perfect gen-X battleroid, and the plot kicks off when the Rozies stumble across an outer colony that's been wiped out.
I imagine that the entire crew, down to the last S'pht, would have to throw everything they've got at Cell just to put a dent in him. Maybe if they called in Yrro and told him to bring a ship with one of those black hole guns...