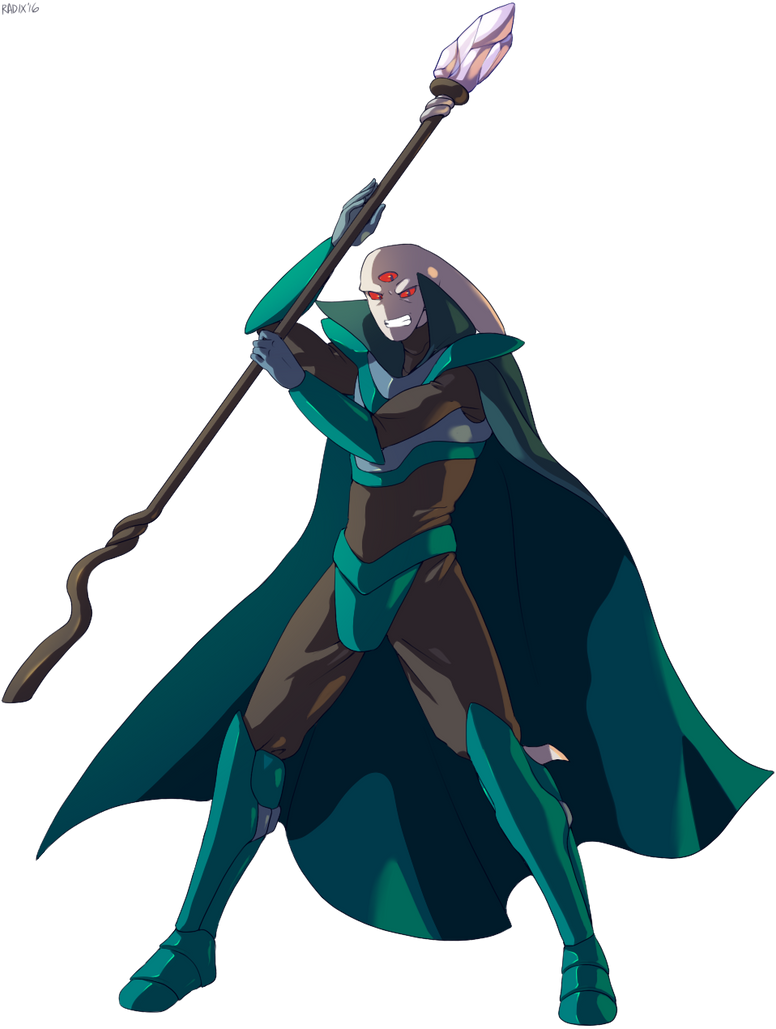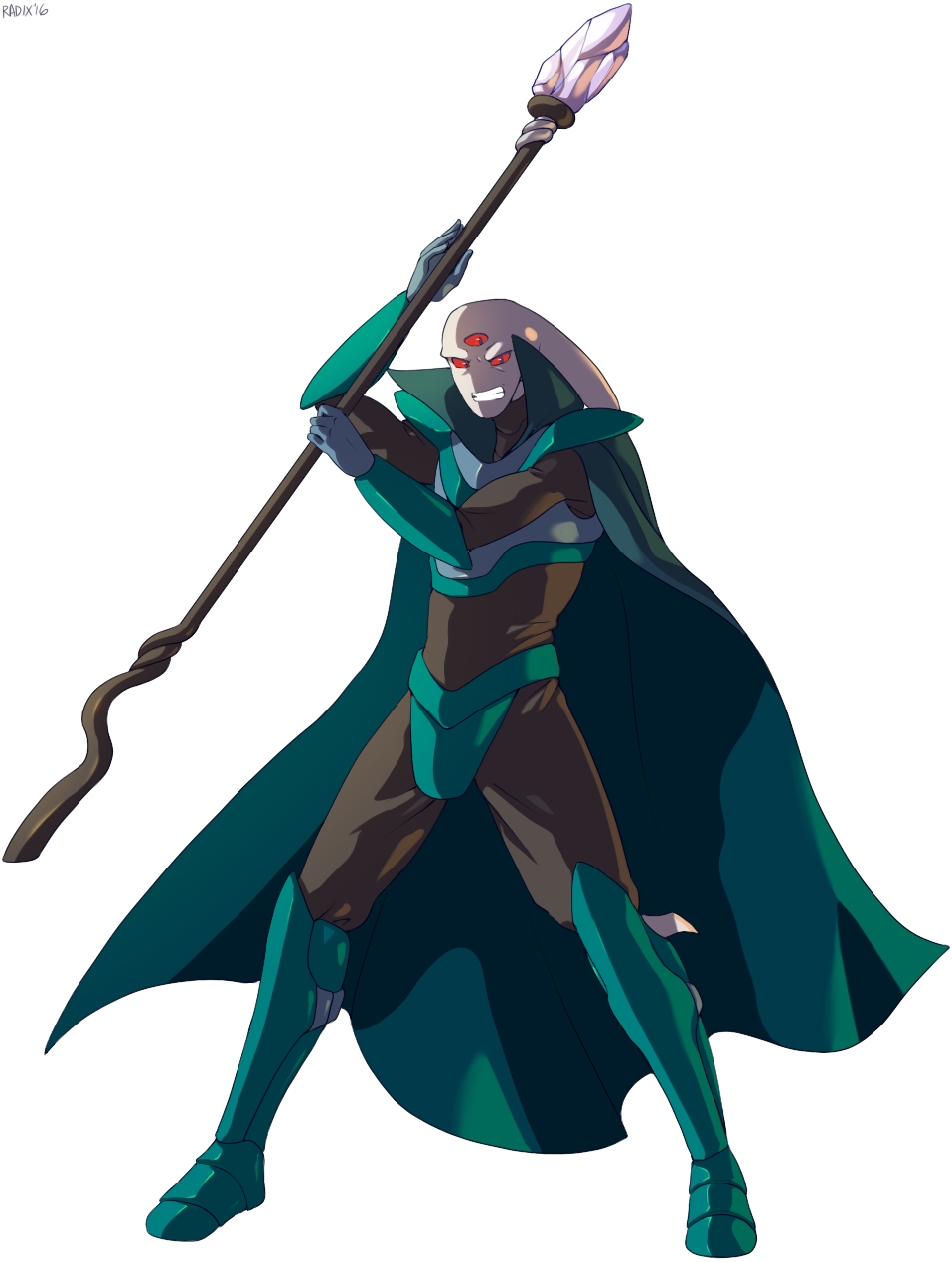 Watch
Admiral Tfear with his good 'ol Shock Staff.
I have this theory/headcanon-thing that Tfear began his military career as a lowly Fighter and climbed his way up the ranks until he'd earned his current one. You know, like how I imagine it works in real-life navies, except that it's semi-common in the Pfhor Navy for new Captains and the like to be former bureaucrats who are better at managing their crews than at space combat.
Tfear also remembers what it was like to once be pond scum; there's always a Staff or two amongst his arsenal.