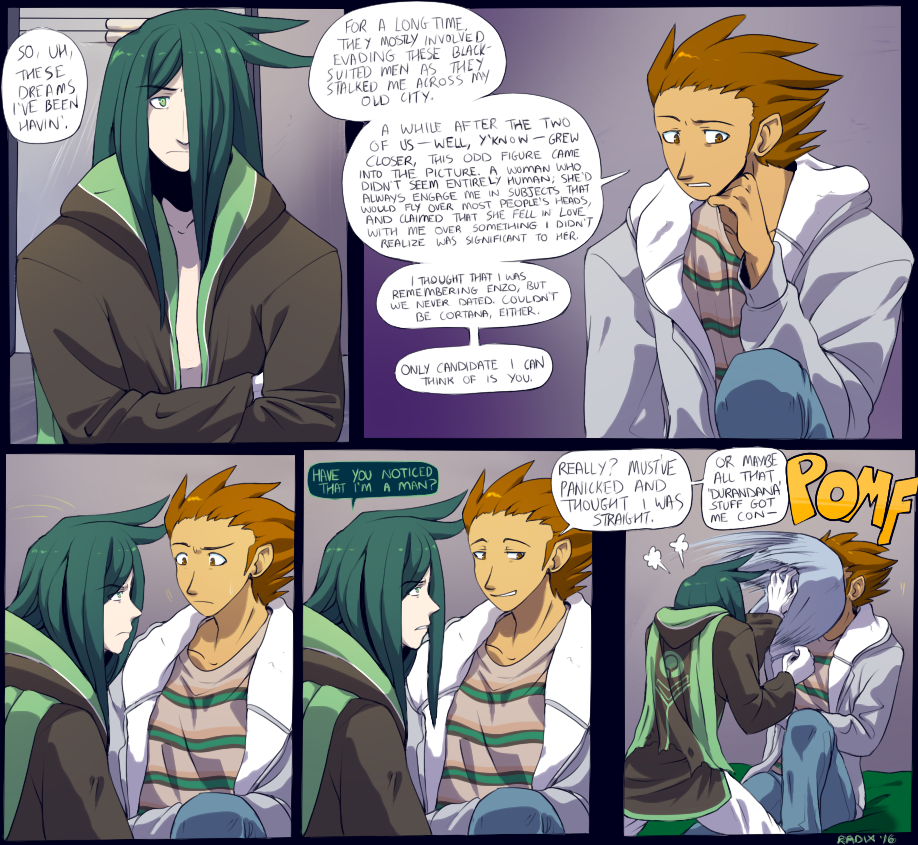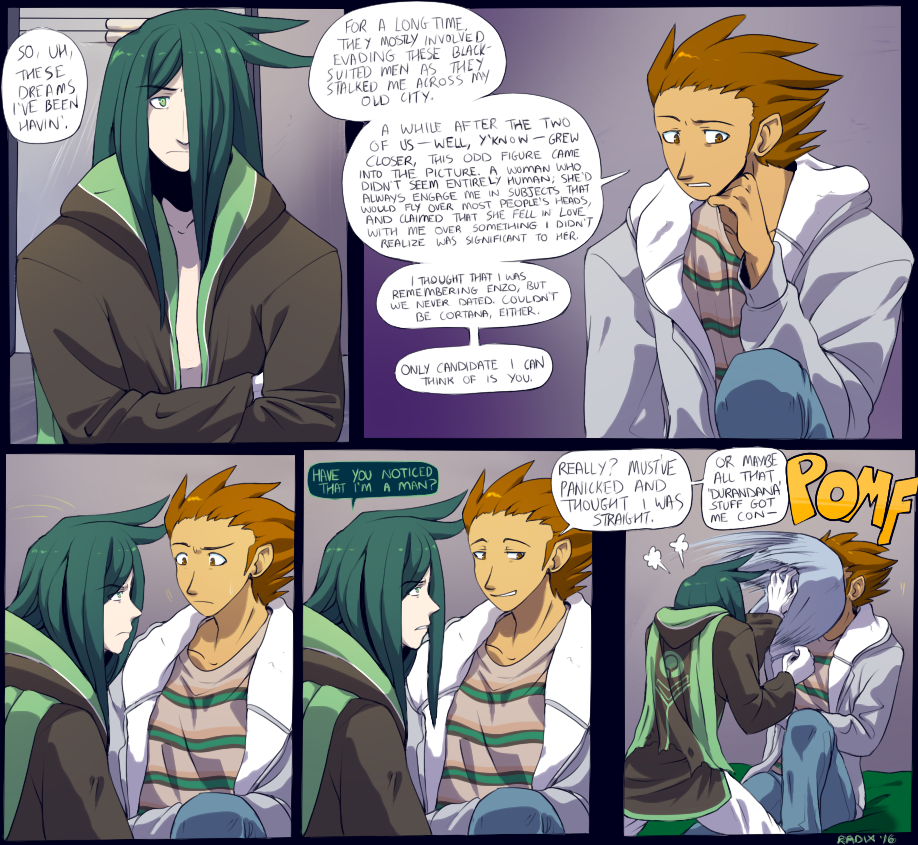 Watch
Memory consolidation can produce some very tenuous connections.
Another conversation Hokuto encouraged me to illustrate (some dialogue taken straight from that). There's a lot of debate on who the girlfriend from the Infinity dream terminals was supposed to represent; I personally suspect that she's the Dark One (romantically attached to the Security Officer, yet has flashes of contradictory hostility), but someone over on the Pfhorums suggested that the "girlfriend" might actually be Durandal.
Because, yannow, "durability" and his own attachment to the SO. And his tsundere tendencies, presumably.
Tried to write bigger than the last comic for readability's sake.