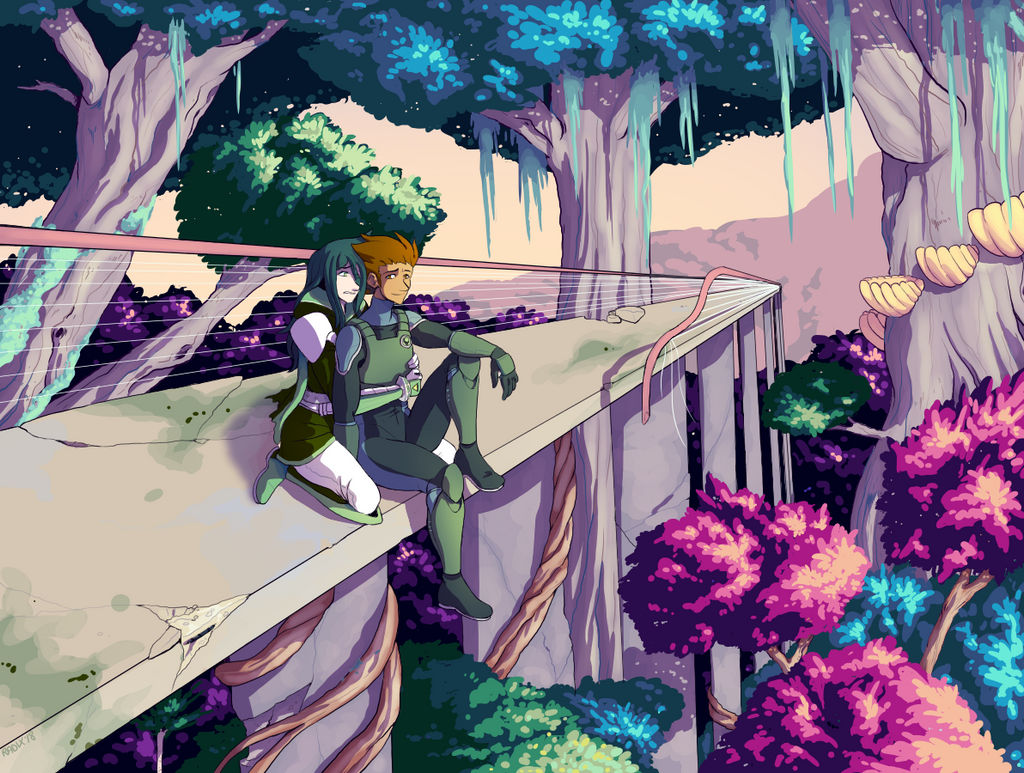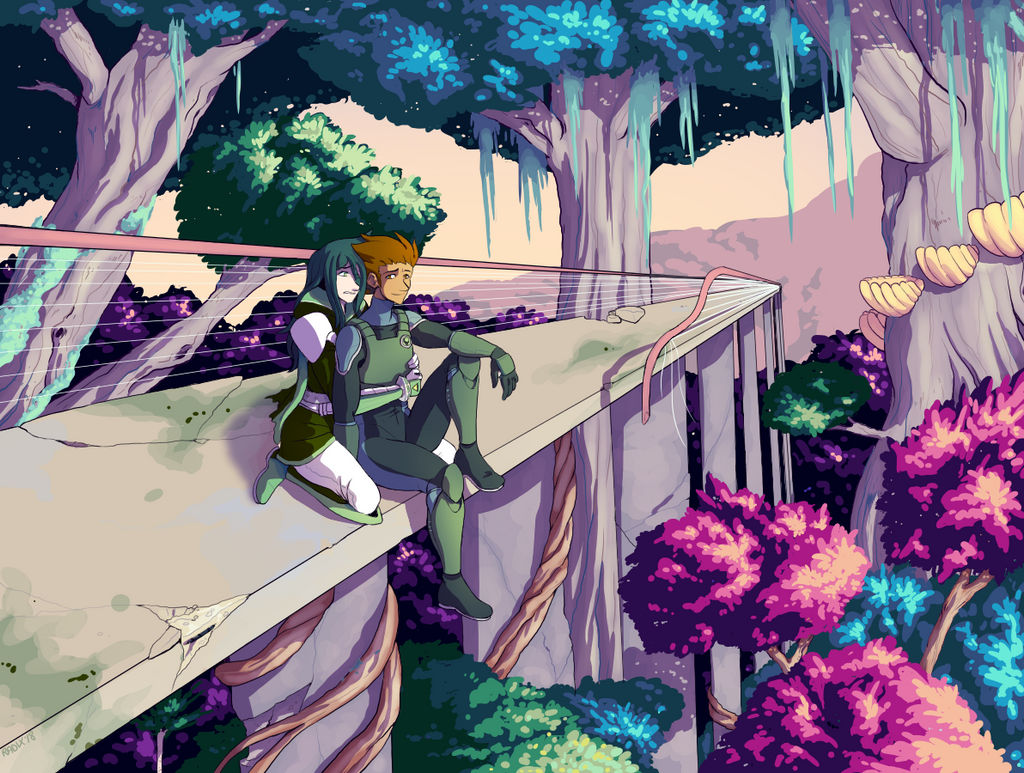 Watch
Who wouldn't want to visit an alien nature walk that hasn't been properly maintained in about five decades?
Drew this last night, using a photo of some abandoned train tracks as reference/a starting point. Now, is Durandal acrophobic, or just very worried by these heights in particular?

Scenery usually doesn't interest me as much, but I really like this. The colours you chose are super cool. The form of the trees and foliage is great. The little details are nice (is that like a metal support rod or something like that I see in the bottom left in the crack of the bridge?).
Whether you were being sarcastic or not, this is a nature walk I'd go on.

Reply