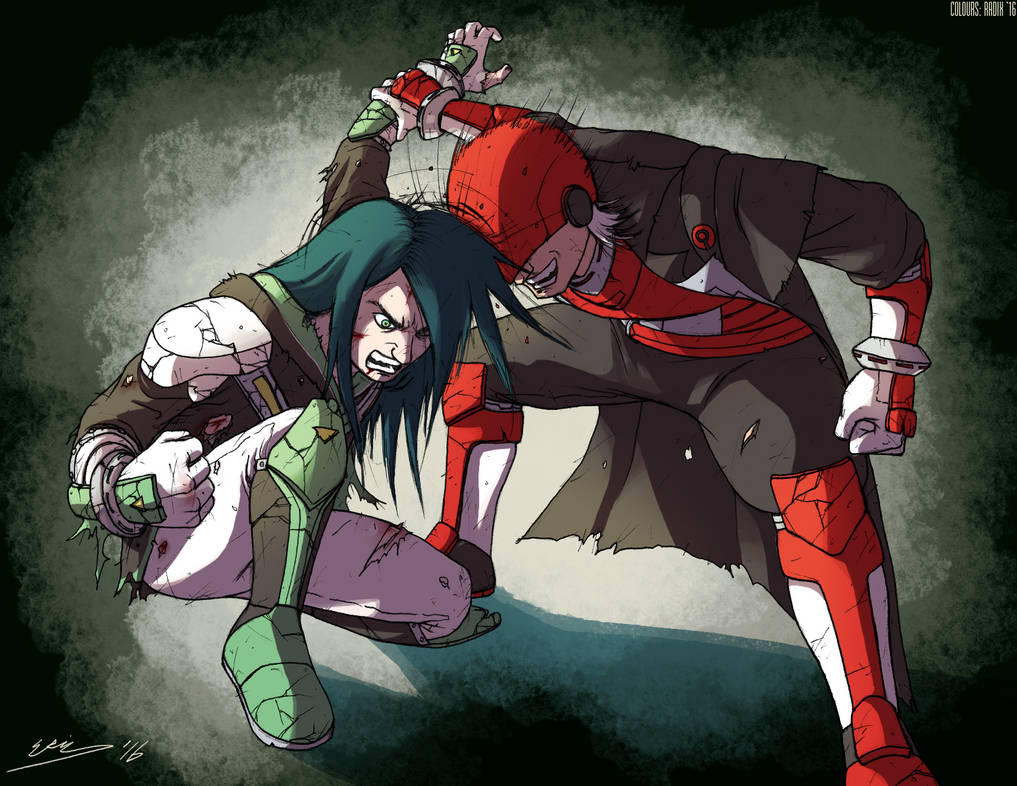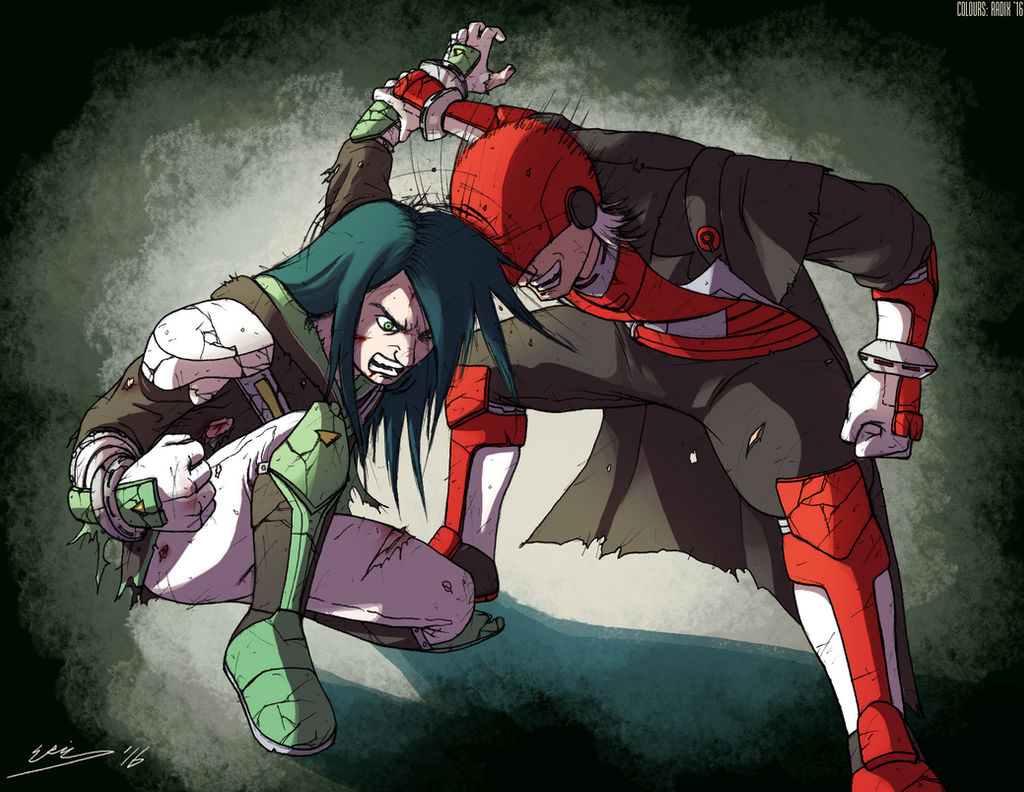 Watch
I have a feeling Durandal's not getting back up from that.
Asked
Eric-3
for some line art of these two fighting, with things going about as well for Durandal as they usually do against Tycho (with Tycho dominating the hell outta him, but he's not about to give up); he delivered, and I hope my end of things does too.
Took me a bit longer than it should've, since my original shading wasn't turning out as I'd hoped--less 'rough' and more just 'sloppy'. Think I managed to balance things between that and my usual method.
edit:
Eric's line art can be seen
here!

Can they still feel pain? If so, I bet Durandall is really wishing that he couldn't.
Reply

Yep; androids have to, for the same reason as organic beings.
Reply

I kinda figured they'd at least have some sort of function like the cyborgs in Metal Gear Rising, who if you recall, couldn't feel pain like normal people, as in it doesn't hurt, but they still sorta feel it so that they're still aware of being injured. I mean they aren't human after all.
Reply

Wow, that was quick. I wish I could do colours that quickly (actually, I used to be able to...before I started using a different colouring style

).
I really dig your colours on it!

I'm glad you were able to make out what I was drawing (I was mainly referring to that area under Durandal's chin; it's really just a bunch of diagonal lines, but you saw exactly what I was trying to draw in there). You even picked out the little holes in the clothing and the little debris/chunks from the headbutt.
It's interesting seeing someone else colour my lines, but I think your colours work really nicely. The lighting looks great too.

I'll have my whiny commentary on my line art after work today.

Reply