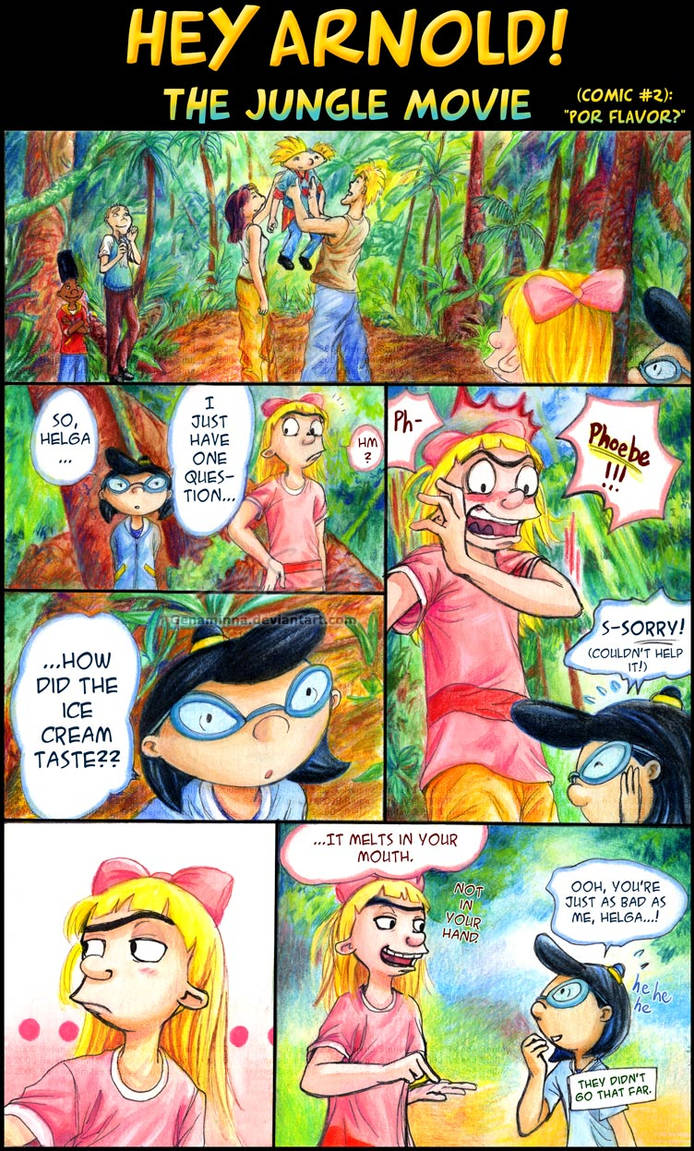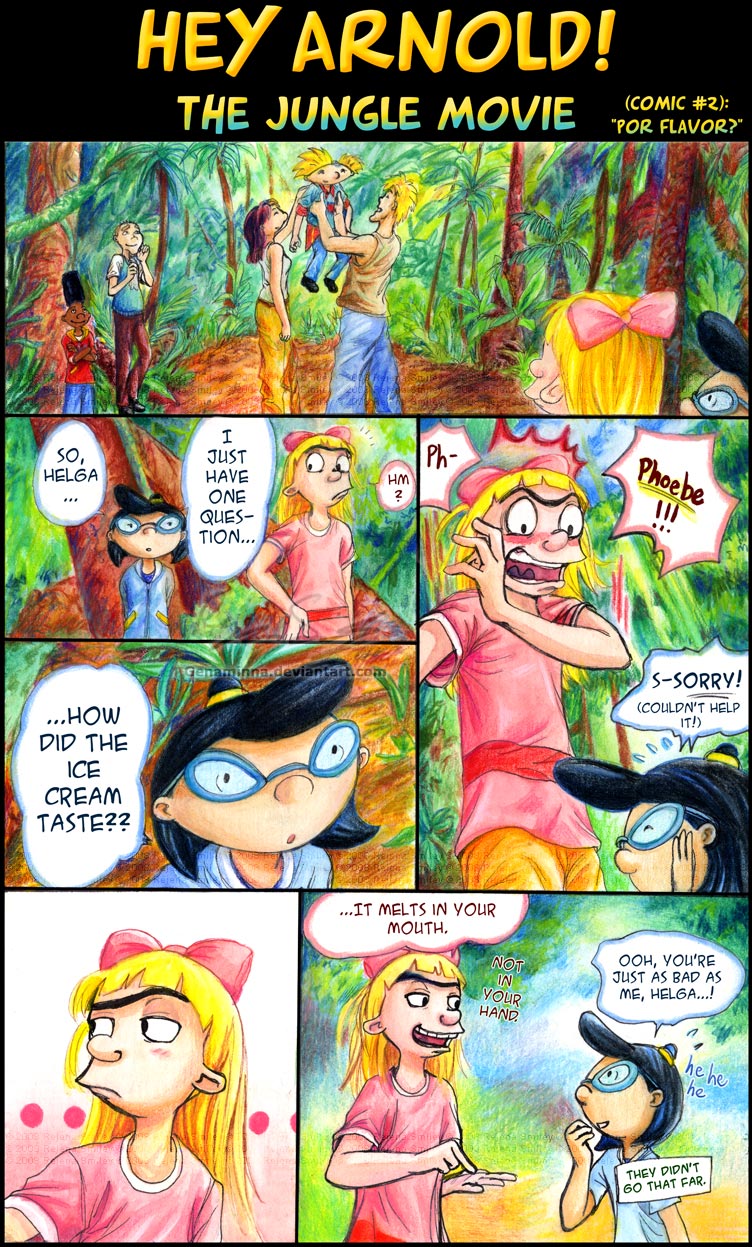 Watch
Please sign the petition so we can get Hey Arnold: The Jungle Movie!!
[link]
--
****Hey Arnold is available on DVD NOW!!
Shout! Factory DVDs:
[link]
Amazon DVDs:
[link]
OMG!!! And iTunes too!! LOL!!! Go BUY it!! XDDD****
One step closer to The Jungle MOVIEEE!!!
---
lulz

This would have probably NOT made it for the final cut in the movie. XDDD hahaha~

For those of you who don't "get it," Phoebe and Helga dub Helga's "obsession" (Arnold) "ice cream" in "Helga's Love Potion" (Season 2).

So, they're basically talking about Arnold here. XD (Haha, bad, bad, bad...!) In
The Jungle Movie
, A/H were supposed to kiss, but it's not for *that* long,

lols. >_>
Oh, Phoebe...XDD
P.S.-- Yes, it's spelled it Por "F(l)avor" on purpose

lmao. "Por Favor" is Spanish for "please"