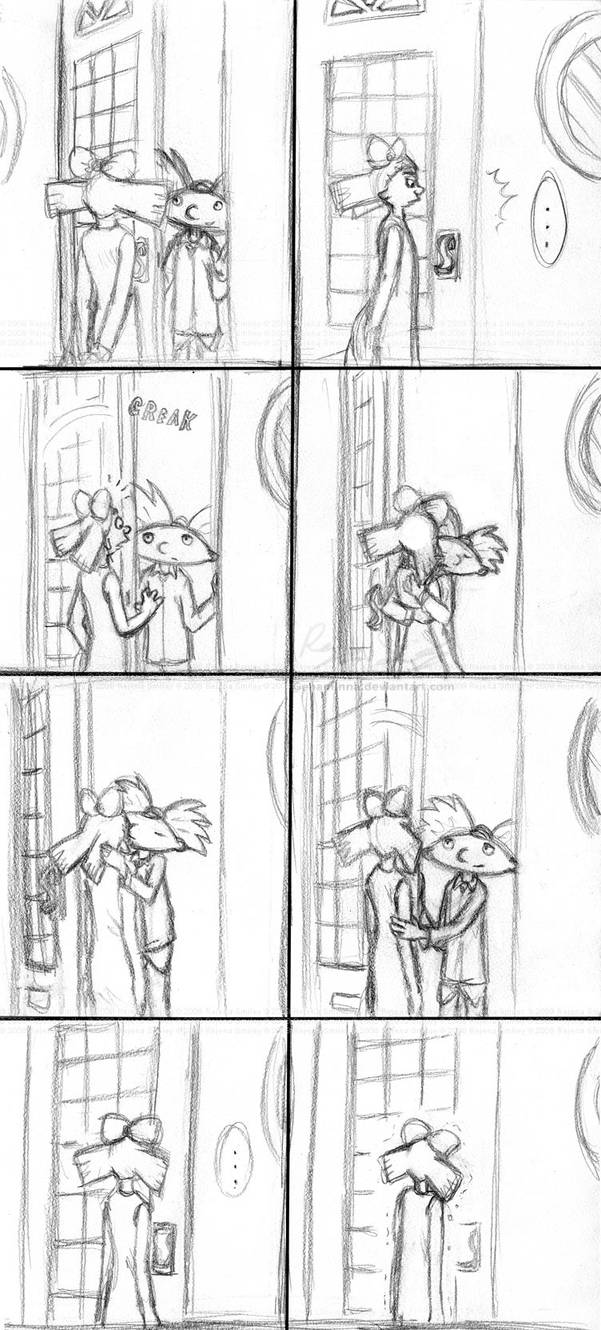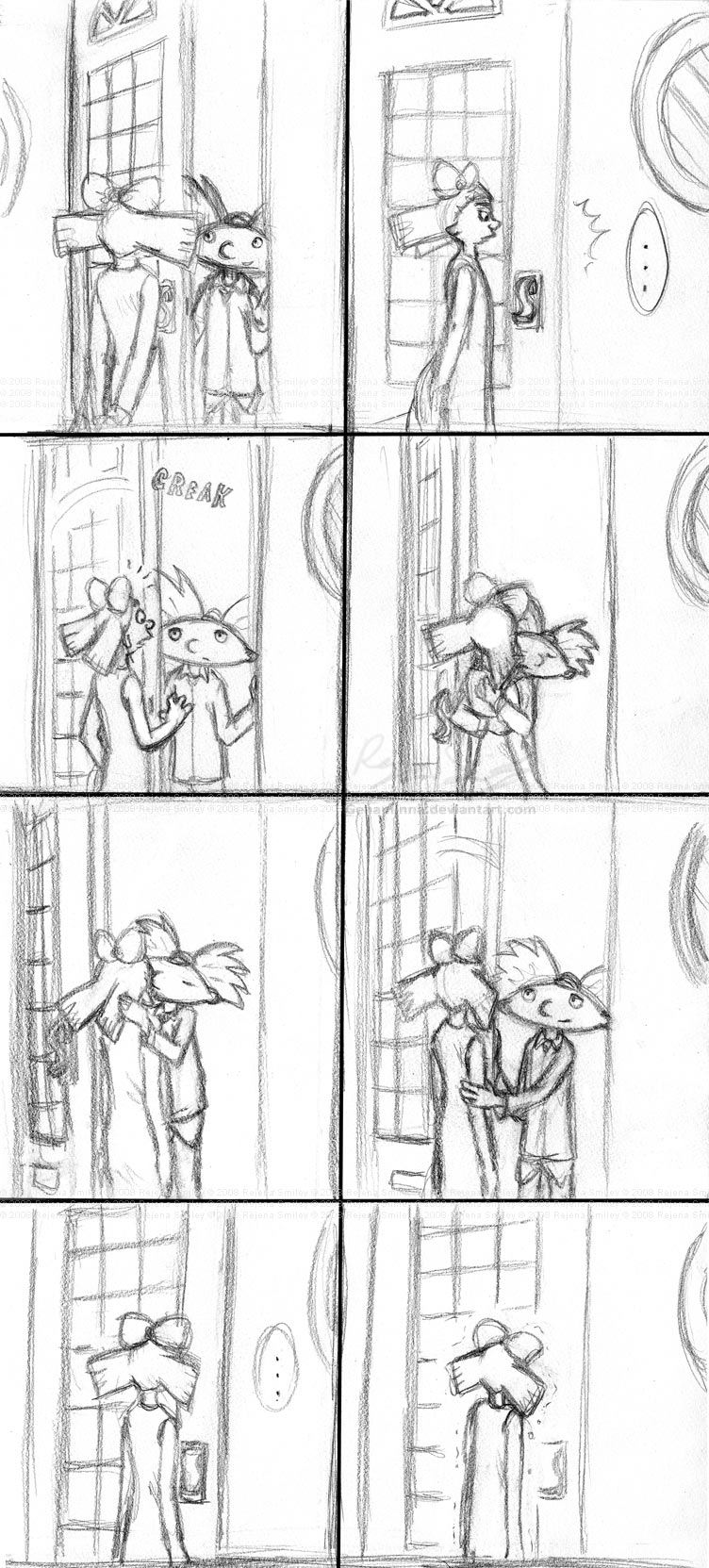 Watch
Please sign the petition so we can get Hey Arnold: The Jungle Movie!!
[link]
--
I actually had a dream about this *_* (I love my HA! dreams, lol <3)
So, I'm thinking this happens after Helga leaves the house at night (in her jammies, no less!) after getting tired of hearing Bob and Miriam fight. Somehow, she meets Arnold out, and they spend the night together (well, most of the night). He brings her back, and this happens...
Helga: "...Is it wrong to feel that I like you more than my own family?"
...
It's been a hard night...
(Oh, btw, they're about 12 now-- this is after The Jungle Movie, but before Arnold moves away before The Pataki's.)
:] <3
EDIT: In that last panel, she's supposed to be crying...

I guess I didn't make it clear enough.
--
****Hey Arnold is available on DVD NOW!!
Shout! Factory DVDs:
[link]
Amazon DVDs:
[link]
OMG!!! And iTunes too!! LOL!!! Go BUY it!! XDDD****
One step closer to The Jungle MOVIEEE!!!