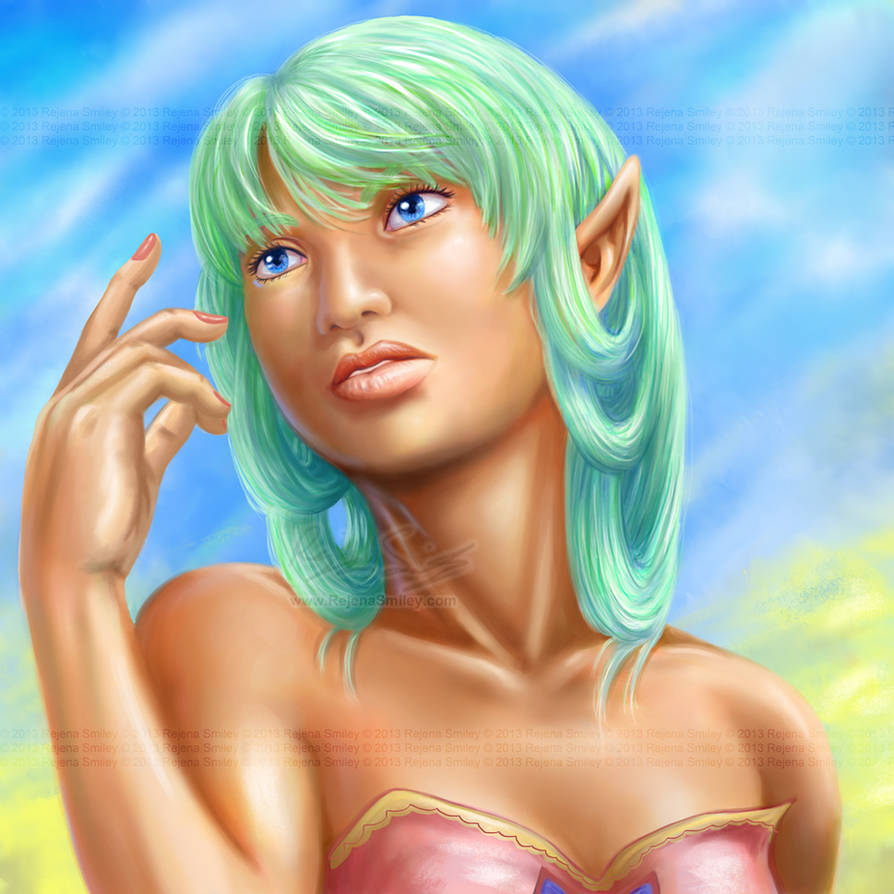 Watch
Trying out a more realistic style for practice...
I guess it turned out okay!~ (I think I need lines though!)
I tried to do it all in one layer! O_O (well, the bg is another one-layer).
T'was... interesting... lolz. (I still think I prefer traditional media... but this is just for practice, y'know?)

look at those flawless colors!
Reply

All of this in one layer? Surely you must be joking.

This is some amazing work. Seriously, the skin tone is so deliciously awesome and those lips are to die for. Seriously, those lips are just...wow. See what you did? I can't even come up with a word for how awesome those lips look.

The hair is the best part of this whole thing. All the different colors blend together nicely. You definitely know what you're doing when you paint.

The background is simple, yet so beautiful. If I had to guess, I'd say she was on top of a cloud or something similar. <3 <3 <3

I must learn your secrets!
Reply

Oh, and to tell you the truth, (I forgot to say) it initially started out as more than one layer, but then I flattened it all out XD
Reply

Same technique I use when coloring XDXD

It makes saving a speedier process since my program damn near crashes when I have a million layers and save.
Reply

Ah, I don't know where she is XD I love this gal's stuff:
sakimichan.deviantart.com/
I'm no where near her level tho XD
Thanks!

Reply

The hair looks great

Reply