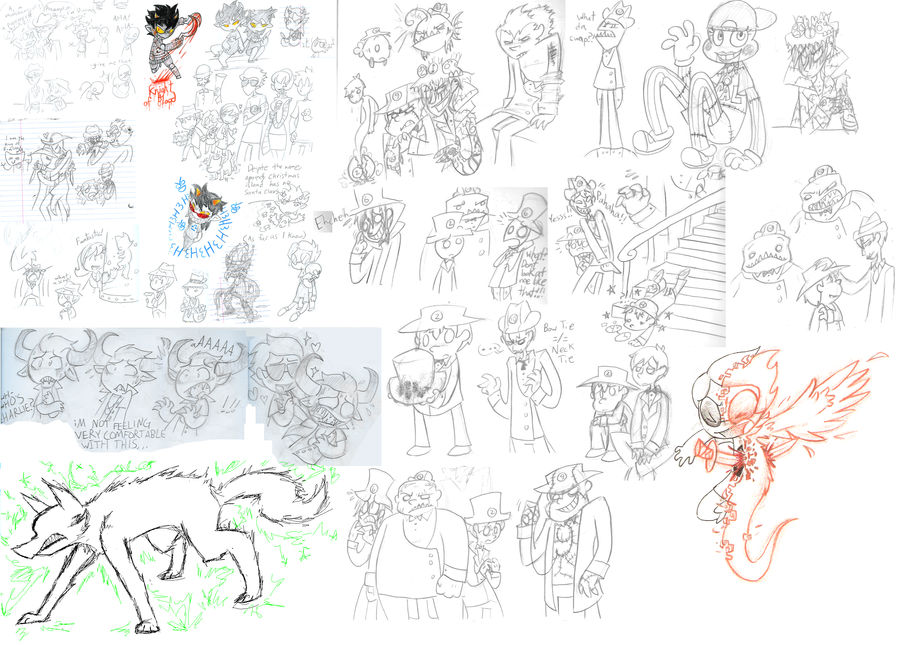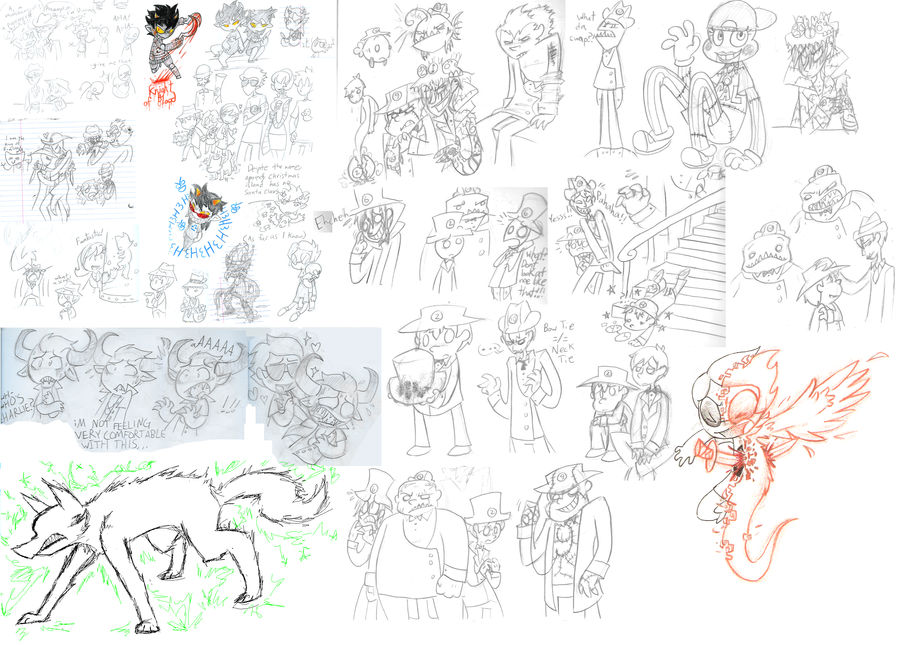 Watch
Whoooo, still more Felt/Midnight Crew/Droogsbuck stuff~!
Look, you see the beginning of when the Trolls were starting to show up! 8D
The creation of Davesprite, too~!

ONCE AGAIN. THESE ARE REALLY OLD. XD

"What da cwap" is still one of my absolute favorites.
AHAHAHHAHAHHHAAHAHA.
Voo-Die, stop being a creeper on Stitch. D:
BUT GENA, never stop posting adorable doodles.

Reply

I remember drawing that underbite so much and going "AAA YOU LOOK LIKE HOMESTAR, DROOGS >8("

eee thank you ;v; And I won't~!
Reply

I'm so glad you put these up! Come on Gena you can catch up, we misss yoooO!

Reply

OK THE KIDDY!GUARDIANS AND ADULT!KIDS ARE JUST

so adorably amazing

and robokarkat is kinda badass

and and

and

EXCUSE ME I AM A RETARD AND I JUST KINDA REALLY LOVE HOW YOU DRAW DAVE

and

and uh i really kinda find dave's LOVEHEARTEXPLOSION over Tavros kinda really hilarious

MY FAVORITE KID AND MY FAVORITE TROLL, yup. I could totally get into that. ironically.

/COUGH COUGH/

ok I'll shut up now
Reply

fhdshflkajh thanks!! ;U; <3<3

fff Dave and Tavros were one of my favorite crack ships EVER

oh also that's not a robokarkat, he's supposed to be wearing knight's armor 8D;
Reply

IT'S STILLLL NO PROBLEM BABY CAKES *faisstouch*

HAHAHA, I don't blame you. That ... that entire .. thing that Dave pulled on Tavros was just kinda the most amazing thing I had ever read. 9u9

OH, oh my bad! well, either way it is kinda really badass.
Reply

I agree. That's still my favorite Dave log~

Thanks! <:
Reply

Hahaha, same here. although I also really like the one where he told rose that he loved john because i am a stupid little shipper who needs to SHUT HER FACE COUGH HACK WHEEZE COUGH COUGH excuse me what the hell was that which had just spilled from my virtual lips.

*continues faisstouching* *u*
Reply