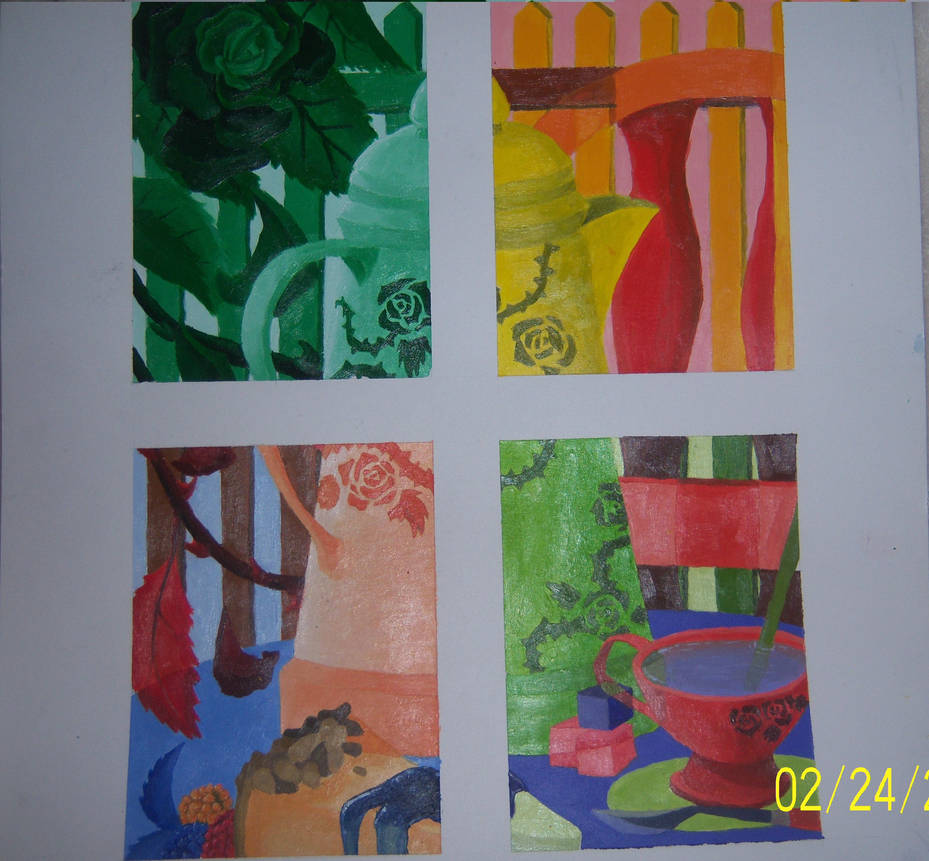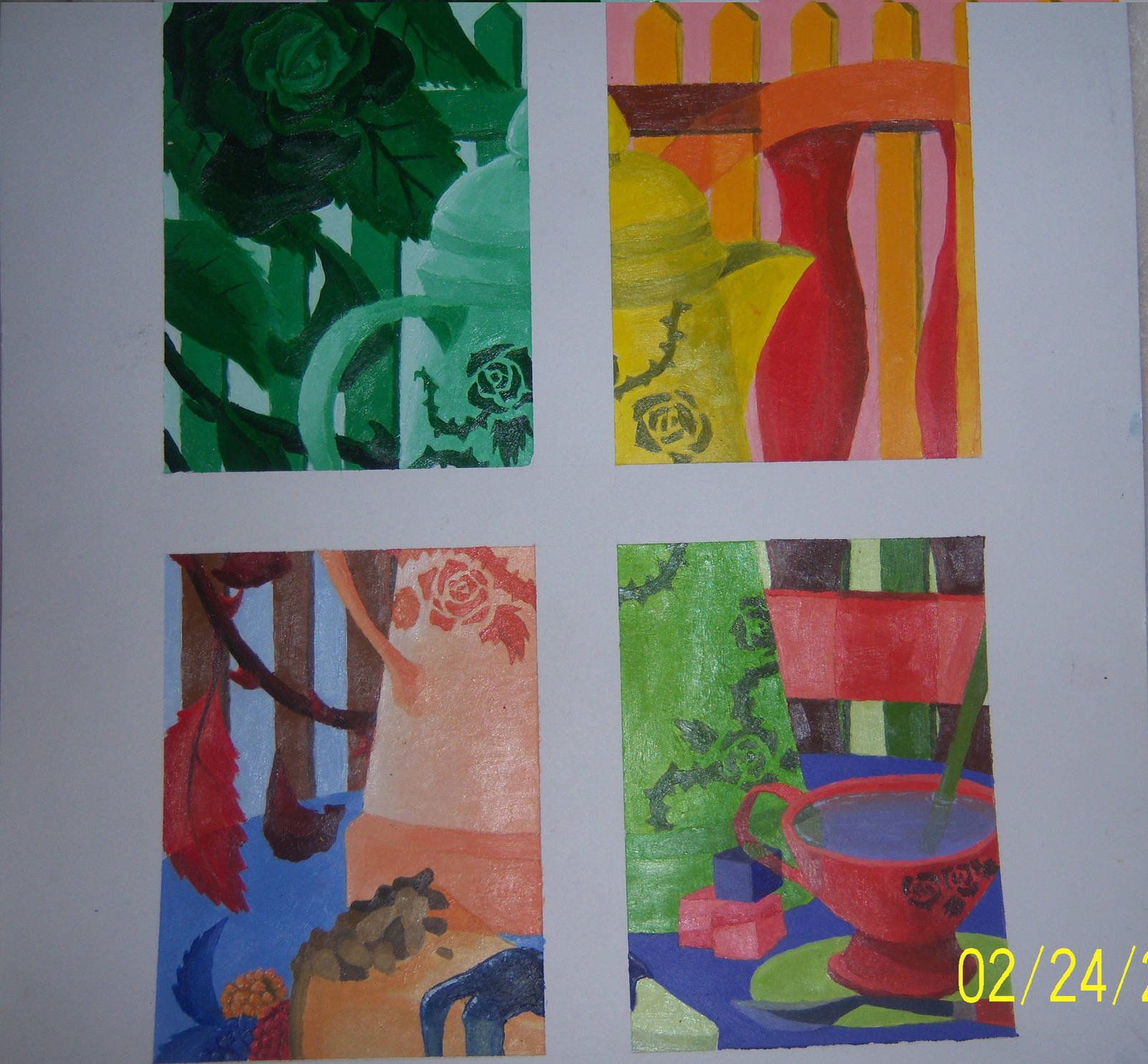 Hnngg got a sucky picture of it, but I had to ask my grandma to take a picture of it for my portfolio. ;u;
This was a color scheme assignment with the color wheel and what not, and the green one was a monochromatic scheme, one next to it was analogous color, bottom left is split-complimentary, and the bottom right is triadic.

Done with acrylic paint.