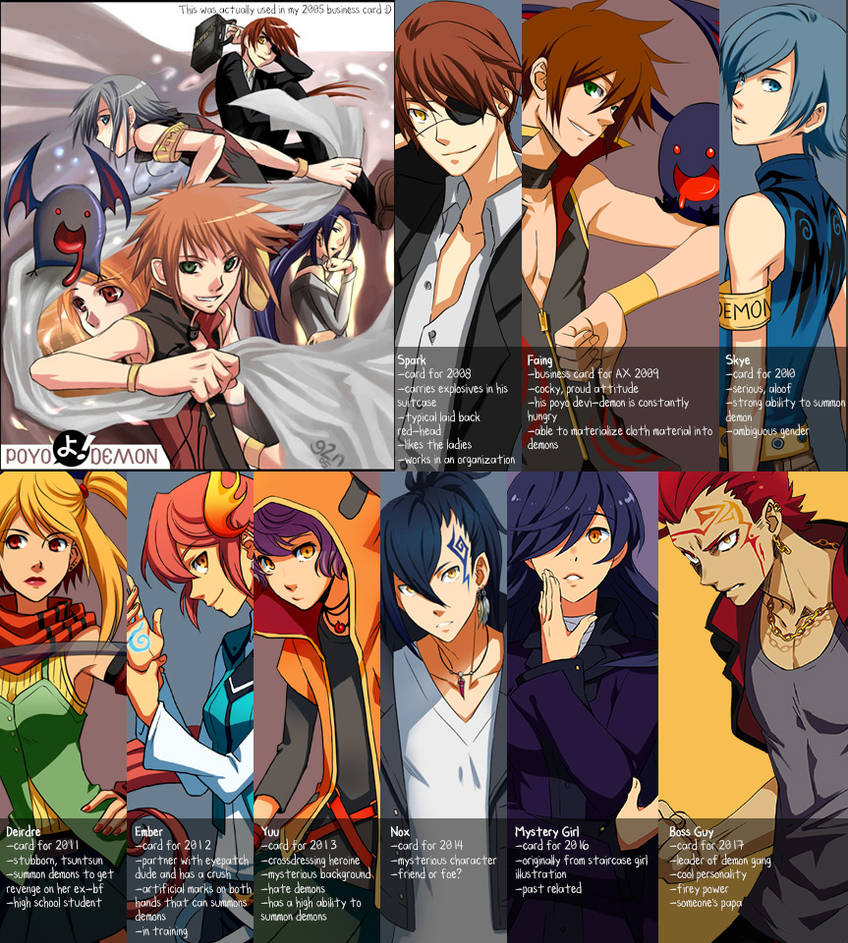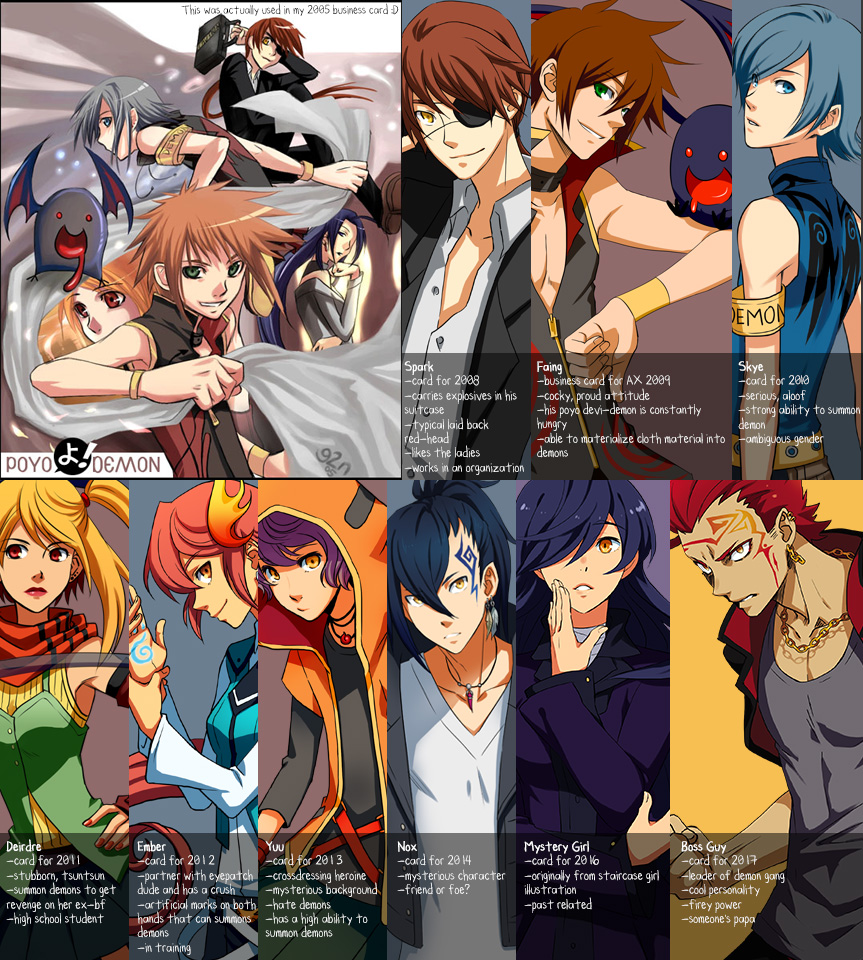 Watch
Original Character: Poyo Yo! Demon project
Game Preview:
lemmasoft.renai.us/forums/view…
UPDATE:
12/07/2018: Added two new characters to the list lol
Added a new character for the 2013 card! Yuu from the game

Characters also finally have names!
I'll update as character design are updated (yearly? XD).
Mostly I put them in my business cards XD;
Other original stuff I did in the past, I've actually put more effort figuring out the story and creating short manga...but for this, I never really did that XD;; Just playing with the possibility at the moment. Maybe a future project after
I graduate!