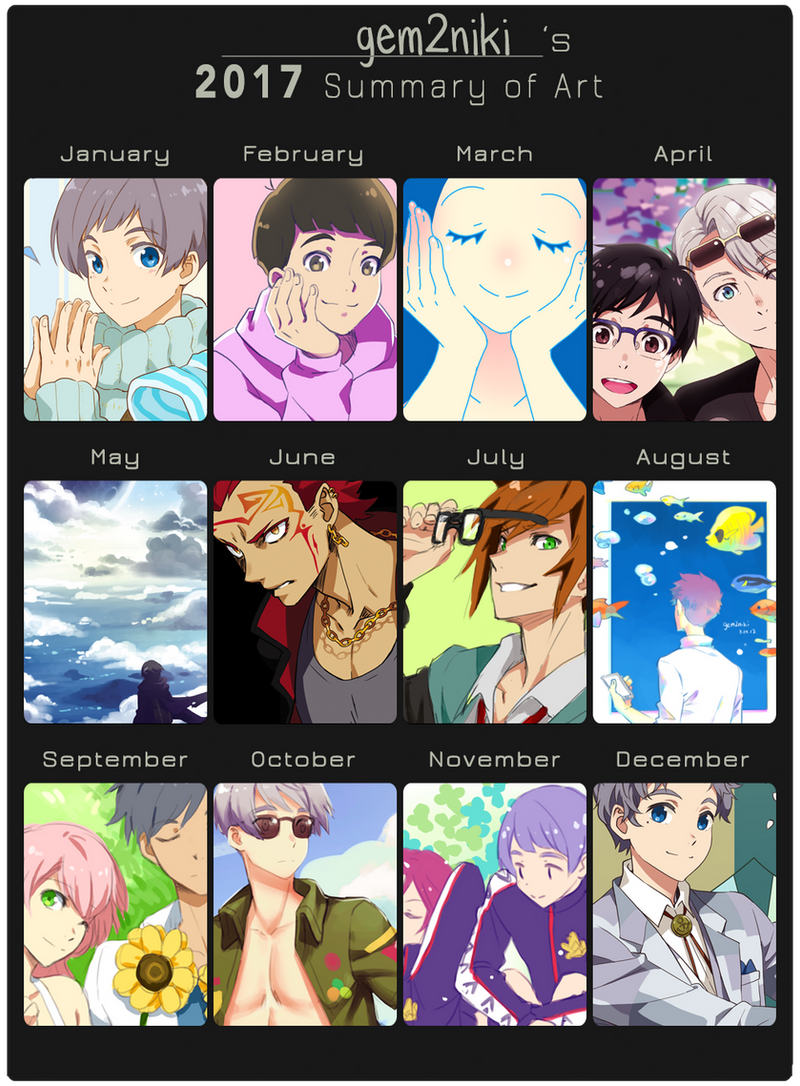 Watch
That time of the year! I really haven't drawn that much and got sorta lost along the way with my art identity.
January-March: Art was really sparse. Not sure what happened...busy with work? In fact my speedpainting stopped in February for bit.
April-June: Worked on prints for cons nonstop. Also went to Japan in May so I became dead tired afterward. But Speedpainting resumed in June.
July-September: Felt the need to work on more originals. Didn't have much motivation to draw fanarts.
October-December: Nitori fever revived again! ;D I finished his birthday art early, so here's a preview!
Template from
fav.me/dbvoh32