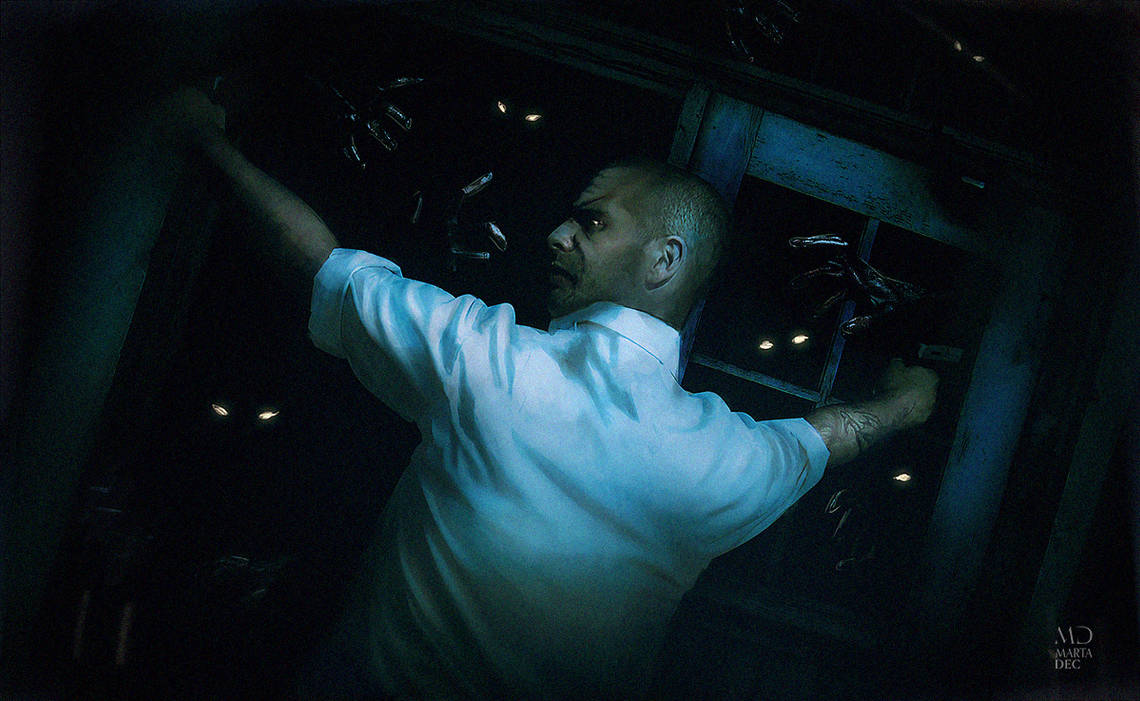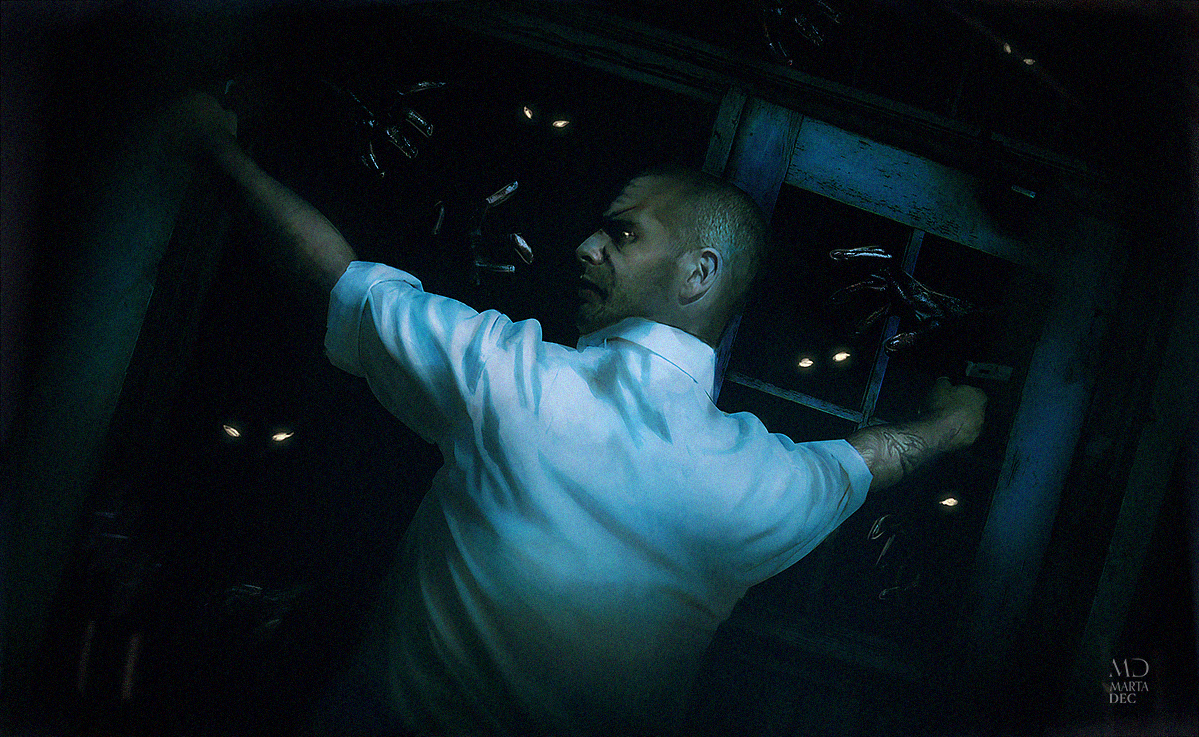 My eyes were starting to adjust to the lack of light. I could see them now, the shapes of people restlessly pacing. Their eyes glowed like dogs' eyes in the glare of headlights. Both men and women moved around me, though I couldn't tell their ages. There were blankets and pillows made into pallets on the floor, thrown aside while their occupants had risen. The female voice I had heard continued to chant, "Kill him, kill him, kill him," while the others followed her lead. The air grew tight and heavy with a kind of energy I had never sensed before, a power that was gaining momentum as they chanted, a feral, raging current.
Directly in front of me, not fifteen feet away, stood the large shape of a man holding a shotgun. "Stop it," he snarled, turning his head toward the others in the room. I could see his body responding as the energy grew, growing tenser, more ready. (...) - Jim Butcher, "Fool Moon"
Numer #9 in my Book Project, this time inspired by the second part of Jim Butcher's "Dresden Files". The book was very good, and I'm currently on book six - Butcher's monsters are scary, and the way he tells his stories really draws you in. I'll probably make at least one more work based on this series, but next up will be S. King's "Gunslinger".

Hope you like it!
AilinStock
- [
The Modern Gunslinger Type 25
], [
The Modern Gunslinger Type 24
] |
Malleni-Stock
- [
Industrial decay Stock 60
] | +AdobeStock.com.
Constructive critique is always welcome!

More | Commissions | Note me | e-mail: marta.decc@gmail.com // tumblr // instagram // twitter

Reply

Excellent dark work

well done

Reply
This is some scary shit! Like something out of my nightmares!....
Excellent job!!
Reply

Reply

Reply

Reply

Pytam z czystej ciekawości czy efekt "ziarnistości" był zamierzony? Miało to wygląda jak kadr z filmu/gry, jakby ktoś oświetlił bohatera latarką?
Generalnie jednak jak zwykle świetna praca i mega mi się podobają Twoje pomysły na manipulacje

Reply

Dziękuję, i tak, ziarnistość jak najbardziej zamierzona - lubię ten efekt.

Reply

Ja go też lubię, ale nie mam nigdy pomysłu jak go wykorzystać. I chciałabym kiedyś spróbować zrobić coś z nim, innego. Bo zazwyczaj to są jakieś creepy/horrorowe/mistyczne rzeczy, a ciekawe jak ziarno by się sprawdziło w innej pracy....może kiedyś

Reply

Ja wrzucam ziarno wszędzie w zasadzie - jakoś się przyzwyczaiłam i w zasadzie to teraz zawsze jest część końcowego etapu pracowania nad manipem

Reply