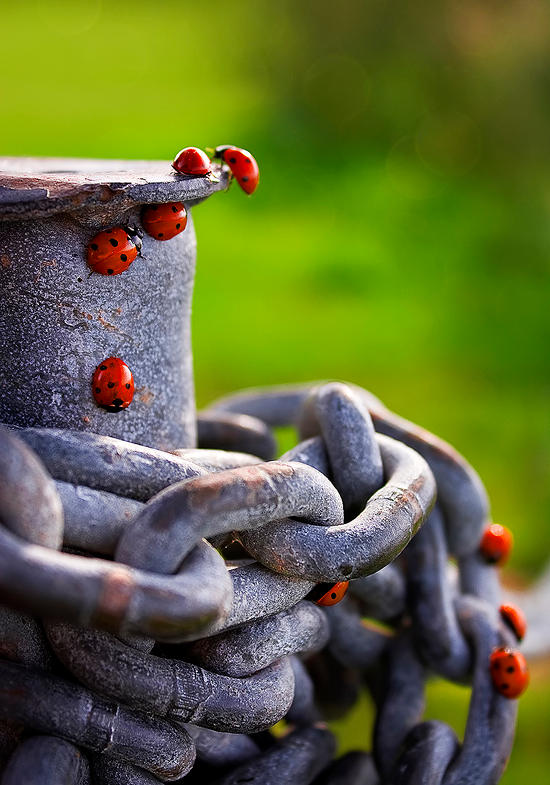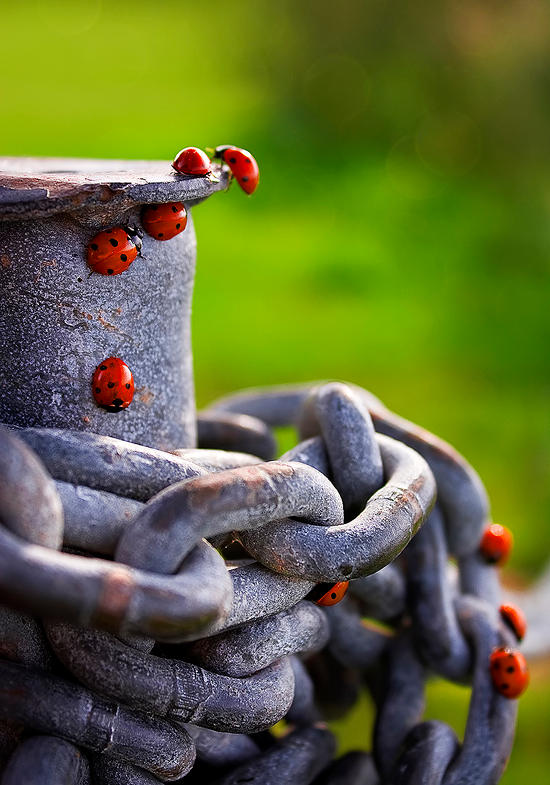 I was quite blown away by this image from =
Gehoersturz
Composition is absolutely stunning with just the right amount of negative space in the top right corner. My gaze wanders over the image quite comfortably with no distracting elements.
The focus is tack sharp and in just the right place. The overall vibrancy is amazing and in perfect balance.
The choice of F/5.0 created a very attractive depth of field with some nice bokeh.
I am always surprised at the quality of the entry level Canon Cameras. At first I thought this must have been taken by one of the high ends.
Nice work indeed!
The Artist thought this was FAIR
139 out of 143 deviants thought this was fair.
My Gosh, This is outstanding !!
When we first saw it we was speechless, its amazing !!

The photo is so interesting but also very pretty, The rich colour of the ladybirds against the stone grey chains lifts the entire photo, and the green background also adds to the photo and makes everything stand out.
Its also a very rare sight to see so many ladybirds at once !!
We really love the spring feel to the photo, it gives off two types of "temperatures" you have the warm red of the lady birds and the zesty glow of the green, and then you have the cold stone grey chains, which gives a strong texture as a main focal point in the photo.
The contrast of the entire photo is perfect, everything about this is perfect, we

this !!
Amazing job on this photo, its truly stunning !!

5 stars for everything !!





- Louka Pics Photography
The Artist thought this was FAIR
51 out of 52 deviants thought this was fair.