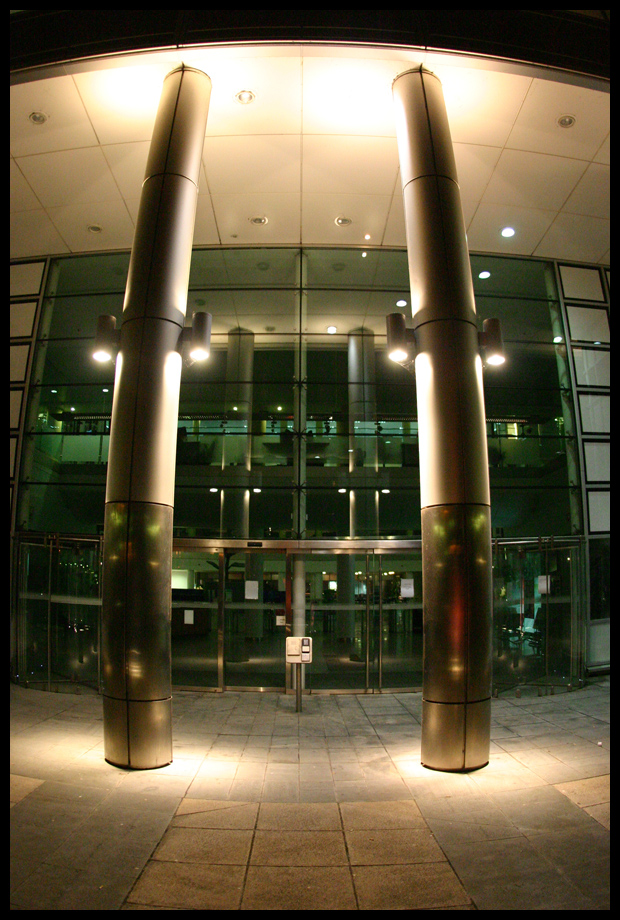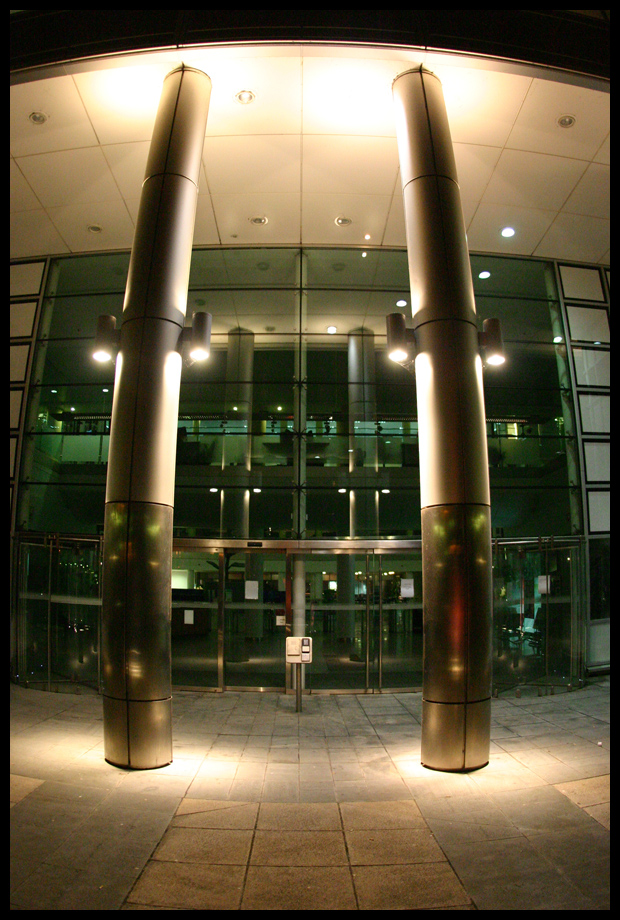 Big brother guards the doorway to the BT building.
Mega photo tour of glasgow with =
trailstar
, not much of my stuff came out that well, i think i was pushing it a bit when shooting. We were in some dodgy places and getting the tripod out wouldn't have been cool. We need to go back at about 4am on a Wednesday or soemthing, clear night in the summer

(with a clean fisheye) but, as a test shoot, i have some amazingly composed (if slightly blurred) locations to go to now.
Framed and resized in PS nothing else.