G'day guys! you wanna use my art? then please read this quick F.A.Q of the most common questions I get regarding my icons/artwork

















































































































1. Can I use your art/icons? Are they free to use?
Yes you can use them!

(as a DA avatar) & yes they are free to use*, based on one condition.
*All I ask in return for usage is
one
of these choices
(choose 1 or more if you want, up to you)

• A llama


• A points

thank you to my donation pool
(amount is up to you)
• A fav

of the icon you're using

These conditions only apply to people using my icons after this journal was posted.
To clarify on what else I'm okay with these being used:
OK:
• I am fine with you using these as a DA avatar based on the condition above.
• For journals I am fine with you using them unconditionally if they link back to source (by using thumbnail ID etc), if they are posted without a source link then please add a credit.
• Comments obviously okay without any conditions lol
NOT OK:

• I am not okay for them to be used in monetized youtube videos (minecraft pixel art for example), un-monetized is okay if a credit is in the description.
• Not okay for them to be used on etsy or any other sites to sell items (perler art etc)
How to use as your profile Icon:
To use one as your avatar/icon, download the icon on the right side of it's page, go to your profile front page, hover over/click your icon to edit it, upload the icon. (this is for PC, for mobile etc I am unsure how this works)

2. Can I use your art/icons on other websites?
Generally I prefer you only use them here on deviantART, but I am okay with them being used on other sites if a credit/link back is included.
But I am
not
okay with my icons being used anywhere for profit etc, so no selling my work as perler art or using them in monetized youtube vids etc, sorry.



3. Can I edit your icon/or use your icon as a base to make my own icon/art?Sorry I no longer am okay with edits of my icons for people to re-upload on their own pages (adding a credit doesn't count as exception sorry..)

The only exception to editing my icons is if you only use it as just your icon avatar (with a signature credit), but don't upload it to your page, sorry. [In effect as of March 4th, past edits not included in this rule change]
Using one as a reference is okay, but not edited or used as a base.
I can make some exceptions but you need my written permission first guys, thanks.

4. How do I use your icons in comments?
Click "+add media", & in the top right in the "Emoticons" tab search my tag "GSicon", click icon to add to comments, presto

You can also just copy and paste them from other comments or from my icons description.

5. How do you make your icons?
I use Photoshop CS6, and I have made videos showing my creation process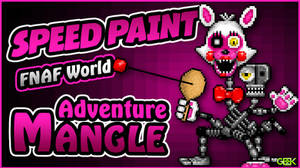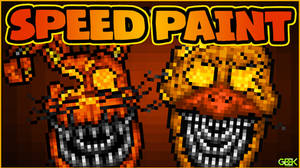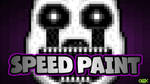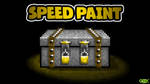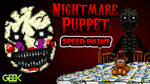 6. Can you make me an icon?
I used to do commissions but I have no free time to do them anymore sorry guys.


THANK YOU FOR ALL THE SUPPORT! ENJOY! & STAY AWESOME <3



Any other questions drop them below
CATCH YA'S LATER!