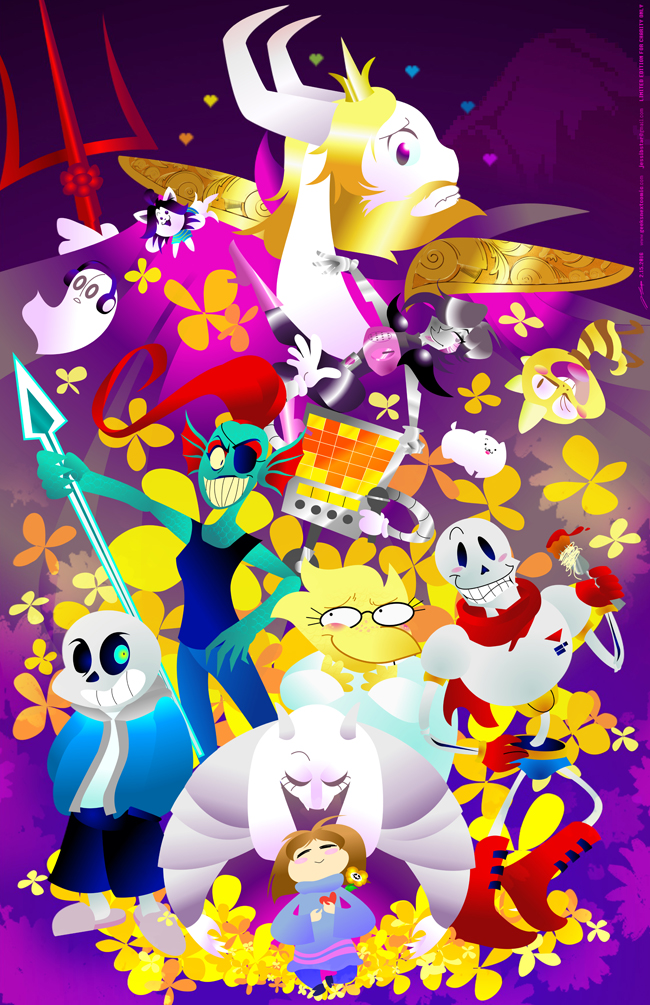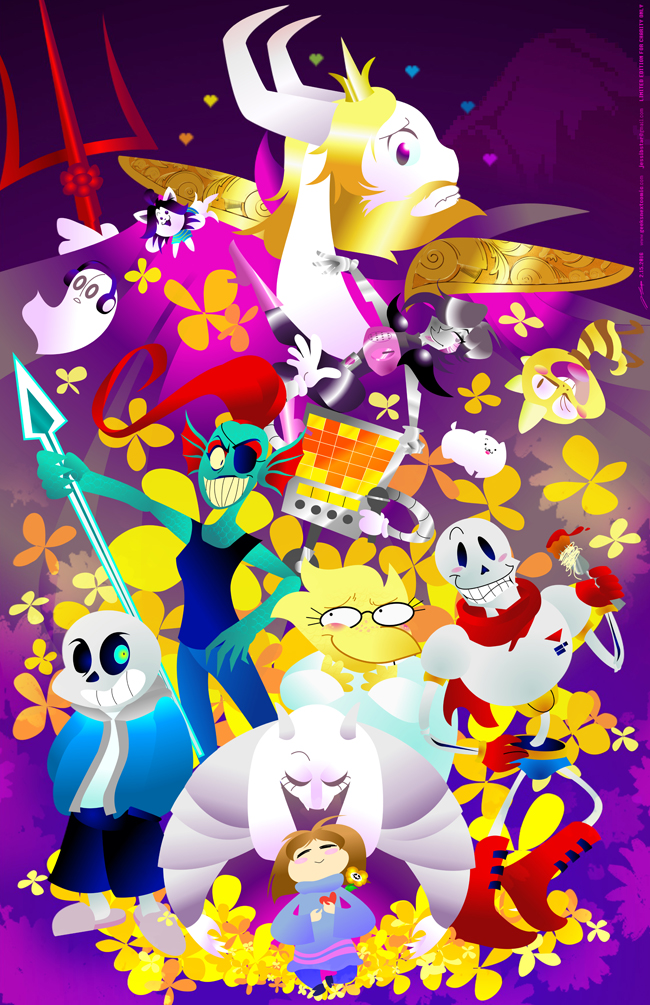 Watch
It's difficult for me to express all of the feelings I have about this game - so many emotions, thoughts, and debates come to mind. UNDERTALE is a rare sort of game - one that promotes a complex dialog between artistic intent and audience interpretation, what a game should be about, and how many different ways a story can be told. Whenever the game is brought up, it always gets me thinking, and it inspires me to want to create, and to challenge the way I think about creation.
This is a LIMITED PRINTING that will only be sold in convention charity auctions and Otakon 2016. They will not be sold online. All proceeds will go to Doctors Without Borders (
www.doctorswithoutborders.org/
) and Child's Play (
www.childsplaycharity.org
).
UNDERTALE is the creation of Toby Fox -
www.undertale.com
The owner of this deviation has disabled comments.