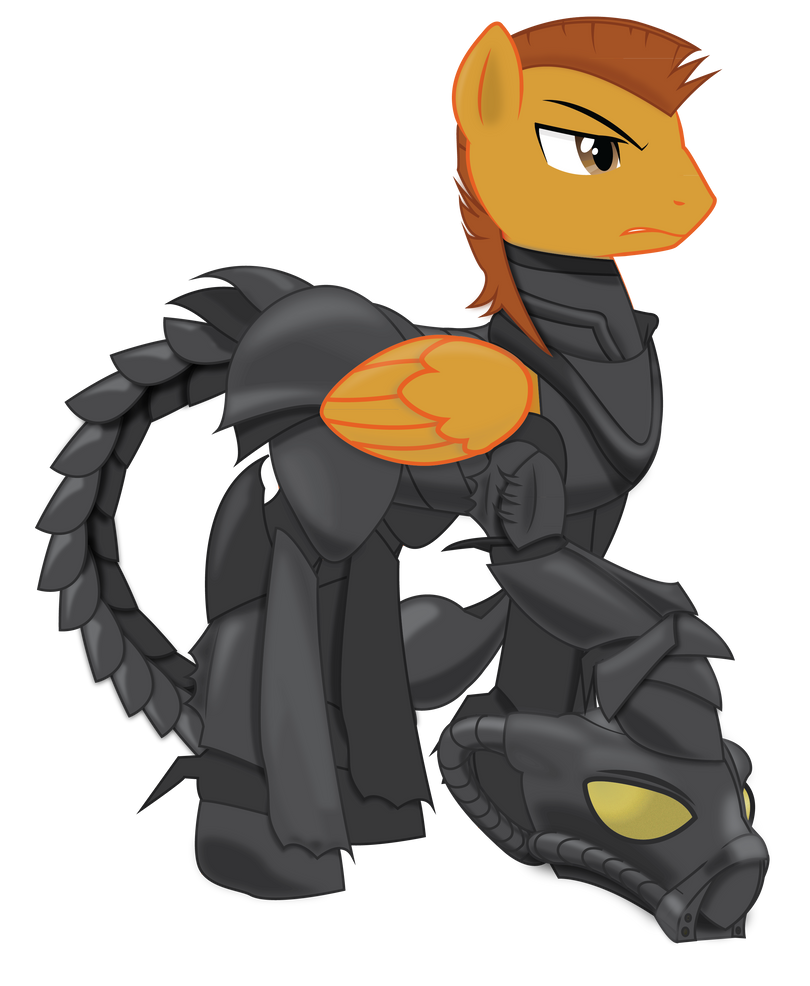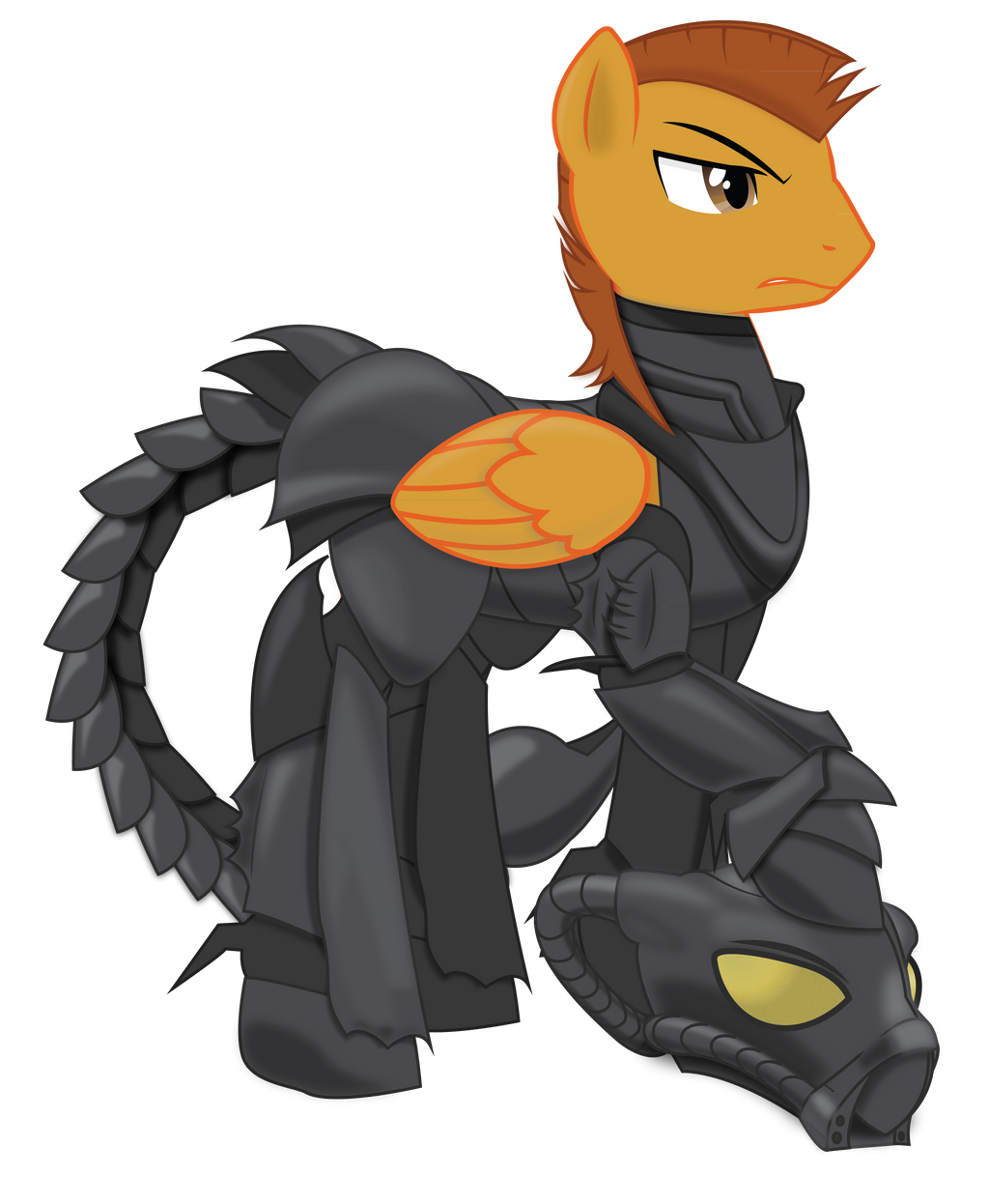 Calamity's brother, Pride. wanted to modify my Autumn Leaf armor, and Pride was the perfect reason to do it. And wanted to make a helmet. This is how I saw him when I was reading, but yeah...
thank you for your time
Fallout Equestria
[link]
by Kkat

I am the son of James... you killed my father... prepare to die.
Reply

Badassery evolved

Reply

Now /THAT/ is Enclave armor, I hated the buggy wuggy design.
Reply

Once again, your armor design is just plain sexy.
Reply

Easily the best GPE armor I've come across yet. Well done!
Reply

Reply

at least you made the Enclave armour look good, most i've seen looked shite
Reply

Thank you

But I can see why they did what they did. The ponies' size makes it hard to do an armor like this. I ignore things that challenge me, so I just made bigger ponies
Reply

I like his expression. I wonder what's getting on his nerves...
Great job with the armor too.
Reply

thanks

I was thinking everything. can't really picture him smiling too often
Reply

But you just know that when he does smile, it's because he's being a dick to Calamity.
Reply

are these three a reference to anyone?
Reply

Reply

Calamity and his brothers
Reply

Oh them? Hhhm. Well, far as I can tell, no. In Fallout 2, the first game with the Enclave, they got very little sympathetic treatment in the plot- one of the first things you see is them slaughtering innocent vault dwellers and their children in the game's intro sequence (I should add that in the original two Fallouts you could kill children, and just as messily as adults as well- there was even a reputation title you got for it called "childkiller"). So basically they're made out to be total monsters, and you aren't really given much perspective on the civilian life in the Enclave(which was a bit of a flaw as far as I'm concerned) or a lot of in-depth characterization. Much of the same in Fallout 3 (though I have not played Broken Steel). In Fallout NV, You have a new perspective in the form of Arcade and his old Enclave buddies, but while Arcade shares a lot of traits with Calamity, he had no siblings.

So no, pretty much, I'm not detecting any outright references.
Reply

I like it

. Nice work on Pride and the enclave armor + helmet.
Reply