I've created a Patreon!
www.patreon.com/geckzgo
In essence, patrons will get early access to HD versions of new pieces. In addition, higher-tier patrons will get access to alternate or enhanced Patreon-exclusive variants of these pieces, as shown here:
normal: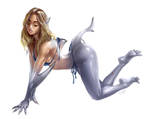 exclusive: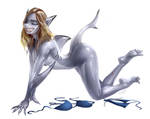 I'm open to feedback and will not be charging anyone for the first couple weeks as I want to set something up that works for me as well as you, so please let me know your thoughts!