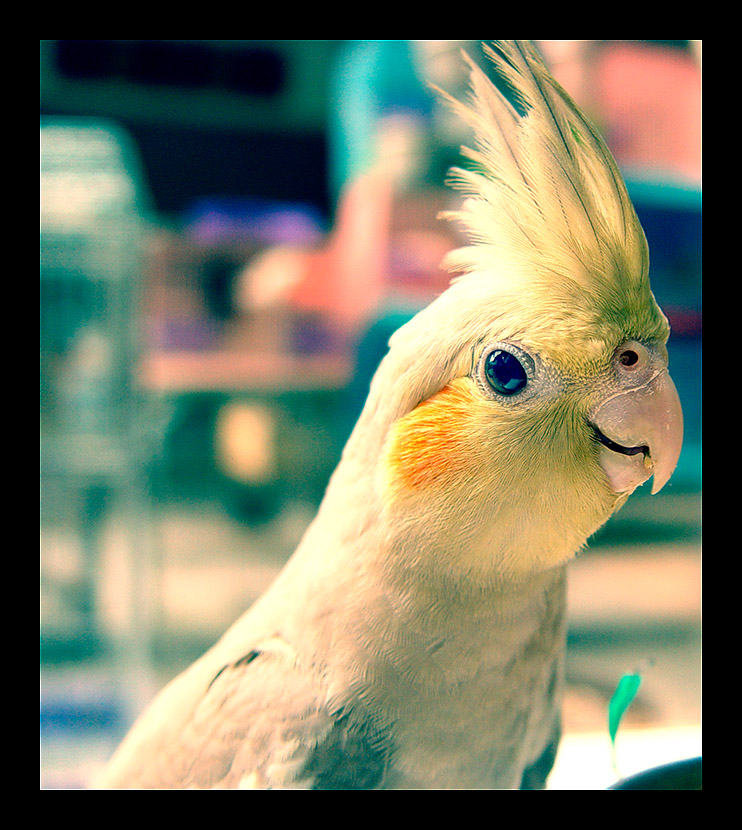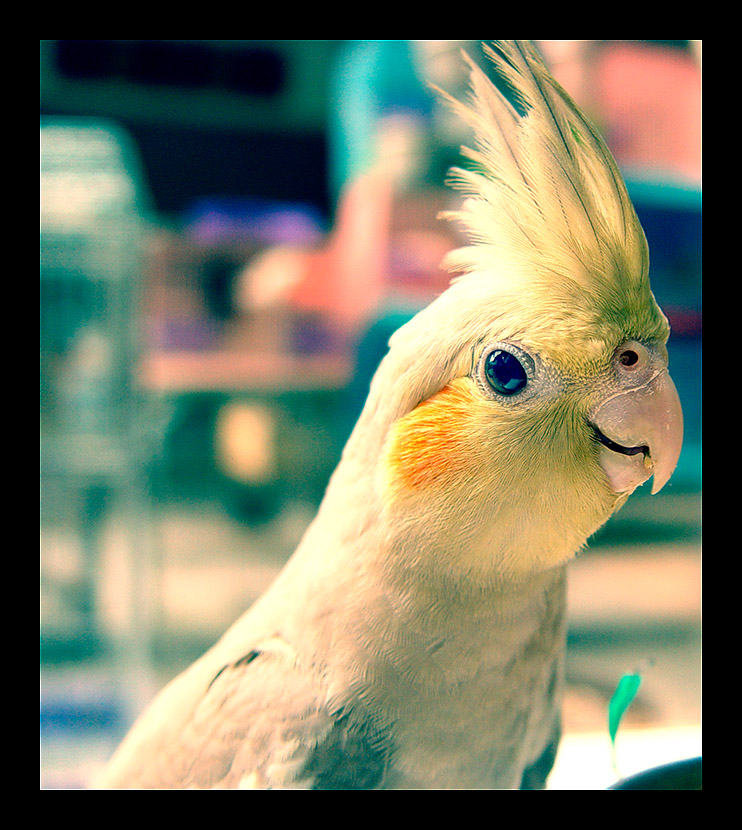 Watch
The same parrot that was in my webcam pic.

isn't she beautiful?! she didn't even want to leave my finger alone when i feel so tired and tried to put her onto barks!

I took this in the bird market (not sure if it is how it is called in english) on Yuen Po Street, the same place where richardlai's "sigh" was taken.