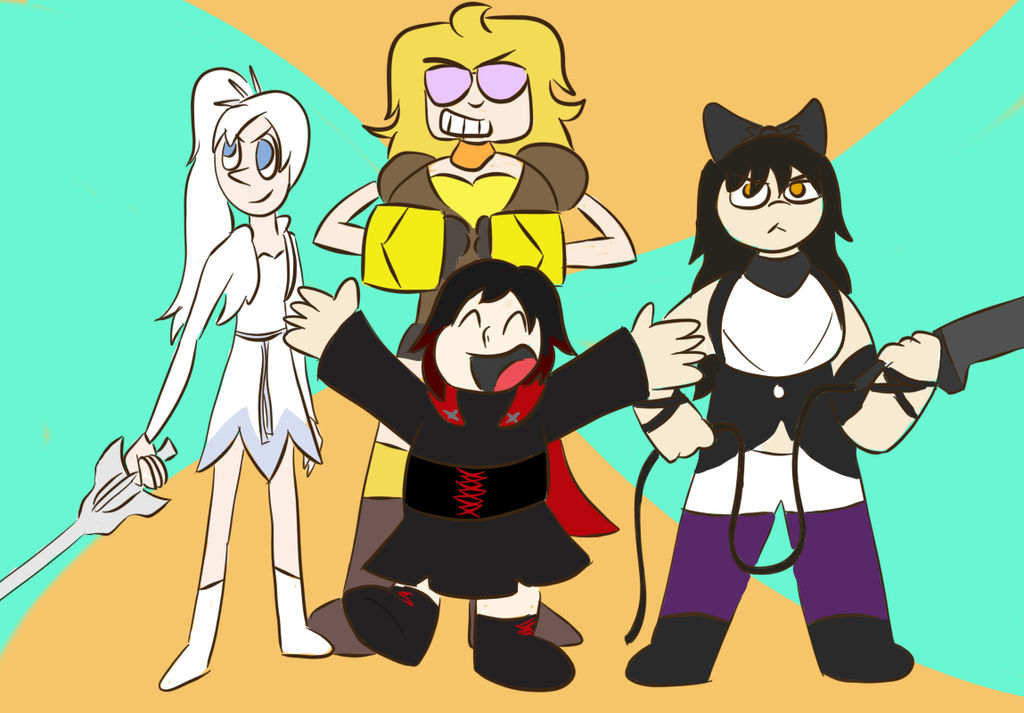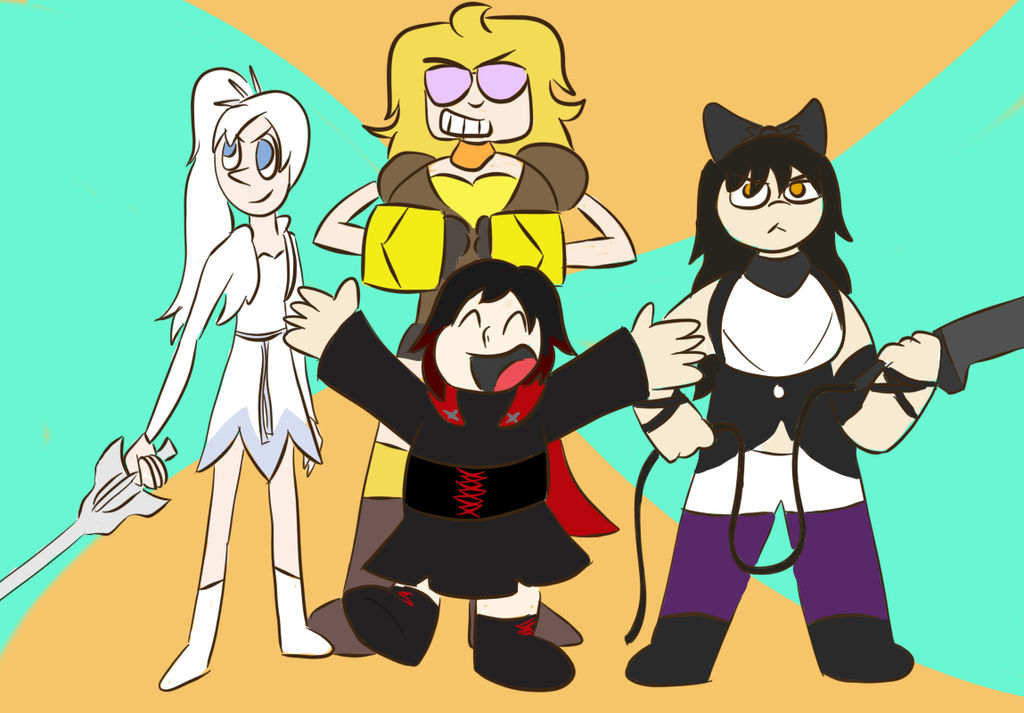 Watch
I've been watching Steven Universe lately (no spoilers though! I haven't finished!) After

mentioned similarities between Pearl and Weiss, I realized that the whole cast kinda parallels Team RWBY in a way.
I mean, Blake's and Yang's personalities are swapped, since Garnet is the quiet mysterious one and Amethyst is the loud go-with-the-flow type of character. But still! Even the weapons are really similar!! So I had to draw this :3
I tried to capture the SU style. I'm mostly super happy with this piece


If Yang is Garnet; WHO ARE RUBY AND SAPPHIRE?!?!?!?!?!?!?!?!?!?!
Reply

I mean, it's pretty obvious who Ruby is, but that's all kinds of f***ed up and I don't know of any Sapphire in the RWBY universe

Reply

Blair has such a riddiculous cat face XD
Reply

It's Blake

And yeah, it's actually perfect because that's what the character's mouth normally looks like XD
Reply

Love this it's so kawaii :3

Reply

Heh, I realized that too. Not the first time I've seen them crossed over like this, but they all look adorable here. Ruby (Ruby Rose Quartz Universe?) looks like she's had too many cookies. And Yang's face and hair are perfect.

I'll tell you that the show gets very gay
Reply