WATCH OUT FOR MY BAD GRAMMAR

Woah! Long time since my last "true" login on DA (I mean, posting new stuff, and something)!
Something like 300 stacks of stuff from my devwatch!
But, oh well, I'm alive

I've start to draw again, but I try to work only on my webcomic for now. I hope to do some single-art stuff for DeviantArt very soon, but my comics have all my free-time in this months.
Until then, I'll post some nice panels from my comic like this new ones: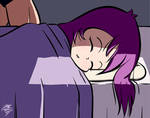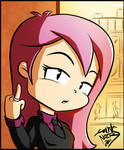 Cya soon!