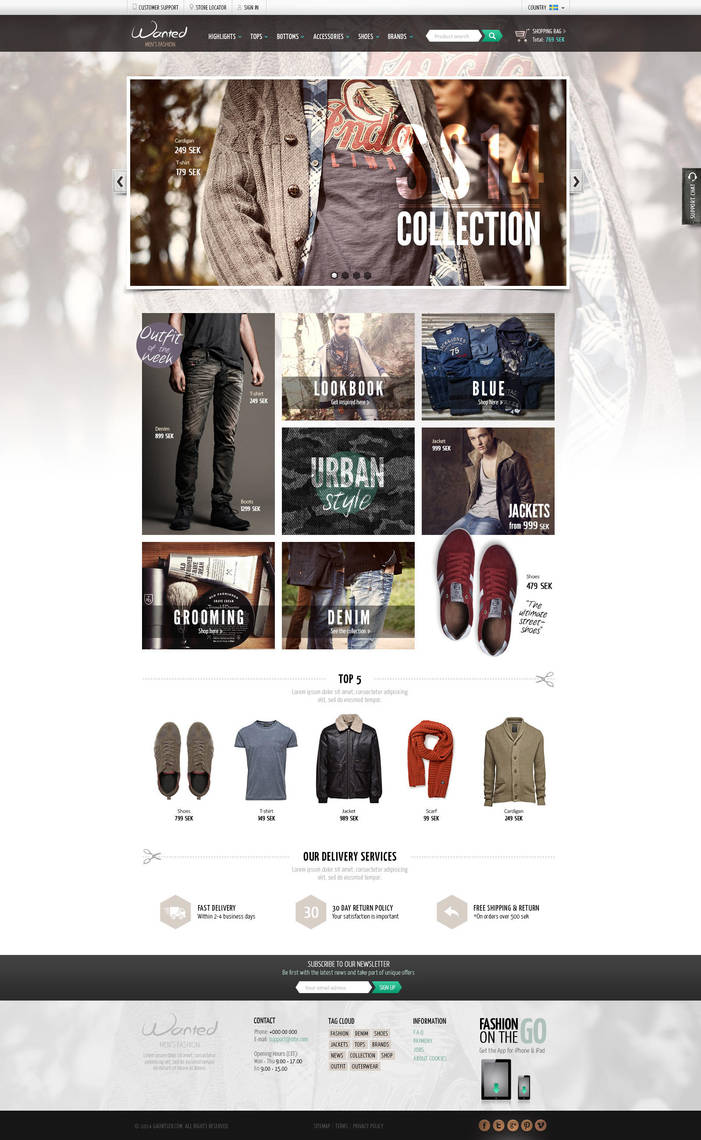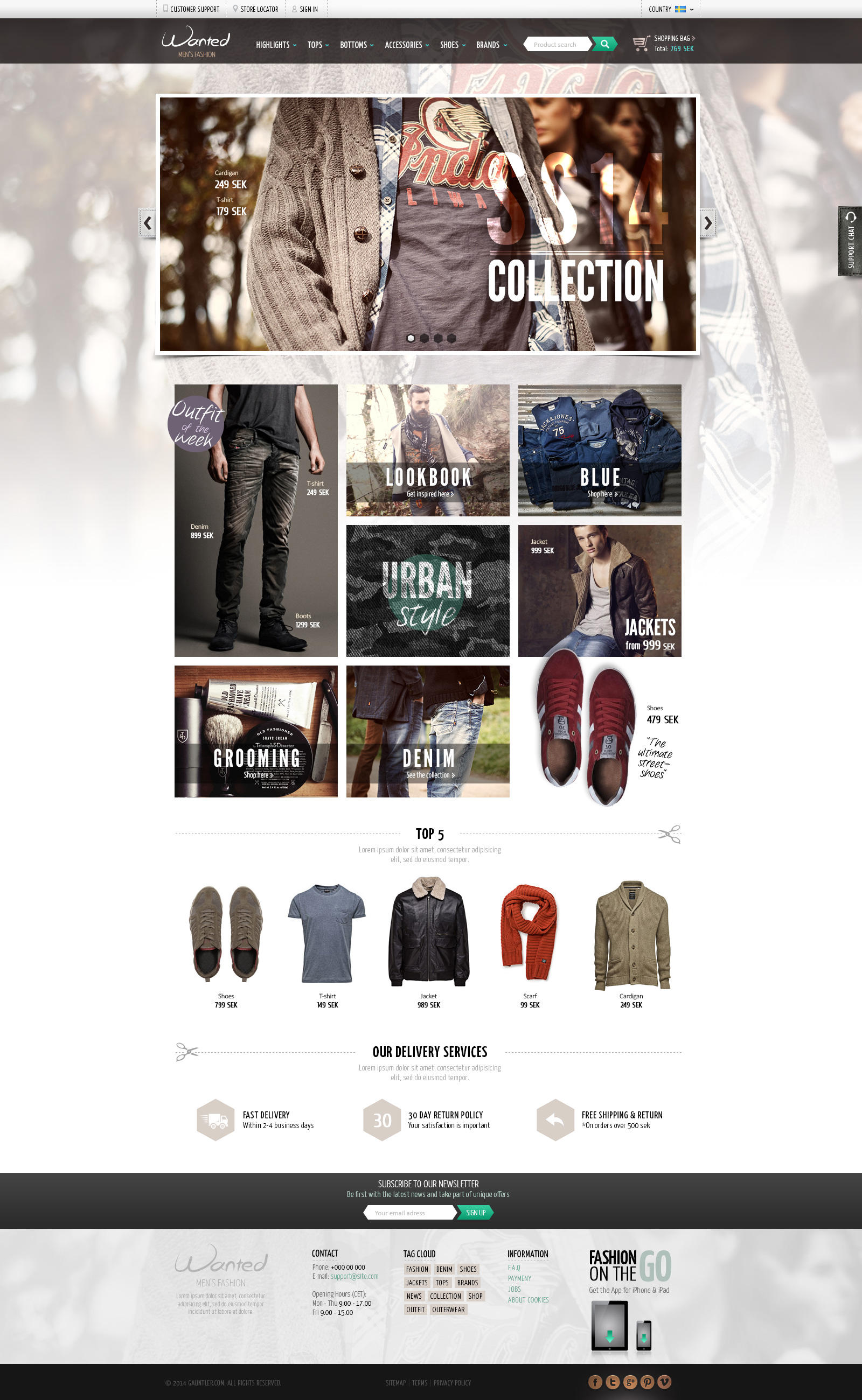 Watch
This is a design concept for a men's fashion webshop. Some time ago i did another webshop that I decided that I wanted to work further with and bring to another level
. And this is the result.
The design is focused on the startpage of the webshop, showing off the promotional layout. The main image and the background are synced for the campaign to set a inspirational tone throughout the webshop.
Hope you like it!
Note : All images are used for demo purpose only.