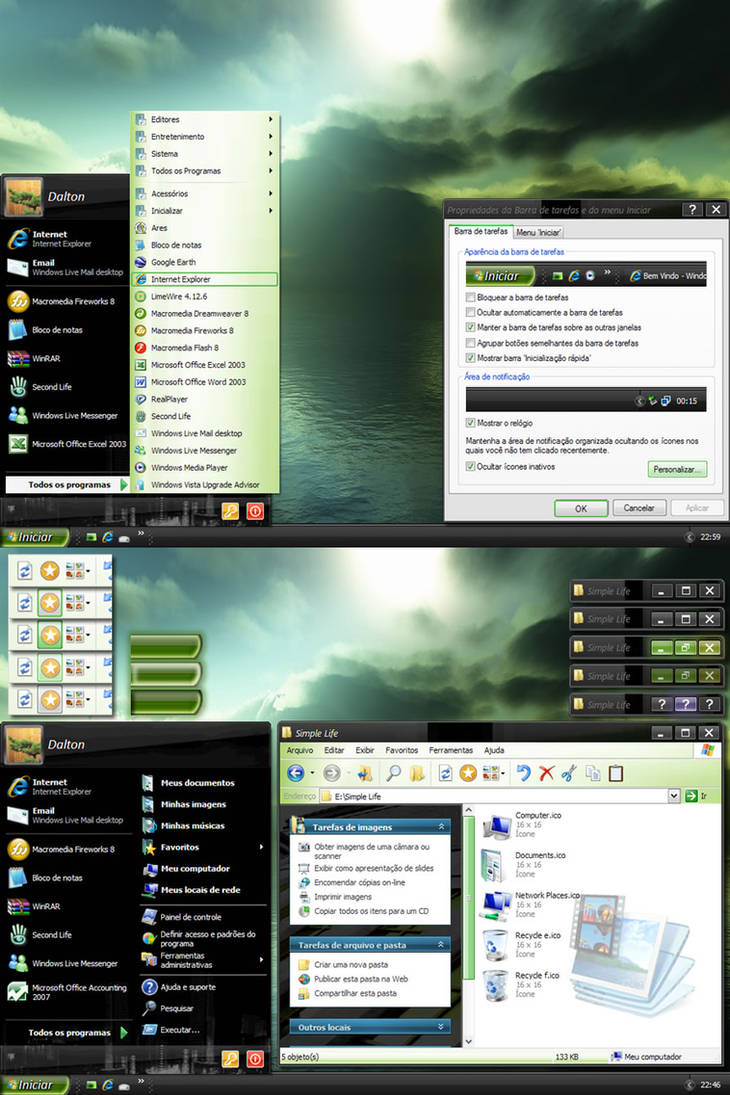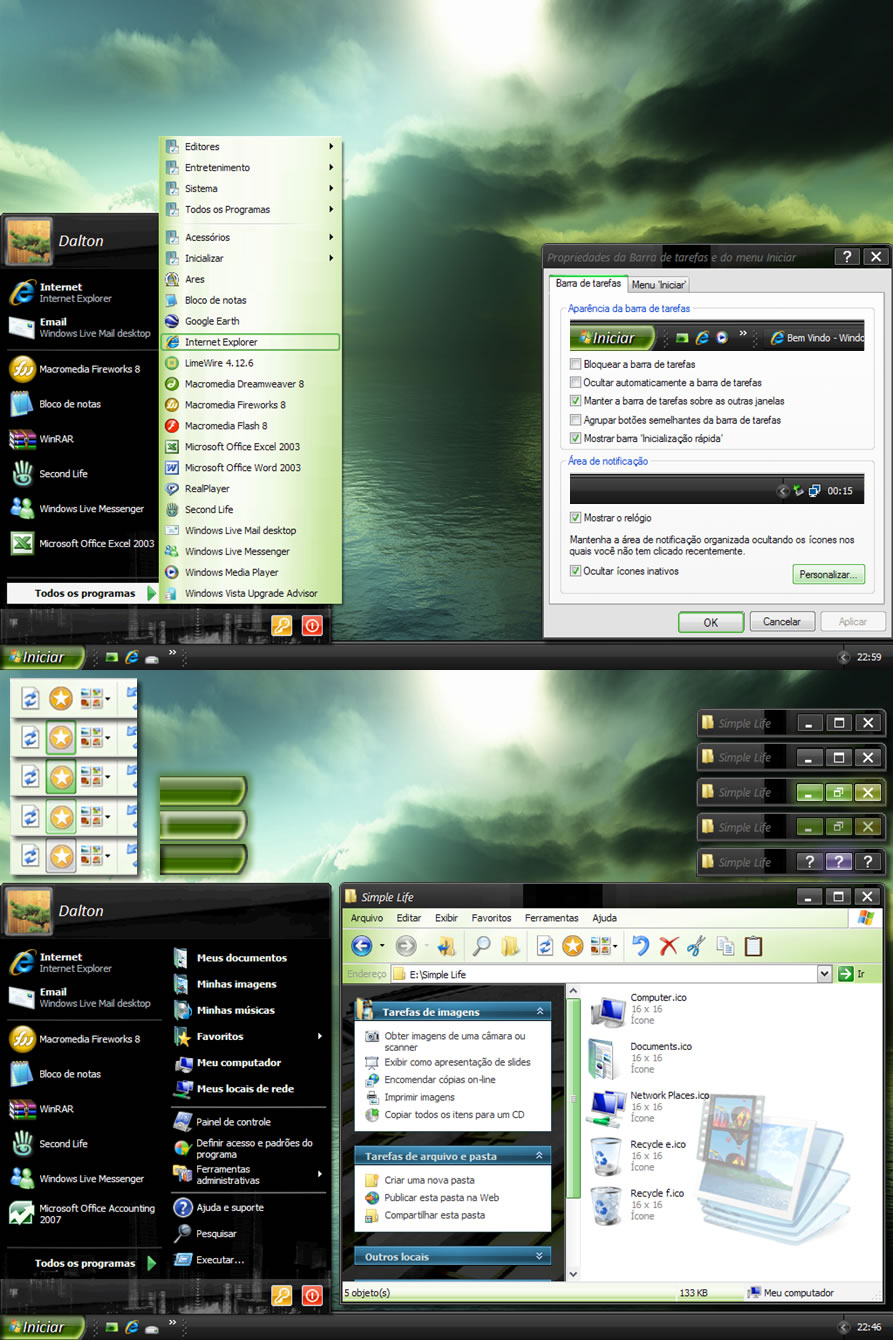 Watch
This is a Full Version, If you don't like .exe files and if do you have the modified uxtheme.dll, get the Simple Life Theme Lite here
[link]
Simple Life Theme is developed for people who desire a simple and clean interface… With the predominance of the colors black and green, it brings some resources as system sounds and screensaver.
The theme will change:
* Interface
* Wallpaper
* System sounds
* Icons; "My Computer", "My Documents", "My Network Places" and "Recycle Bin"
* Screensaver; "Bubbles"
* Cursors
To use the theme you'll need a modified "uxtheme.dll" that is included.
Install the fonts too. Without the fonts the theme will not work correctly
Simple Life is free for personal use.
Enjoy

---------------------------
Está é a versão Full, caso deseje uma versão mais leve, sem arquivos executáveis e sem a uxtheme.dll pegue a versão Lite aqui
[link]
Simple Life é um tema desenvolvido para pessoas que desejam uma interface agradável, simples e limpa... Com a predominância das cores preta e verde, traz alguns recursos como sons de sistema e screensaver que estão presentes em poucos temas.
O tema mudará:
* Interface
* Wallpaper
* Sons de sistema
* Ícones de "Meu Computador", "Meus Documentos", "Meus Locais de Rede" e "Lixeira"
* Screensaver; "Bubbles"
* Cursores
Para utilizar o tema você vai precisar da "uxtheme.dll" modificada. A mesma está inclusa.
Também instale as fontes que acompanham o pacote, sem as mesmas o tema não funcionará corretamente.
Simple Life é gratuito para uso pessoal. Caso distribua integral ou partes do mesmo, por favor, me informe antes.
Enjoy ...