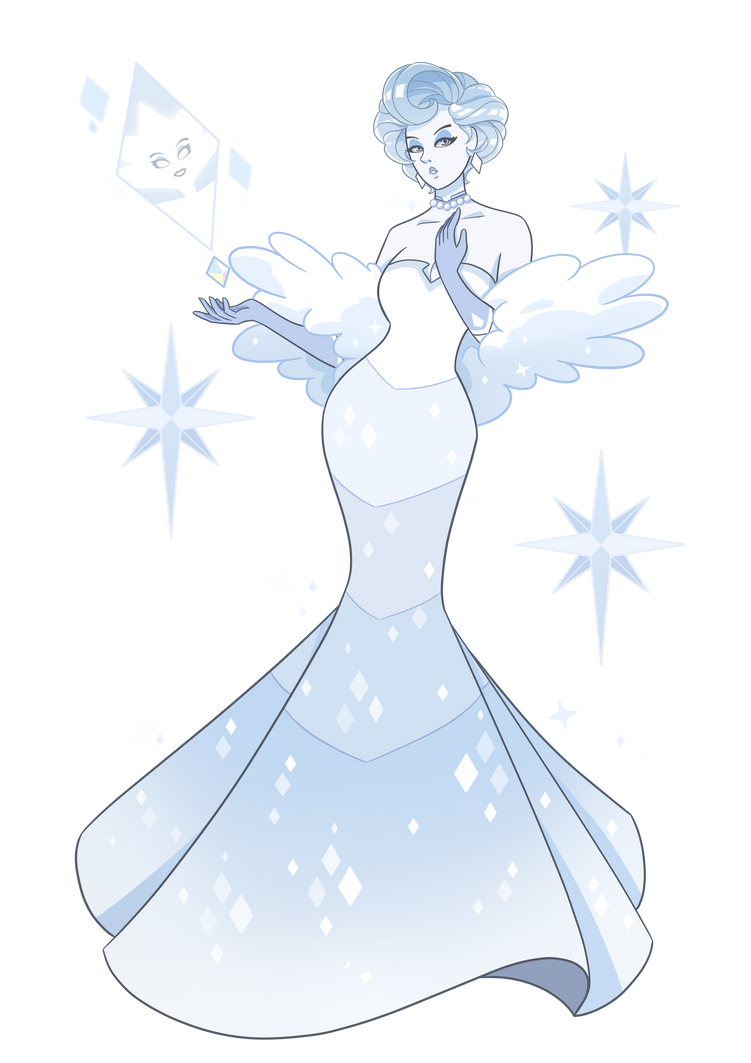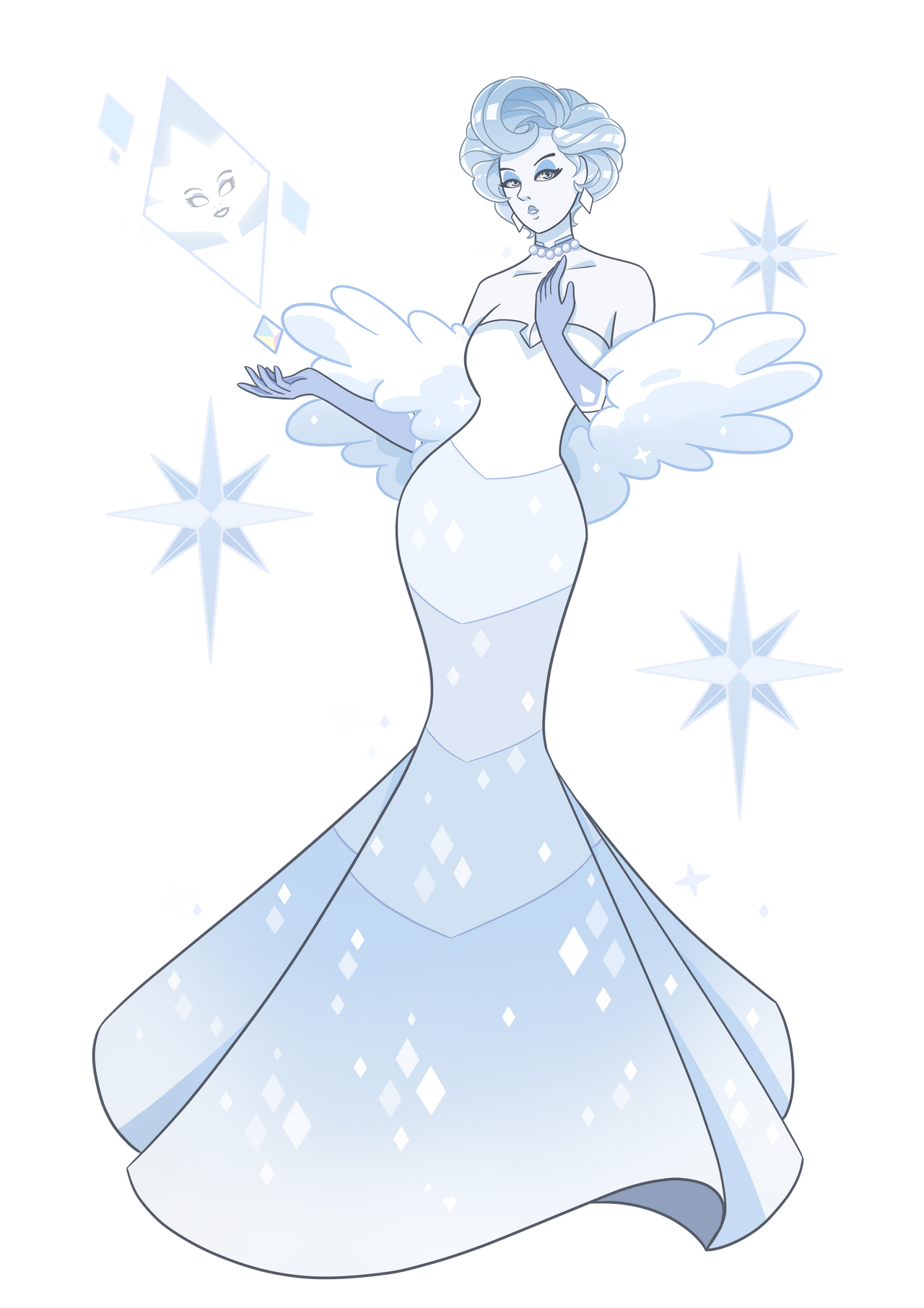 Watch
The most "American" Diamond from Homeworld...
------------------------------------------------------------
STAR OF AMERICA DIAMOND


Themes:
www.youtube.com/watch?v=HInA9j…
www.youtube.com/watch?v=576uoO…
Type:
White Diamond (D-Color type)
Title/s:
My Diamond / My clarity
Diminutive:
Countess Star
Pronouns:
She/Her
Height:
55 ft
Gem Location:
Nape
Motif:
Diamond / Star / 1930's Socialite / Art Deco
Weapon:
N/A
Abilities:
Crystal Manipulation -

Countess Star can manipulate and control nearby crystals within her range to a great extent. She is capable of shaping crystals into constructs such as shields and blade-like shards, which is also manifested in her aura.
Radiant Aura -

As most Diamonds have the ability to manifest a specific type of aura, she is capable of generating radiant aura from either her gem or her entire body. Her aura is characterized by radiating light, similar to White Diamond, however, the color aura tends to be bluish white and exhibits a detrimental side-effect which causes the gem to feel disoriented and confused when exposed in prolonged time.
Overview:
Countess Star describes herself to be a subordinate Diamond to White Diamond's court. In Homeworld's political structure, her position stands out as equal to how Blue and Yellow Diamond is ranked after White and considers White to be the central figure. She regards White Diamond as the eternal ruler, and devotes entirely her existence to please her, even though ironically being a Diamond that is well regarded by lower gems as god-like. Outside of her devotion, she is seen by many to have a high regard to her own power and status and shows little care about her lower-ranked gems. She can be very seductive, to which she uses seduction in order to ratify her own whims and desires even to the point of manipulating gems of their status.
She is actually smaller compared to White Diamond, measuring only from White's upper waist and downwards.
She shares similarities to Excelsior Diamond, another White Diamond, in terms of color palette and slightly on her personality towards other gems, excluding Diamonds.