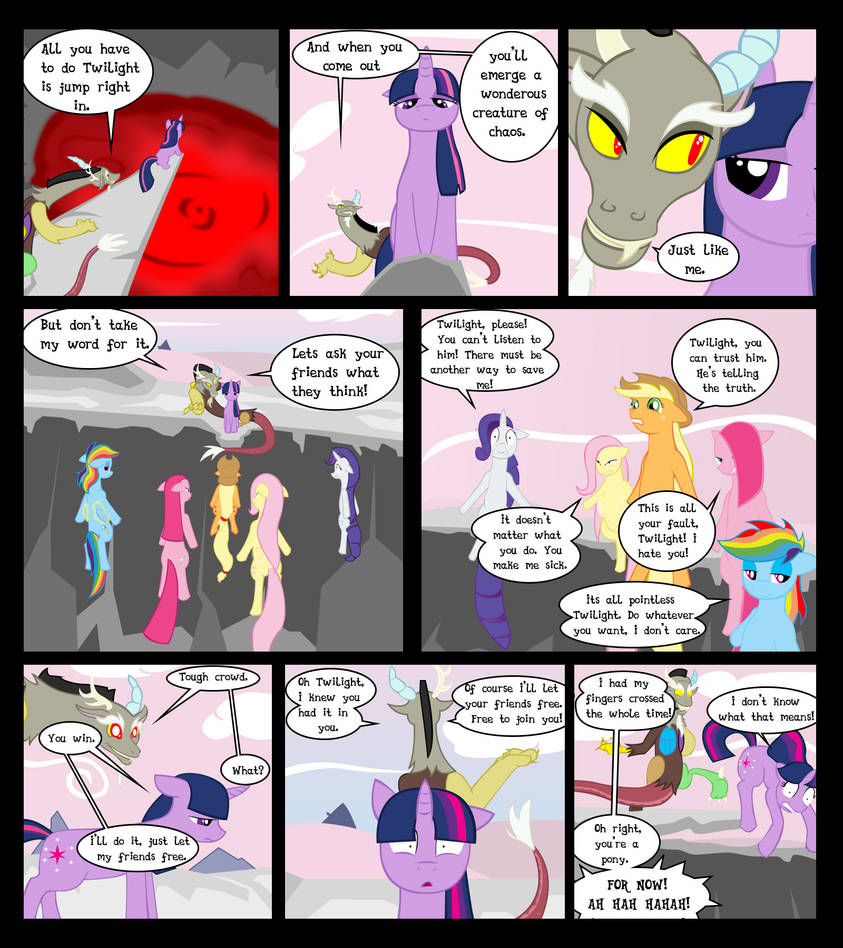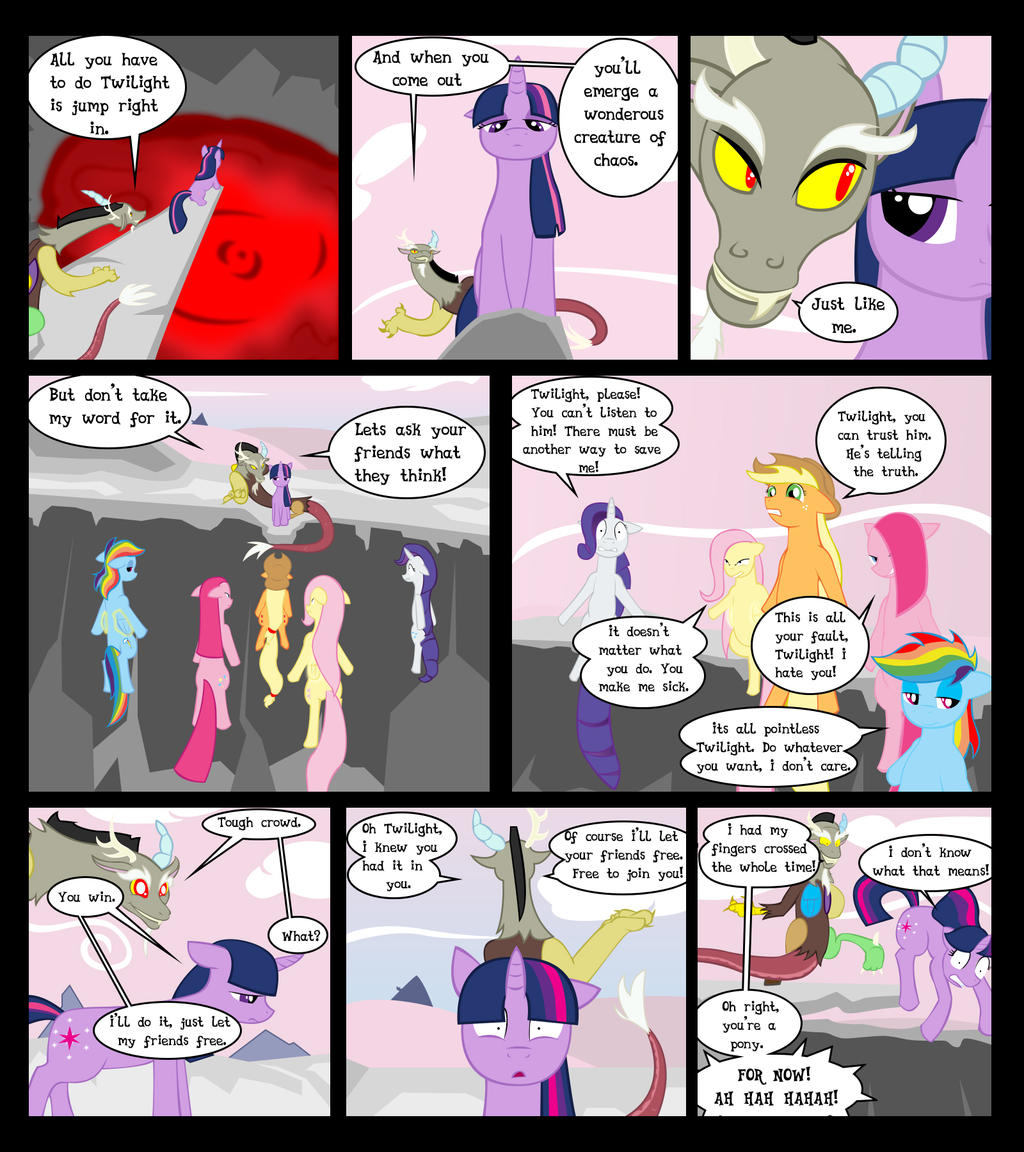 Twilight spent her life trying to learn all that there is. In her journey she surrounded herself with friends that aided her in her life long pursuit. She lost that all against chaos. But in the fires of her old life she emerges anew, ever eager to learn and with a new friend that is more than willing to teach.
This is the story of Twilight the Lost, goddess of Chaos.
Surprise! My special thanks for 300+ watchers and to get some story out of the way! The fate of Twilight and her friends won't be covered in the real chapter, it picks up kinda after this, so here is the prequel to show you what happen as you won't be seeing anything new for her in a long, long, long time! Myuh huu huu huu ah ah aah! You can thank Trixie for that.
The Lost Prequel 2