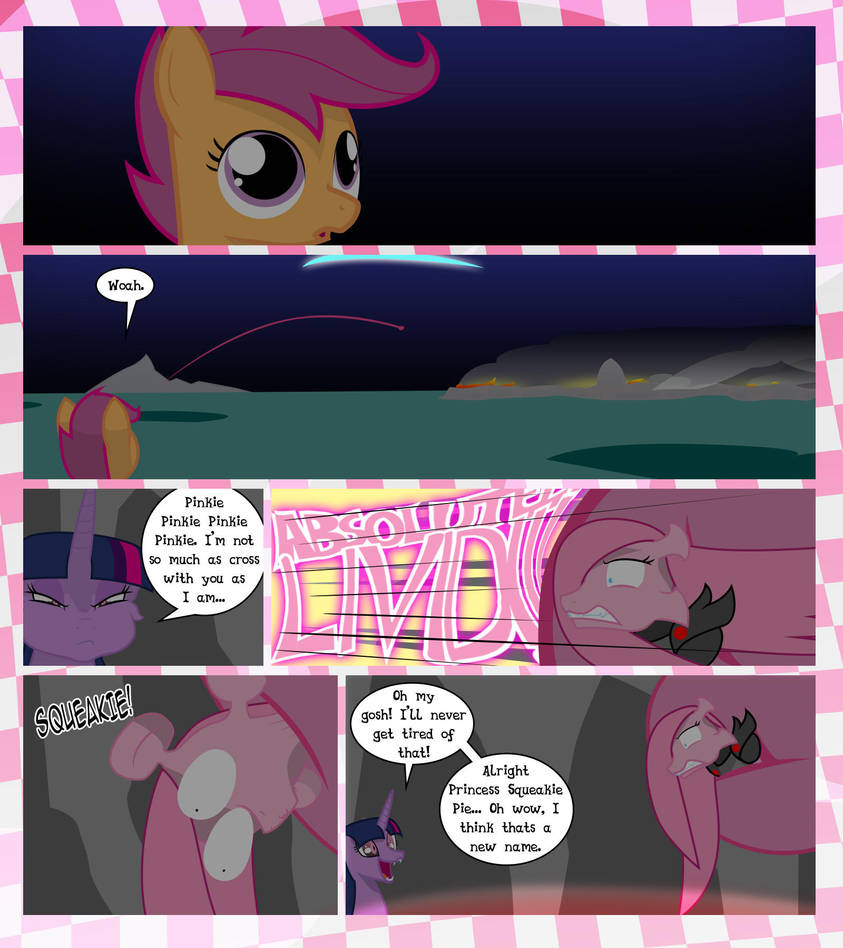 Watch
Twilight spent her life trying to learn all that there is. In her journey she surrounded herself with friends that aided her in her life long pursuit. She lost that all against chaos. But in the fires of her old life she emerges anew, ever eager to learn and with a new friend that is more than willing to teach.
And thanks for everyone wishing me a happy birthday, as much as I hate celebrating my birthday.
Princess Squeakie Pie is back! And so is Twilight doing her best Frieza impression. This one isn't exactly how I wanted this page to go but with only 4 hours of possible work time, oh well. I hastely cobbled this together for you guys with what little time I had, hope you enjoy.