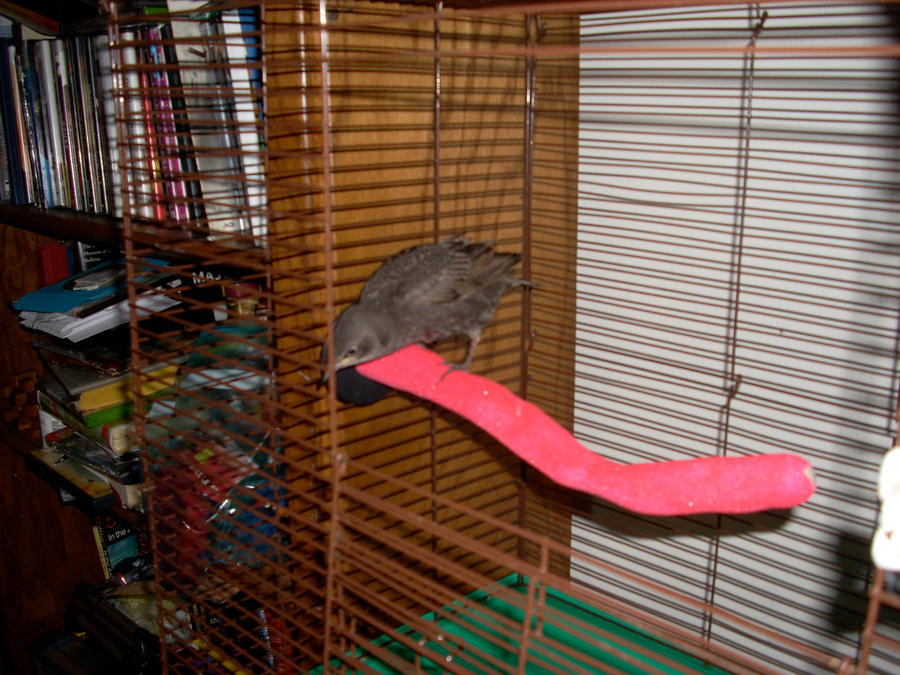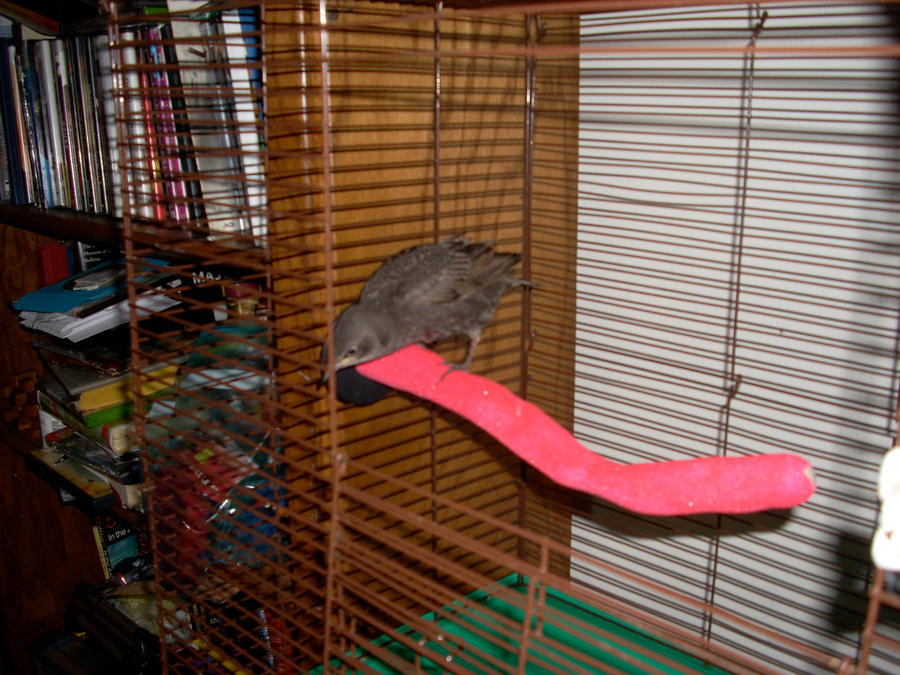 Watch
Peepers on his new perch in his new cage. very happy bird. he's looking at the small dish with mealworms in it. I's been left in there because he likes to poke through stuff and maybe he'll figure out how to eat.

lol 'ooh whats dis?'
Peepers had quite the awsome cage!
Reply

yeah, we still love being out though. peepers is on my hand right now
Reply