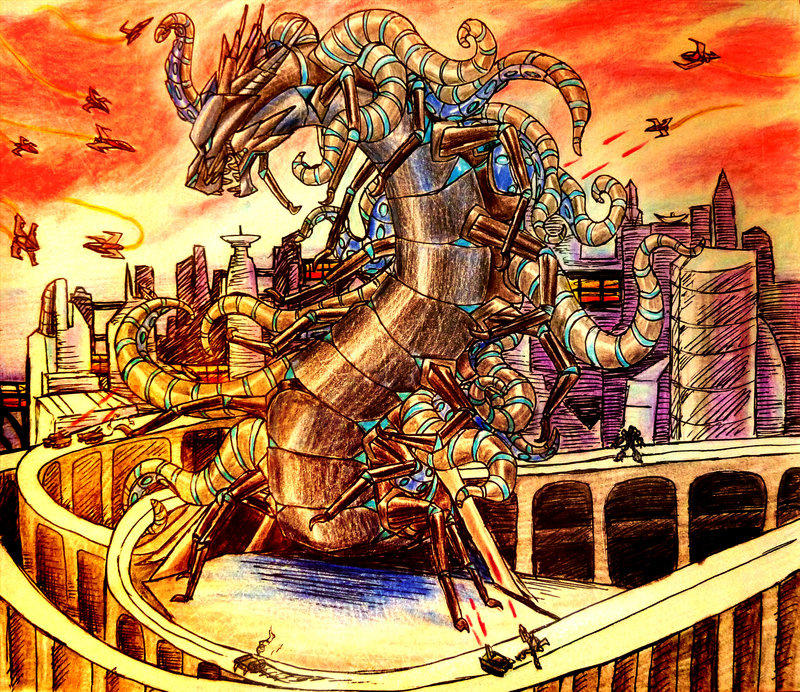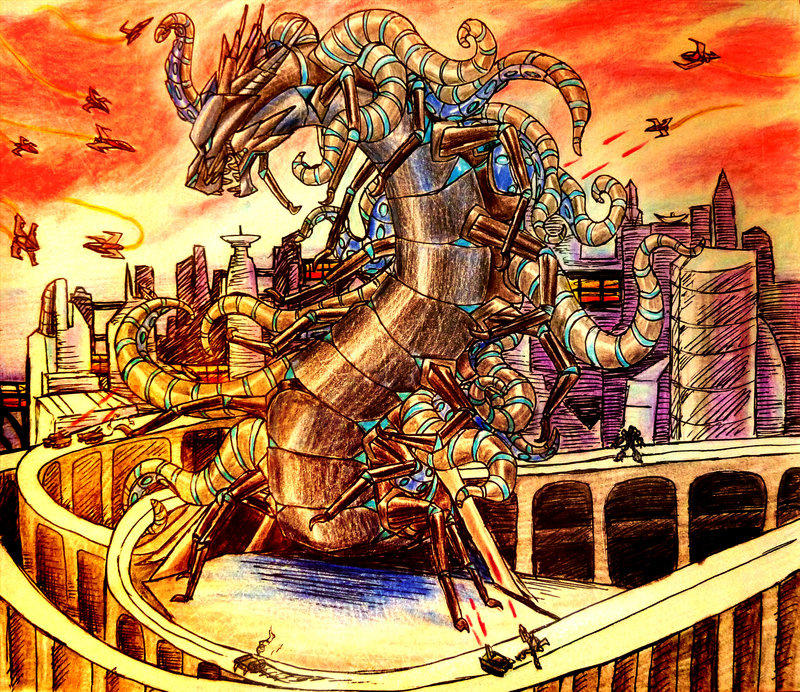 Watch
Art by

Commission.
Original:
Commission--Umbra Rises by SpiderMilkshake on DeviantArt
This is Umbra, a metrotitan I created as the home of Imperial Special Operation. Normally she lives curled around her mates, the metrotitan at Iacon's core (currently called Iacon) and The Archives metrotitan (named Archeía). Those tentacles connect to ground bridge/warp gate type links to ISO bases all around Cybertron and to a couple places inside her mates.
It takes a lot to rile her enough to move.
Trying to blow up her mate and almost being successful qualifies. Thus the Decepticons learn that some cities are very, very difficult to take.