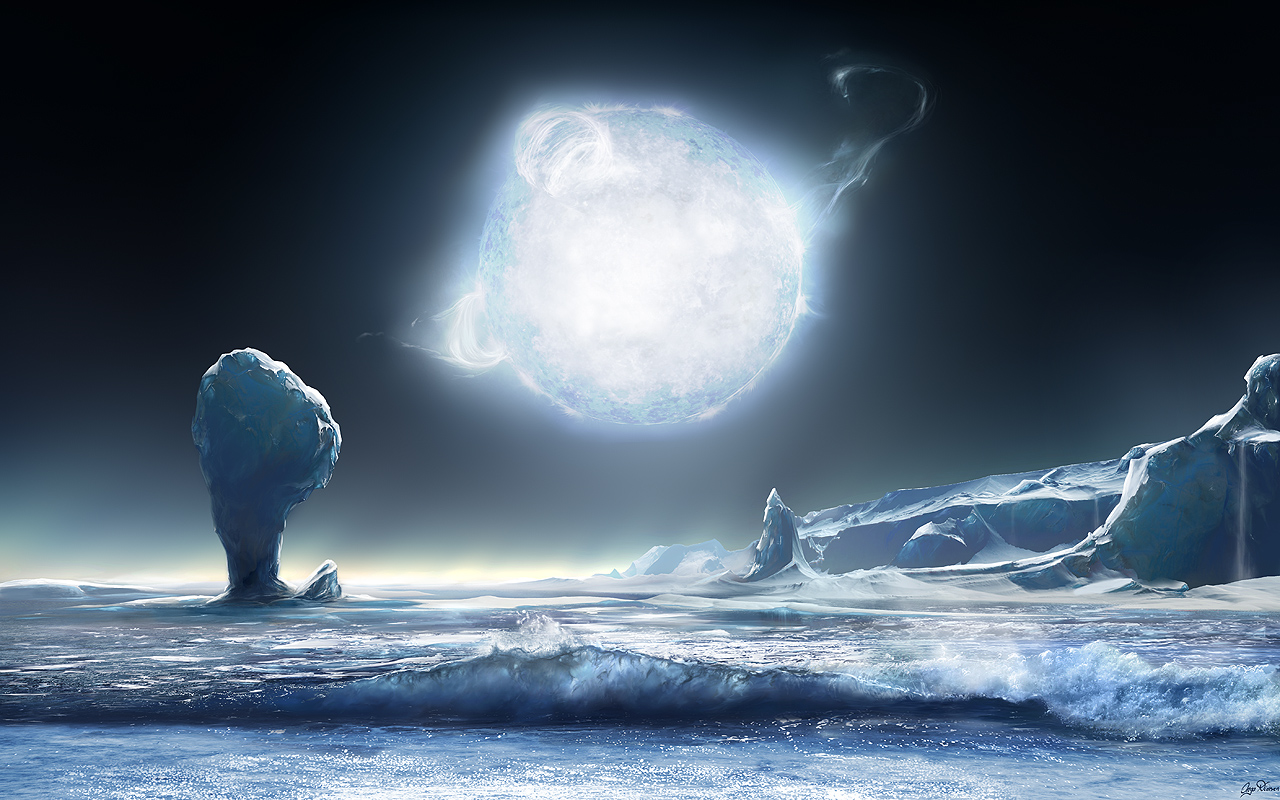 Watch
Ok, finally a new image...
I have less time than I thought but I get very close to the end of my final examination...
I wanted to paint something and I wanted to do something with a big sun again. This time it is the opposite to my image reign of fire. This is more like a reign of ice. I hope you enjoy it.
The world orbits a hot star but rotates very slowly. This morning the ice age(night

) is over, the ice melts because of the suns heat. A few Earth years ahead the sun will set again and the oceans will freeze.
This is mainly Terragen and Photoshop work and for water some Textures in addition.
Resolutions:
1024x768
1280x960
1280x800
1440x900
1680x1050