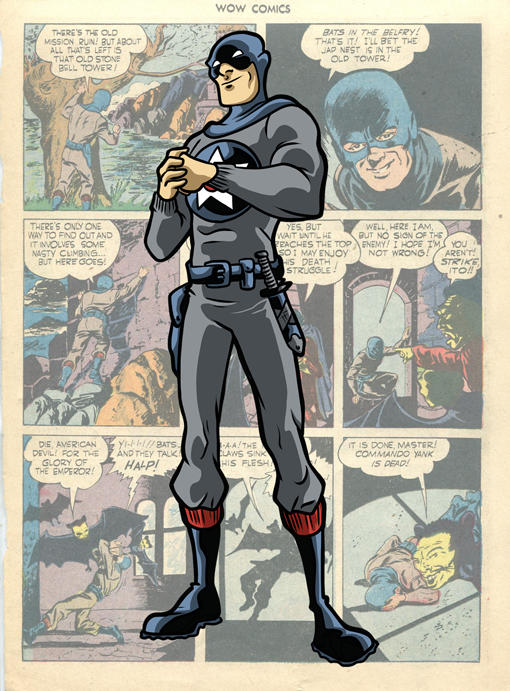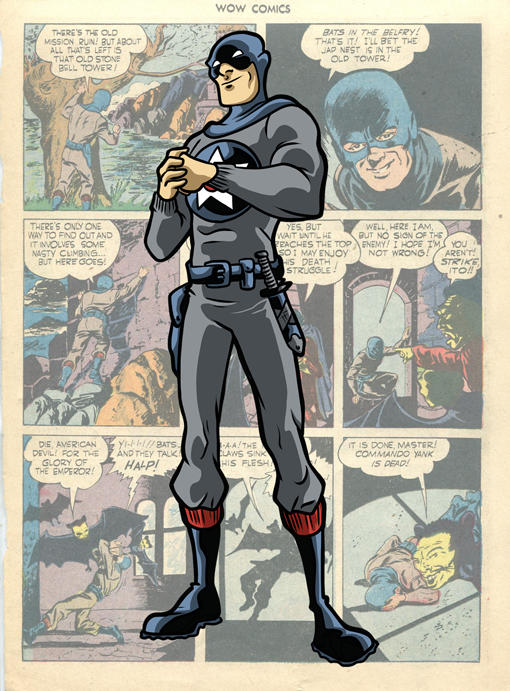 Watch
More Golden Age fan art, and this time picked the Commando Yank. No super powers, just good old fashioned face punching.

Great pose and always nice to see new art of GA characters.
Reply

Love this character, would love to see color reprints of his comics.
Reply

Looks fantastic! Really like the simple design to his colors.

Must be pretty tough as nails too; not most people fight a war with their fists.

Reply

Glad you like this one! So many great looking characters from that time.
Reply

He's a master chef...of the knuckle sandwich!
Reply

Man, only in the golden age could you have gotten away with a baggy uniform.

Reply

Sometimes there's nothing better than a good ol' fashion haymaker.

Reply

Sometimes those are the best!

Reply