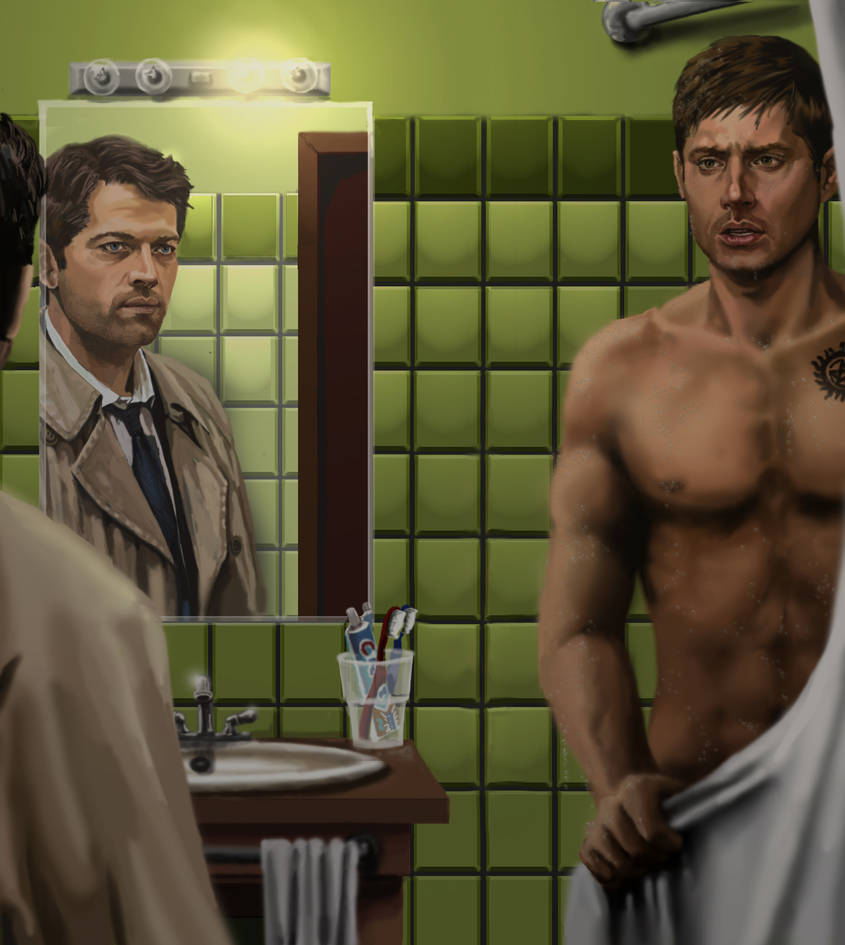 Watch
Something like this must have happened once or twice with Cas just popping up. Dean cannot be that touchy about his personal space with Cas for no reason.

"Dean, I need your help."

High-pitched (manly) squeak. "Cas, I swear to God, you do that one more time I'ma shoot you!"

"I was not aware you carry your guns right now. Where..."

"That is not the point! Personal space, dude! We had this conversation."

"I do not understand why humans are so worried with modesty. You have nothing I haven't seen before."

"Well, I am sure it is a bit more than average."


Photoshop CS3, Wacom Tablet

Disclaimer: I don't own the characters used in this image, Eric Kripke and Warner Bros. Television and Productions do.