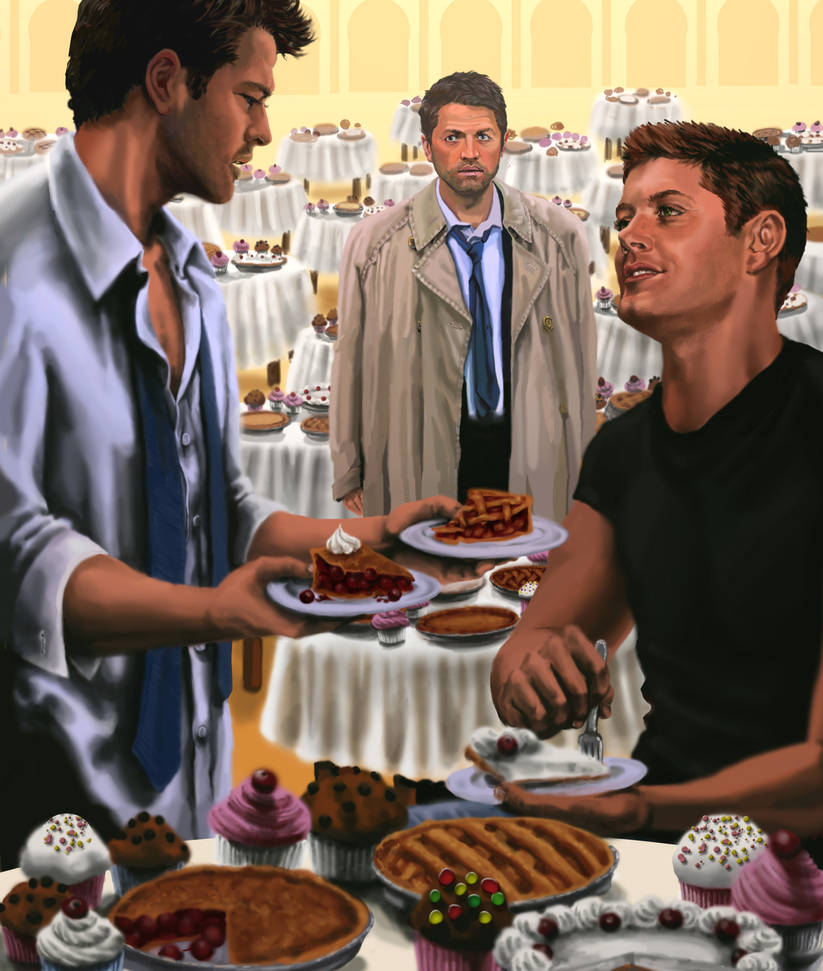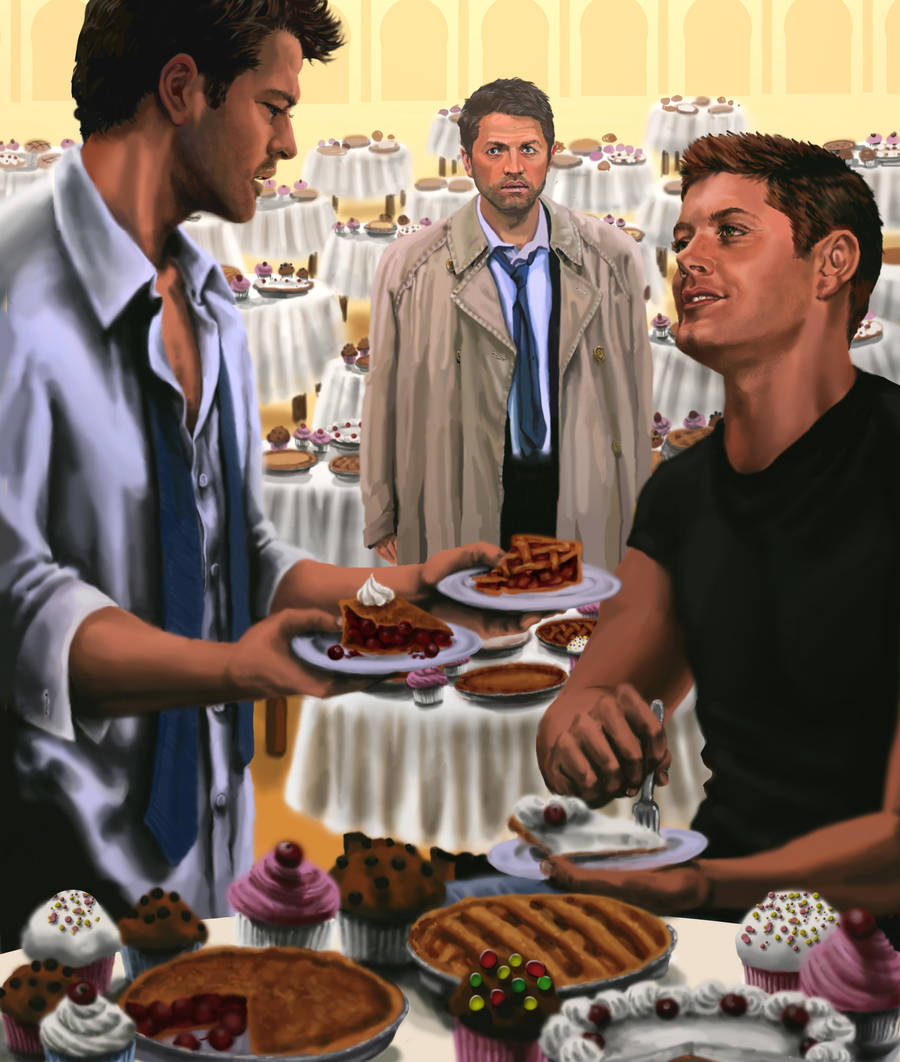 Watch
#100ThemesChallenge (prompt 39 in variation 1): Dreams
The awkward moment when you walk in someone's dreams to talk to him without the surveillance of your supervisors and realize that you are already there.
And then you start to wonder ... do you always look so constipated?
I thought about making Dream-Cas smile but I think Dean has never seen the real Cas smile, I doubt his unconscious would change that.
The thought developed from Cas' proclivity to appear in inappropriate places, sort of like in
The concept of personal space
.
I credit vegetas-play-toy for the idea, I am not sure she had this in mind, but I hope she likes it anyways.
Photoshop CS3
Disclaimer: I don't own the characters used in this image, Eric Kripke and Warner Bros. Television and Productions do.