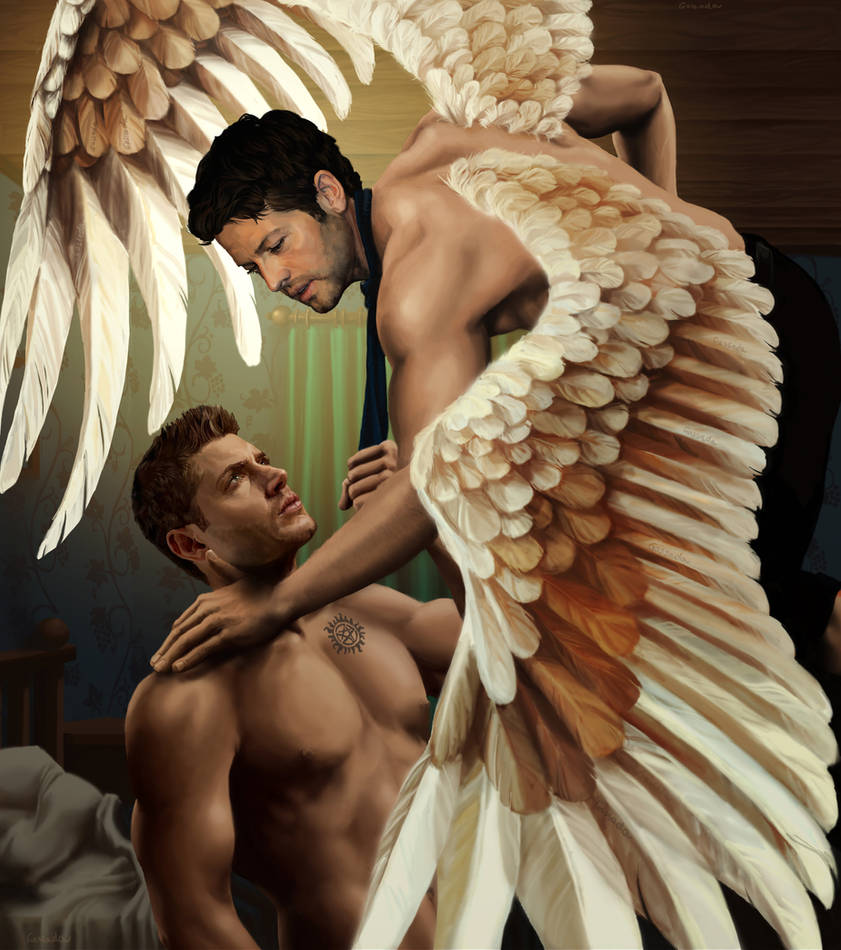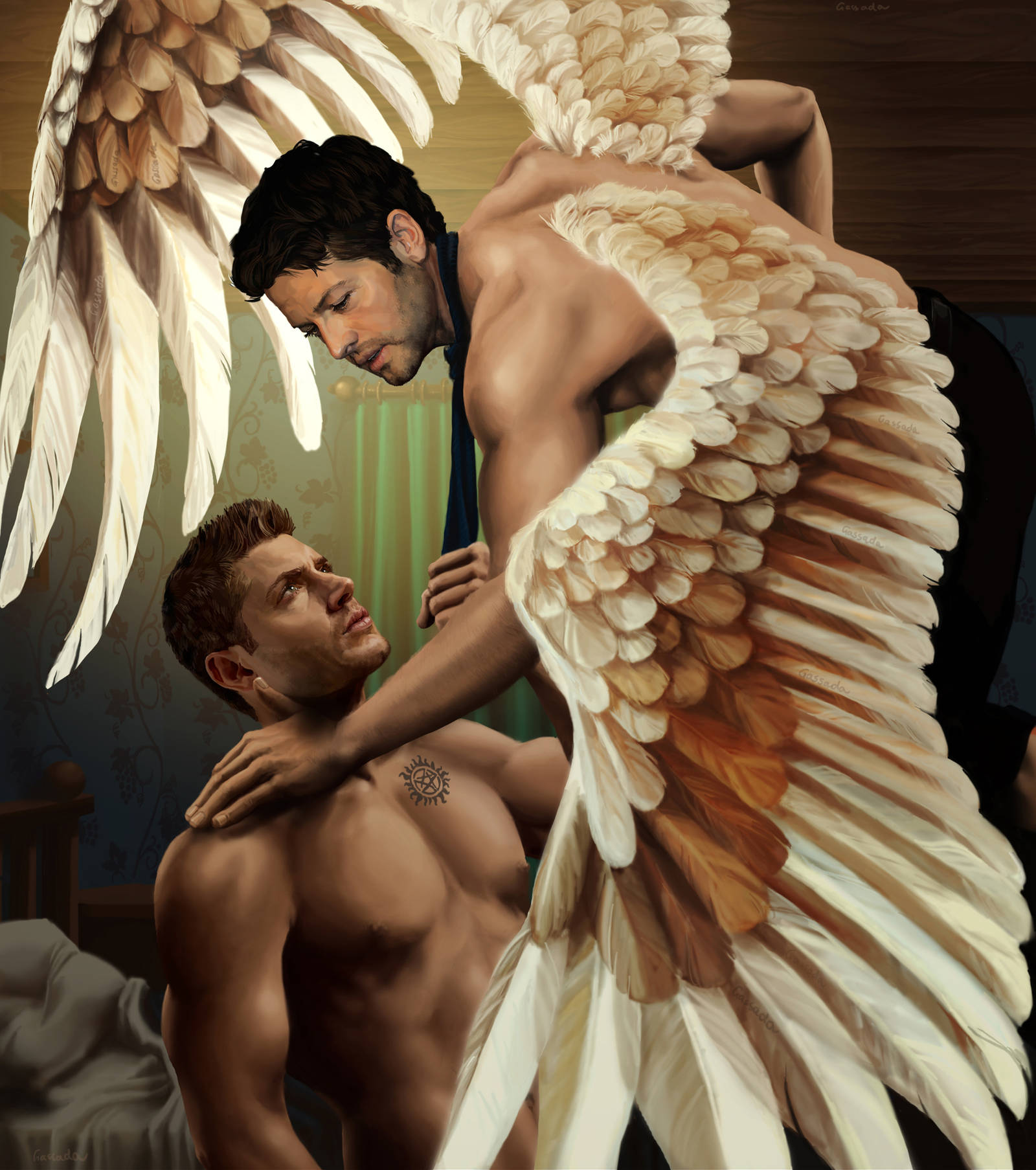 Watch
This is the digital painting for the second winner of "Make a Wish".

The prompt was "Destiel: Cas with wings and Dean together in a more intimate situation, both already started to undress. Cas is hovering above Dean and Dean's looking up to him" by ~Jazz21.

I am sorry you had to wait so long for this, but I hope you like it anyway.

Edit: Now with Dean's tattoo. I cannot believe I forgot about that (*ducks and hide*), thanks to ~graciegra for being so attentive and reminding me.

Photoshop CS3. Bamboo Tablet Pen and Touch. 30hrs.
Disclaimer: I don't own the characters used in this image, Eric Kripke and Warner Bros. Television and Productions do.