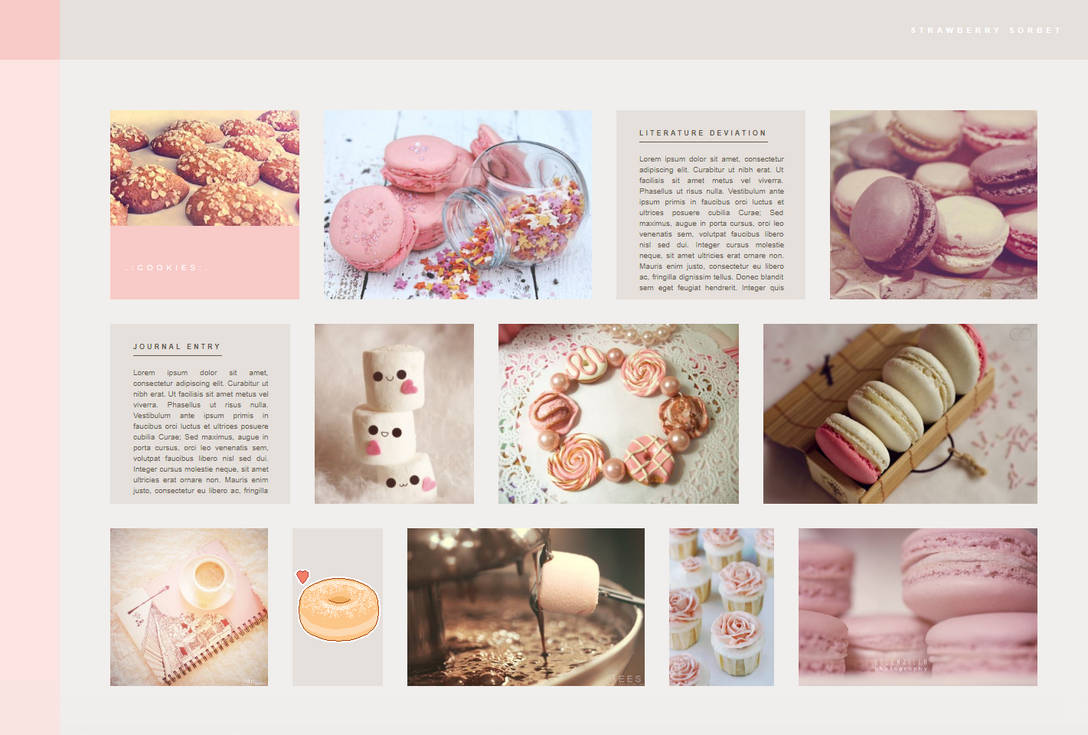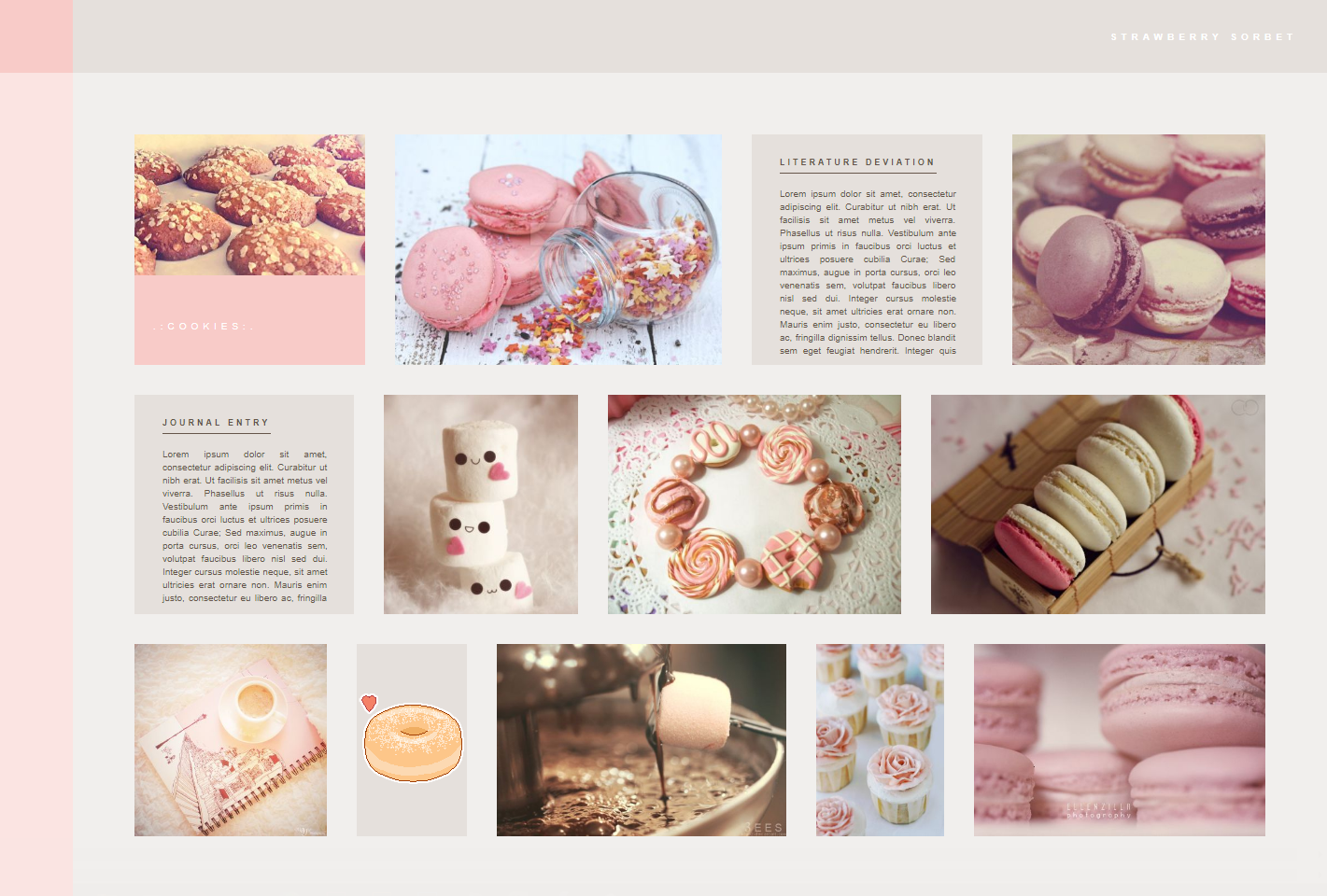 Watch
Here, finally, is the updated version of the
Strawberry Sorbet
skin. Unfortunately, it wasn't possible to replicate the original design exactly but it still retains the look and feel of the skin while also being compatible with the new gallery layout. Perfect for when you want something soft and cute for your gallery.
The original deviation page remains up but only to showcase the original design. If you wish to use the Strawberry Sorbet skin it is recommended that you use this version (2.0).
L I V E P R E V I E W
The deviations shown here can be found in the preview gallery via the link above.
This skin may be edited for personal use only. This means you can edit the CSS for use in your own gallery but you cannot reproduce this code, edited or otherwise, in part or in full, for redistribution or sale.
Version Info
Ver 2.0 - December 2017
Features
- Hidden elements for a streamlined look.
- Styled literature and journal thumbs.
- Custom information overlay
- Works for user gallery and Favourites gallery
Notes
- This skin is designed to work
without
a description. Please do not add any text to the Description box.
Instructions
- Download the zip file from the download link on the right of this page.
- Extract the contents of the file.
- Follow the instructions inside.
- More information can be found via the help links below.
---------------------------------------
-->
☆
Gasara // Ko-fi
☆
<--
---
FAQ25 -
How do I add a gallery skin?
FAQ26 -
How do I add a description?
FAQ27 -
How do I remove a description?

This code is adorable and beautiful!
Reply

Using!
Though I noticed the skin doesn't seem to include a credit to you, is that an error? I'd like my watchers to know that you made it ;w;
Reply

Hiya!

I'm actually happy for the skins to be used without credit. I've noticed that some people put a credit section on their profile or in a journal somewhere when they want to share the work creators, which is a pretty unobtrusive way of doing it. Of course, you're welcome to add a link directly into the skin if you prefer - but it's not at all necessary.
Reply

Oh, I see! That's awfully nice of you : )
I've got a credits section on my profile already, so I think I'll still put a link in there!!
Reply

this doesnt work in non-Core gallaries, right?
Reply

Reply

I love how soft and clean this makes everything look, thank you so much for sharing it!
Reply

I was looking for something simple and sweet to use! Thank-you very much~ hope you don't mind, I did use your layout
however
I just merely changed some of the colors and text if that's alright.

Reply

Hi. It's always good practice to check with creators that you can edit their work before doing so. Some might not allow it. It looks good though, I don't mind.
Reply

Reply

`` This is lovely! I will totally be using this! ``
Reply

This is quite a lovely palette! Nice work

Reply