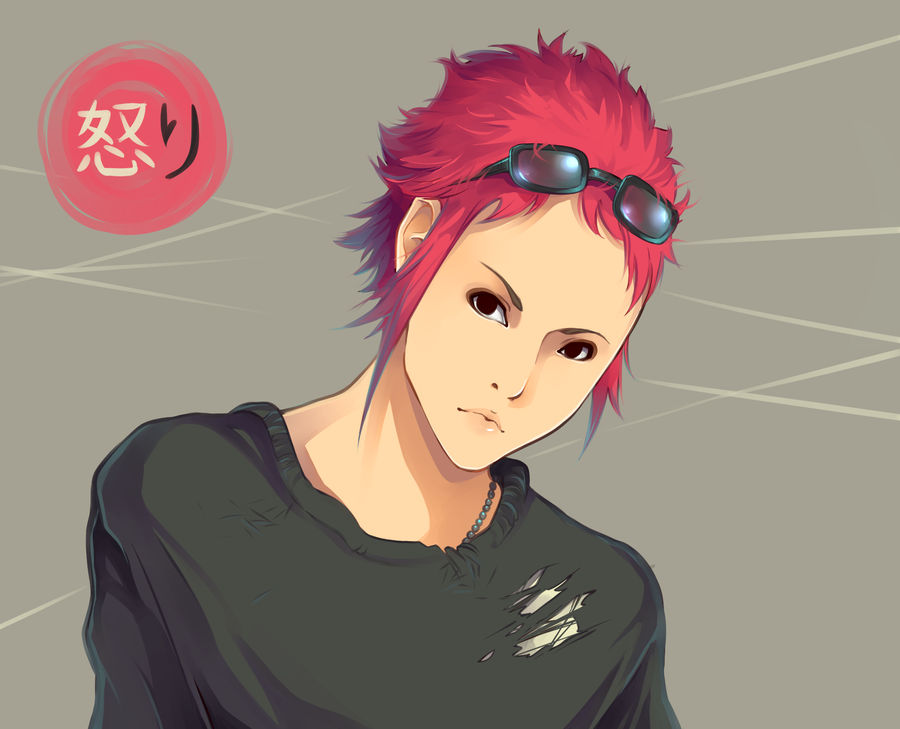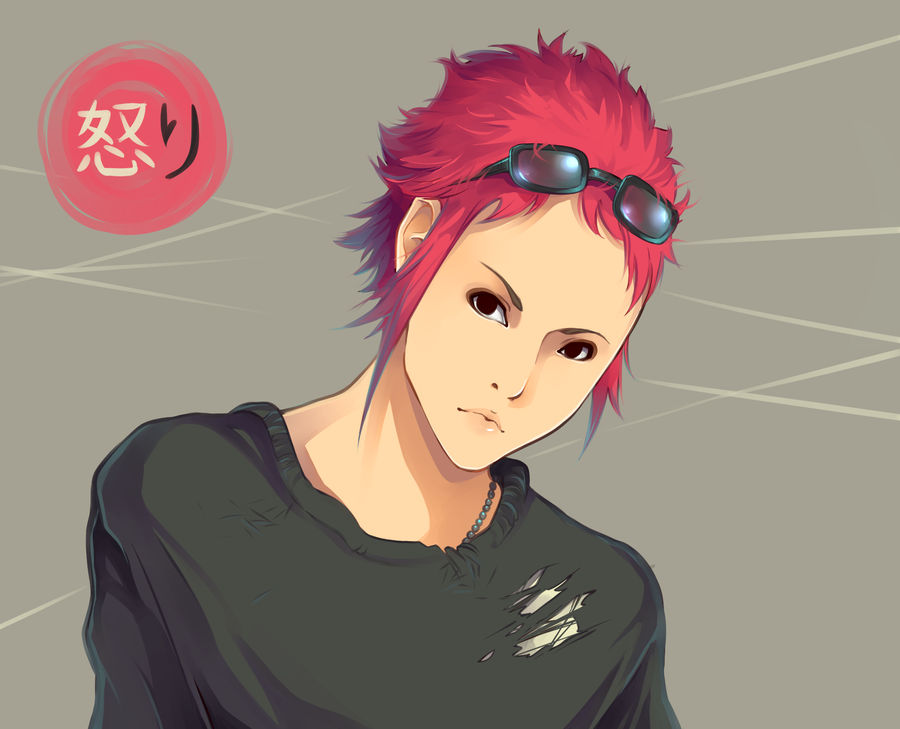 Watch
I'm
back
.
This may be just a small little sketch but it's the first shaded thing I've done in forever and the most Gasara-ish drawing I've done in a long while. I feel so awesome right now!

The subject of this drawing is Muse Willows, the vocalist/guitarist/pianist/lyricist of my
fictional
band Window Post. He's got a love for Japan, a hamster called Monty, ever-changing hair and he's the biggest dork to ever walk the earth. This bro was created way back in 2002 and this is only the second picture I've ever drawn of him. I've got a little Window Post project coming up so it's nice to be able to introduce you to him. I'm sure the other band members will make an appearance soon.
Profile
Name: Muse Willows
D.O.B: 6th September 1984
Height: 5ft 7"
Eyes: Blue
Hair: Pink (His natural hair colour is black. It's also been blue, red and orange)
Likes: Punk, J-rock, Japanese culture, Pot Noodles, his hamster, conspiracy theories, Rage magazine
Dislikes: Sport, overly happy people, the Tamworth Herald
Personality: Frantic, paranoid, self-conscious, slightly unhinged, sensitive, nervous
Man, I'm so happy right now.
---
More Window Post Work
---
---
Follow me
---
Instagram
|
Facebook
|
Twitter
|
Gasarasrevolution

Welcome back~!

I adore your art.
Reply

Reply

Oh my, your colouring is stunning! Your art truly inspires me!
Reply

gasppp welcome back

//also i luv this boi hm yes
Reply