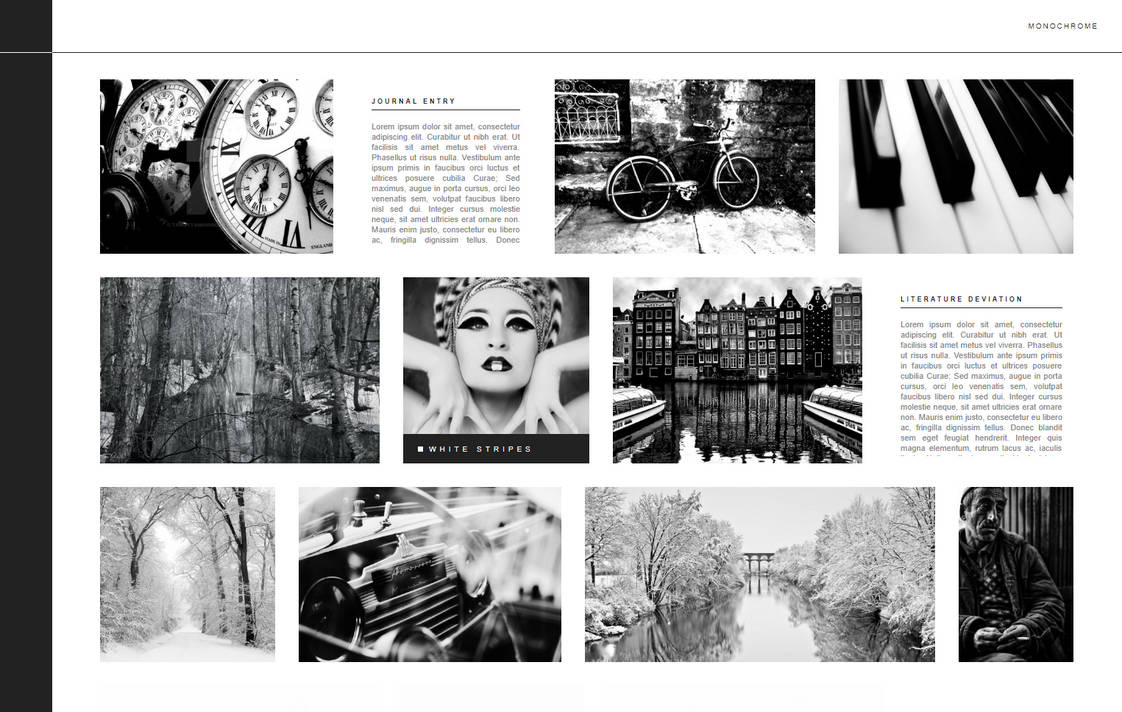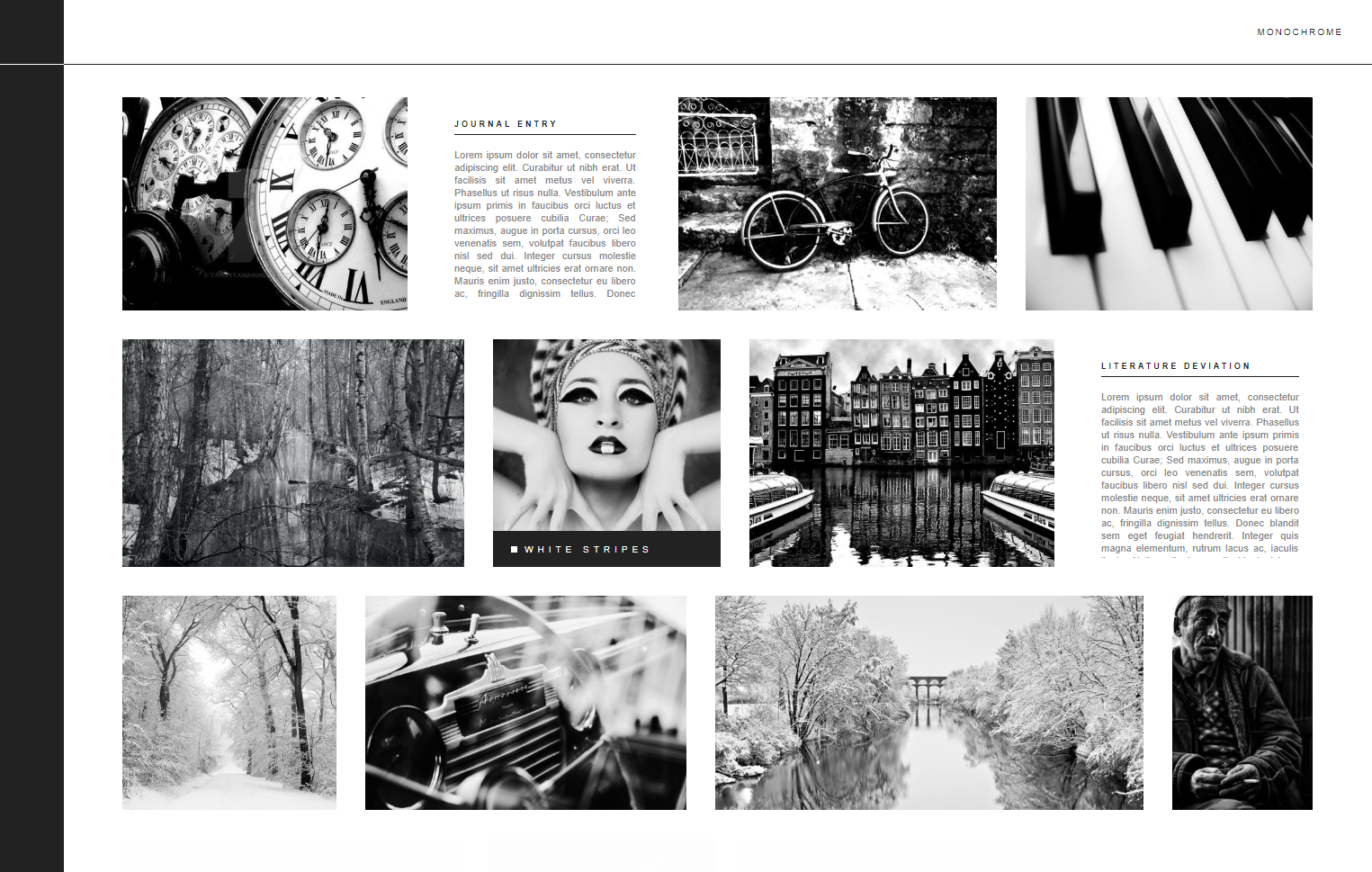 Watch
This gallery skin is an updated version of the one I've been using in my own gallery for the last year or so. Perfect for when you want something simple. Enjoy!
L I V E P R E V I E W
The deviations shown here can be found in the preview gallery via the link above.
This skin may be edited for personal use only. This means you can edit the CSS for use in your own gallery but you cannot reproduce this code, edited or otherwise, in part or in full, for redistribution or sale.
Version Info
Ver 1.0 - January 2018
Features
- Hidden elements for a streamlined look.
- Styled literature and journal thumbs.
- Works for user gallery and Favourites gallery
Notes
- This skin is designed to work
only
with the Description text provided in this download. Please copy the text from that file into the Description box. No other text or images should be added to the Description box in order for this design to work correctly.
Instructions
- Download the zip file from the download link on the right of this page.
- Extract the contents of the file.
- Follow the instructions inside.
- More information can be found via the help links below.
---------------------------------------
-->
☆
Gasara // Ko-fi
☆
<--
---
FAQ25 -
How do I add a gallery skin?
FAQ26 -
How do I add a description?
FAQ27 -
How do I remove a description?