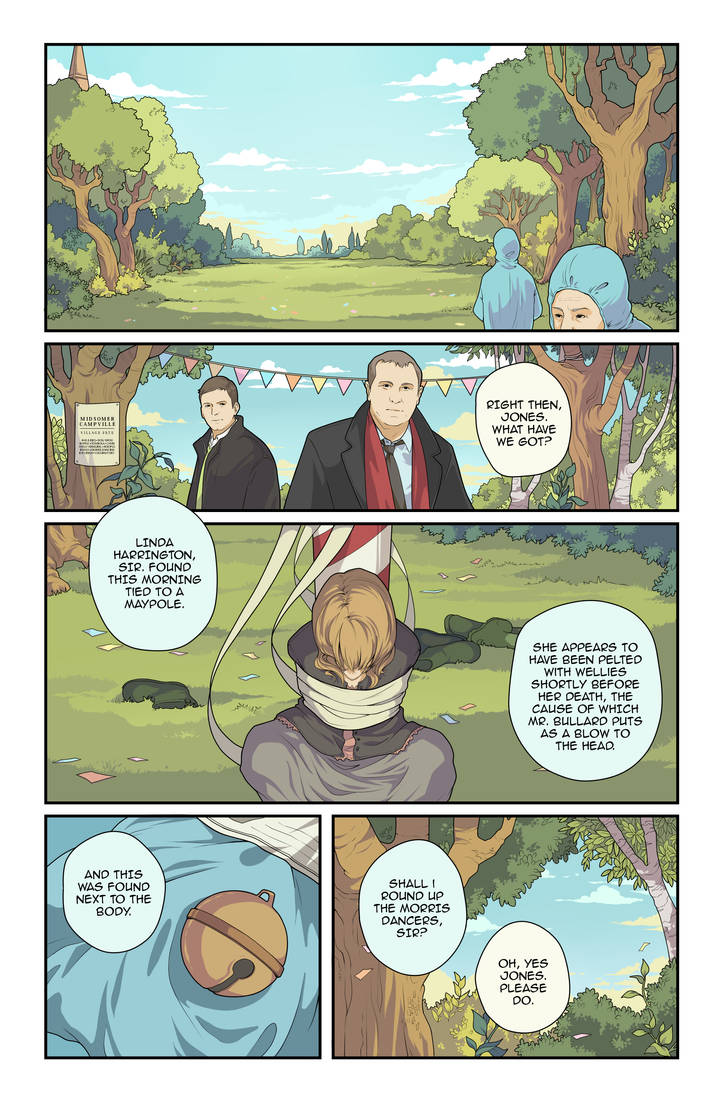 Watch
"What do you think, sir? Death by welly wanging or boshed by a morris dancer?"
Having lived in a sleepy English village all of my life I can in fact confirm that
Midsomer Murders
is more or less a documentary.
Here's a little bit of fan art for one of my favourite TV shows, the further investigations of Detective Chief Inspector Barnaby and Detective Sergeant Jones as it were. I absolutely adore John Nettles and Jason Hughes. I feel like I've upped my comic game with this one too.
Who do you think dunnit?
---
More Comics
---
---
Follow me
---
Instagram
|
Facebook
|
Twitter
|
Gasarasrevolution