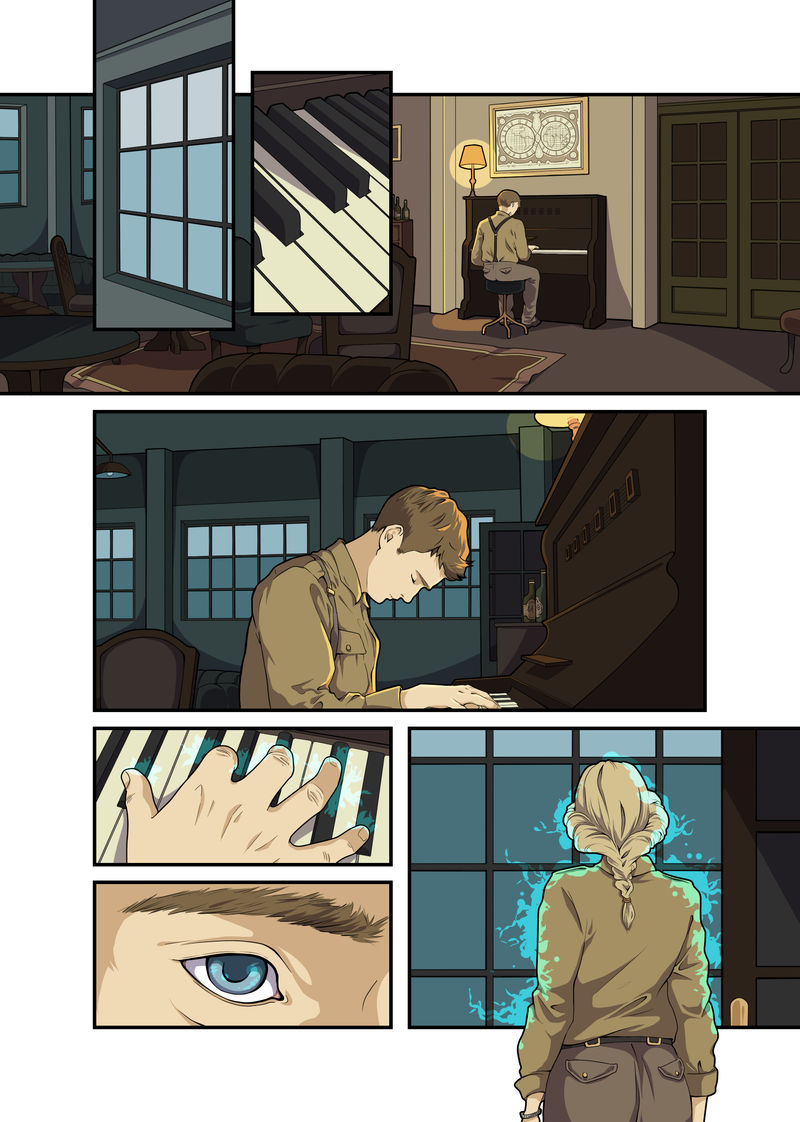 Watch
"What does it taste like? E flat major?"
"It's not the taste; it's the colours. Shades of blue, and blue smells like home."

- Aurora Luft & Alfred Graves (X Company)
--
Tools | Paint Tool SAI


---
More Comic Art
---
---
Follow me
---
Instagram
|
Facebook
|
Twitter
|
Gasarasrevolution

Wow your comic art is really good! I knew you were good with codes but didn't know you could also draw so nicely!
Very well done.
Reply

Ah, thank you very much! Drawing is actually my main hobby and coding is just a little something I do on the side. I often get carried away with CSS though..!
Reply

Reply

Very nice - what show is this?
Reply

I just got into this Netflix series oml
Reply

I made the mistake of binge-watching all three seasons. Oh, my poor heart..! It's so, so, very good though.
Reply

'<' Gorgeous scene transitions, oh my
Reply

Reply

Wow! The angles look amazing!

So much atmosphere, too! You've done a splendid job. <3
Reply

Reply