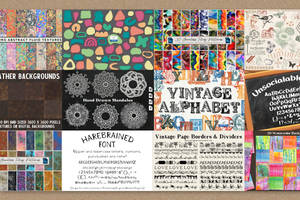 HG Designs Subscriber Area
Lots of high resolution goodies for graphic design including textures, photoshop brushes, seamless patterns and more.
---

Description
Had a job that required me to only use 120 Crayola colors. Found a site online that listed the names and hex values for each, so I created a set of swatches for em.
The zip contains the the aco file for Photoshop. I took the time to label each swatch by their Crayola name, so you don't have to guess which is Purple Pizzazz and which is Razzle Dazzle Rose.
Here's a link to the site where I found the hex colors:
[link]