literature
Submission Guidelines

Literature Text
Introduction:
Indie Graphic Novels is an international group of independent artists and illustrators that self-publish art, comics, graphic novels, posters and webcomics. We regularly accept work by artists from around the world. Language and geography is not a barrier to art skill.
Indie Graphic Novels is not Marvel or DC focused. We love Darkhorse, Toyko Pop, Top Shelf, Last Gasp, IDW and Archaia for the same originality that we value in our own work in comics and graphics novels.
Our goals are simple: to promote indie books, build small press awareness in the general public and feature comics by all of our members.
This comic arts group is for:
* Self-Publishers
* Webcomic Artists
* Manga Artists
* Small Press Graphic Novelists
* International Artists
* Traditional Illustrators
* Digital Comic/Book Designers
* Student Artists
* Fans, fans, fans!
General Guidelines for Members:
1. We are an indie group for original titles and not a Marvel/DC fan comic or character group. No Spider-Man, Hulk or Superman fan art will be accepted.
2. Nudity, as in the artistic sense, is acceptable. Depiction of the human form is great - fat, skinny, sexy, etc.
Pornography
or hentai, as in explicit sexual imagery, intercourse and genital contact are not acceptable. This includes written or text file pornography as well. Also, no dongs.
3. A maximum of seven (7) entries a week are allowed from any member, or contributor, to Indie Graphic Novels.
4. No photographic work (portraits, photo-manipulations), unless it is of artist merchandise, will be accepted.
5. No icons will be approved for gallery folders.
6. "Trolling" aka the unwarranted harassment of members, guests or users will not be tolerated.
7. Theft of artists' work from this group, including false attribution, will not be tolerated. This will result in expulsion from this group and being reported to Deviant Art for potential account termination.
8. Violations of these simple rules will result in one (1) warning followed by a compulsory expulsion from this dA group.
9. Any member, or contributor, that commits a severe violation of one (1) of these rules such as posting multiple amounts of pornography or venomously disrespecting a member or user will face a mandatory expulsion. No exceptions. Violating Rule 9 also means being reported to Deviant Art and potential account termination.
10. No re-posting of any other artists original work unless you are or were on the art or writing team that generated the page or image. Theft or impersonation will be reported. Violating Rule 10 also means being reported to Deviant Art and potential account termination.
The Submission Process:
Each page needs to submitted to the correct folder. Each entry is voted on by the admin of Indie Graphic Novels. Please read the folder details here.
The
Featured Folder
is for the highest level of art submissions. Please only submit your
best work
here. If a piece does not meet guidelines it will be rejected or pulled from this folder without notice. Not not submit infographics to the Featured folder.
Examples of accepted art in Featured: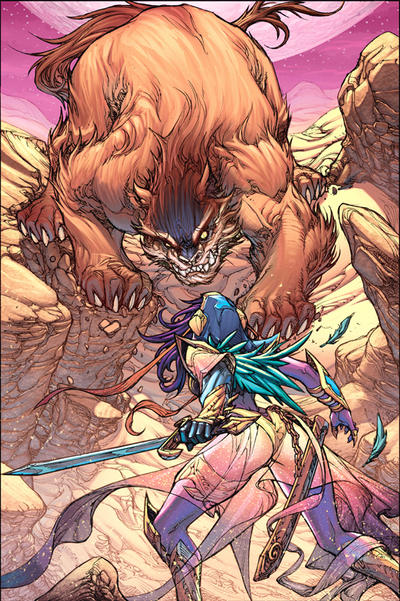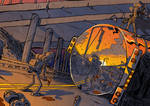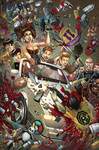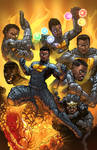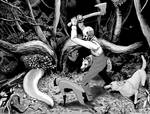 The
Covers
is only for comic covers. Cover must include a title and preferably the writer's and artist's names or information.
Examples of accepted art in Covers: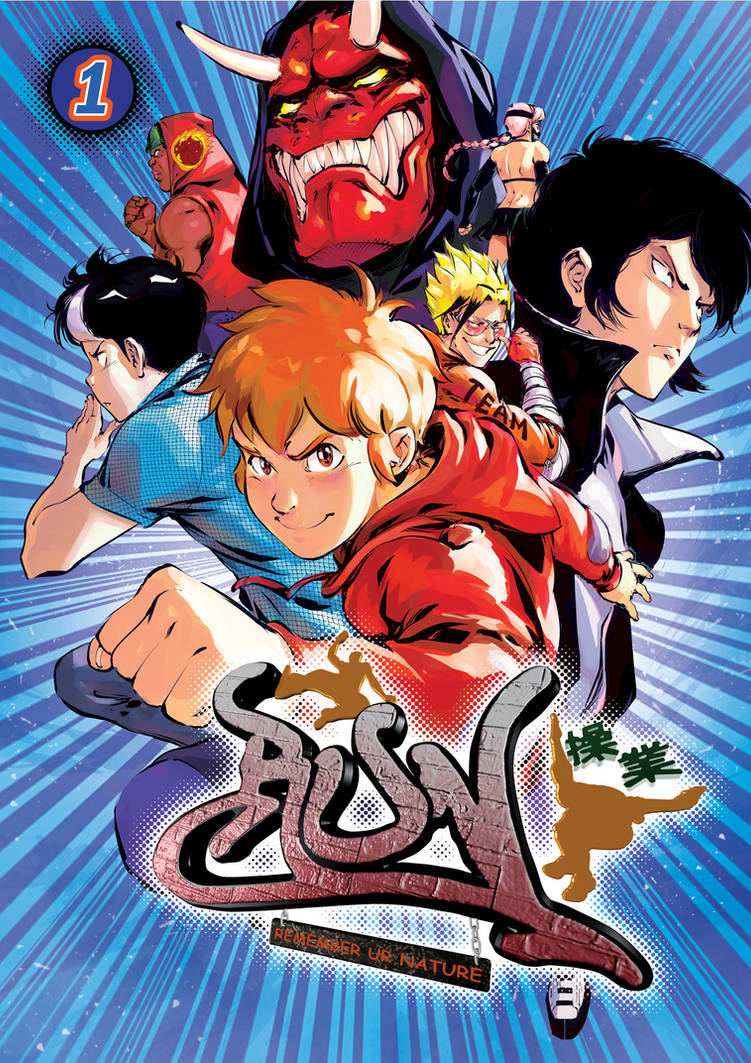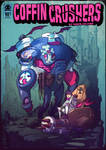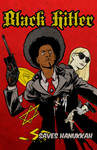 The
Pages
is for completed pages only. We primarily accept color pages but black-and-white pages are also acceptable.
Examples of accepted art in Pages: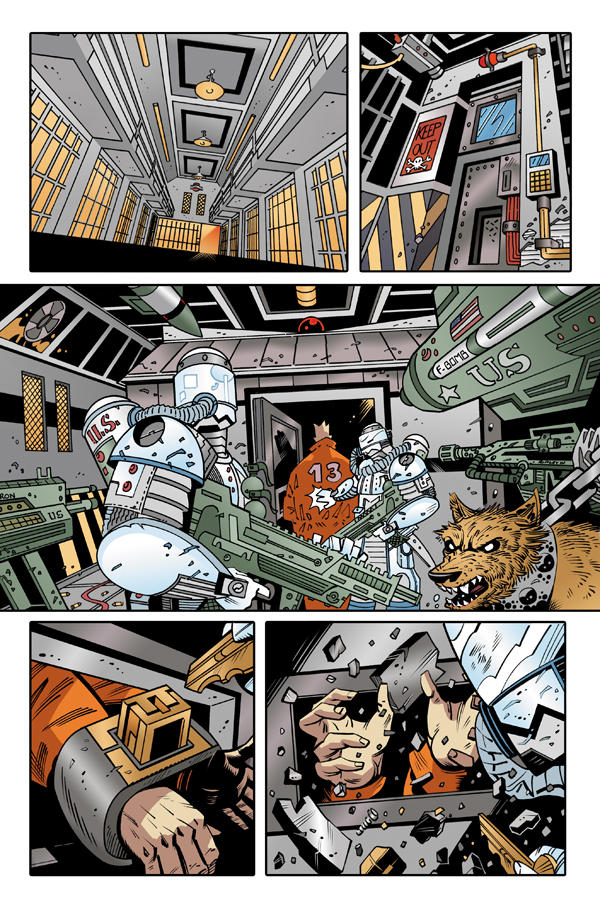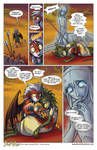 <da:thumb id="410290091"/> <da:thumb id="452000662"/>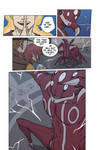 The
Cards
is for completed sketch cards in color. Because we focus on indie and small press most (95%+) Marvel and DC character sketch cards will not be approved by vote. However, re-interpretations or obscure characters will be considered.
Examples of accepted art in Cards: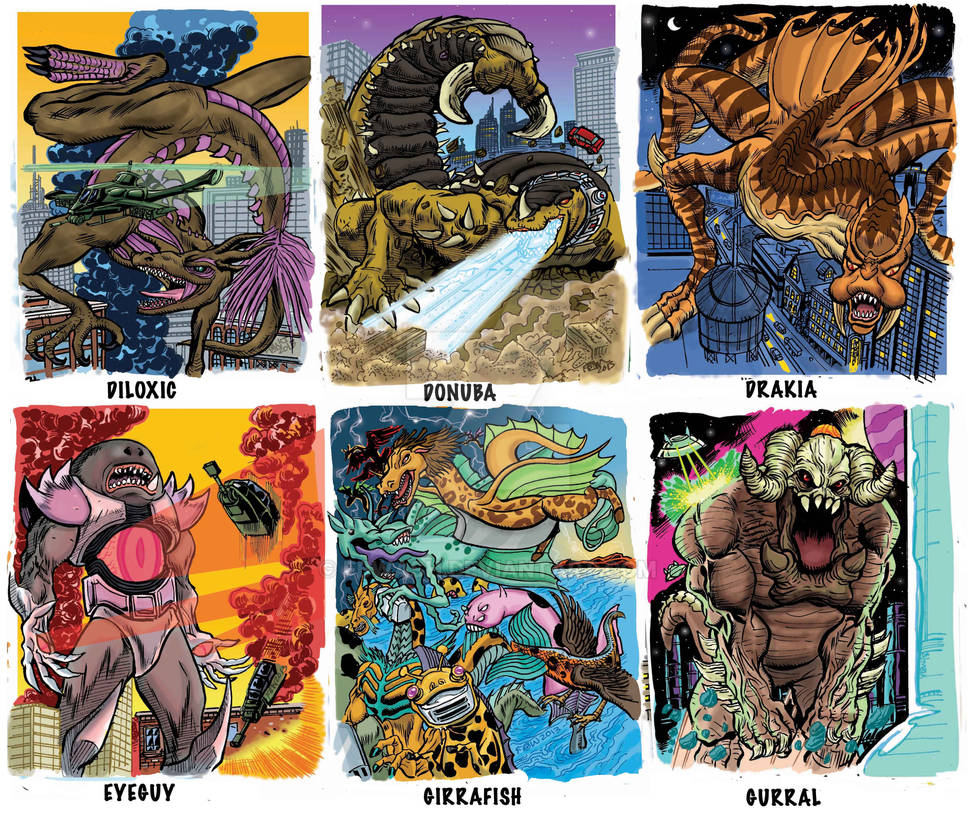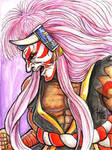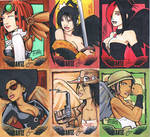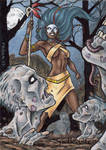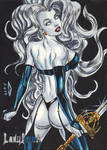 The
Pencils and Inks Folder
is for roughs of comic pages. Please do not submit single sketches unless you feel that the sketch is out-standing enough to be voted into this gallery.
Examples of accepted art in Pencils and Inks: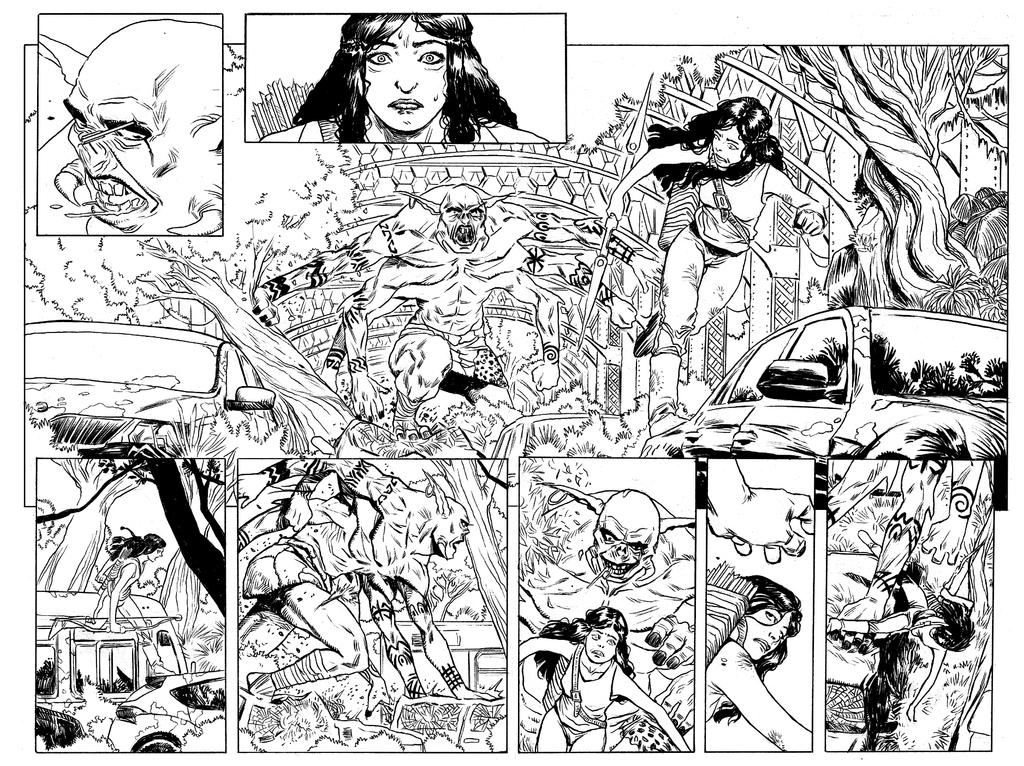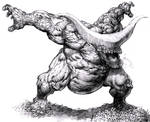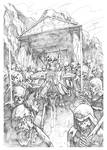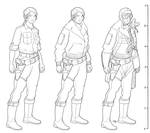 The
Character Design Folder
is for pages containing multiple views of a character. Pages can also display multiple views of weapons, scenery or animals.
Examples of accepted art in Character Design: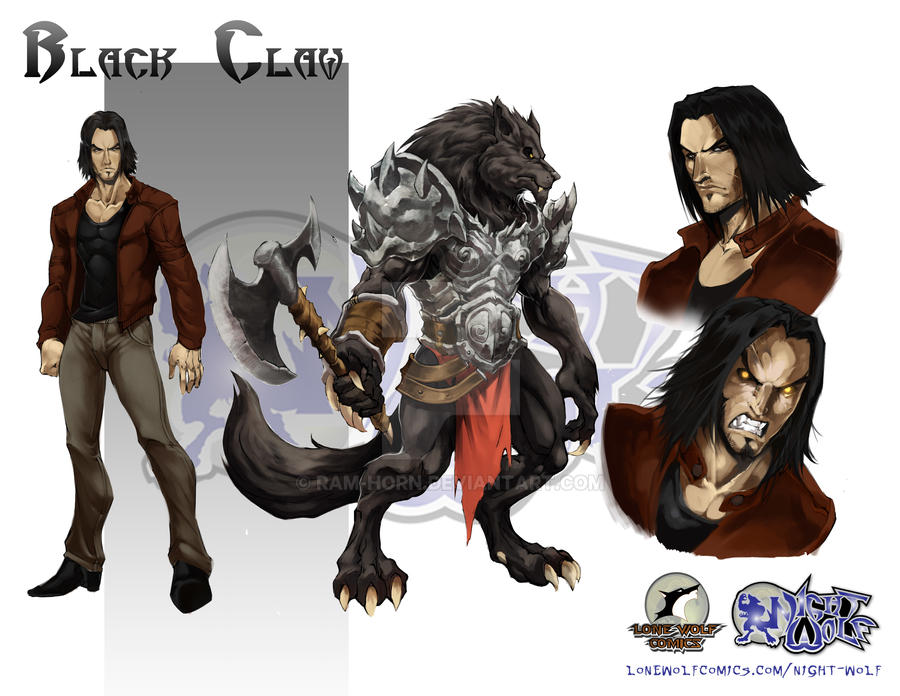 <da:thumb id="444025834"/>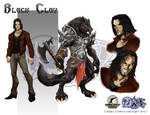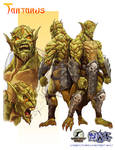 Examples of accepted art in Environment Design: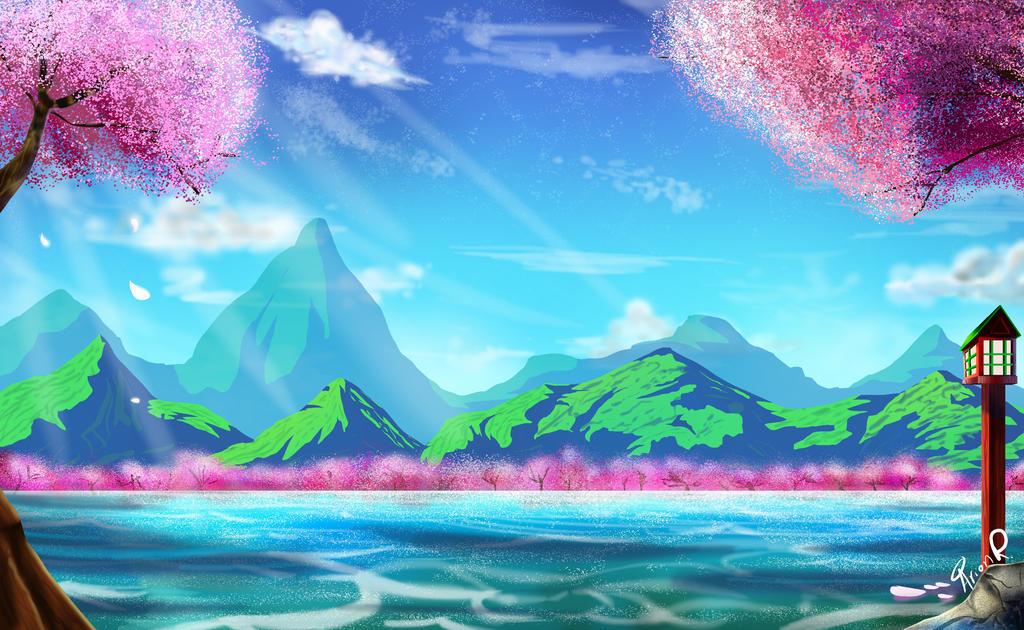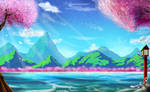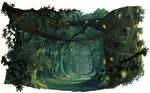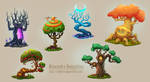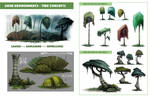 The
Process Folder
is for pieces that contain a progression from pencils to inks or from pencils to colors. No "Draw It Again" Memes accepted by vote.
Examples of accepted art in Process: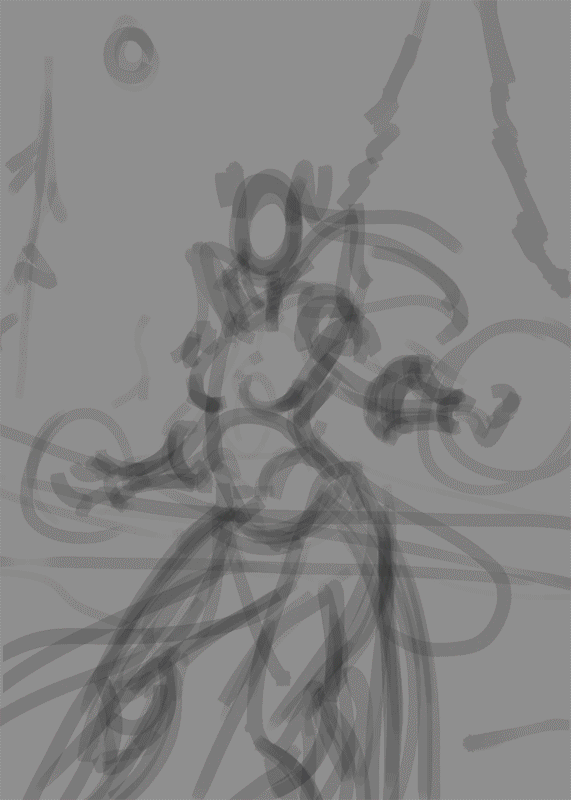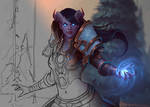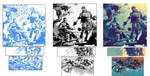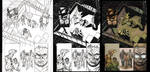 The
Info Folder
is for just that - information about comic cons, book releases and contests. Not not submit infographics to the Featured folder but rather to this folder. One image per appearance or announcement please.
Examples of accepted art in Info: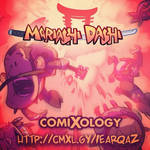 The
Group Crit Folder
is for artist looking for peer review of their work. Please see the rules for providing feedback located in this folder.
Submission Criteria:
A page or piece being Accepted or Declined comes with clear reasons. We would like to write a note with an explanation for each decision but that is not realistic. Being either Accepted or Declined is based on the following questions or guidelines.
Declined Art Examples:
* Is the piece at a low current skill level?
* Is the piece clearly a work-in-progress submitted to a finished work folder?
* Does the piece feature rough or unrefined panels or subjects?
* Is the page undefined or poorly designed?
* Are there very many anatomical or form issues in the piece?
* Are there many unintended perspective issues?
* Are there large amounts of purposeless empty space?
* Is this piece a personal message? (Happy Birthday, 5,000 views, Mars Needs Women)
* Is this piece a holiday message? (Happy Halloween, Merry Christmas)
* Is this piece graphic design and not figural/observational/imaginative illustration? (Happy Halloween, Merry Christmas)
* Is this piece clearly a Poser model or created directly from a stock photo?
* Is this piece hastily designed advertising?
* Is this piece a photograph or incorporates large amounts of photographic work?
* Is this piece an icon?
* Are large amounts of your title already included in this group?
Please remember that these decisions are made by our admins. The Moderator, Paul Schmitt/Gargantuan Media, is solely responsible for the final deciding vote. This is not the opinion of the entire comics world just a single group!
Also, an "Expired" entry is nearly the same thing as being denied due to the fact that we could not come to a clear consensus as whether or not to Accept an entry. Please do not re-submit an entry multiple times due to expiration(s).
The Moderator and Contributors decisions are final for this group only - there are hundreds of dA groups and dozens of publishers that may have other ideas. Please do not quit making art based on Indie Graphic Novels admin votes.
The new submission guidelines and FAQ's for
Indie Graphic Novels
a Deviant Art group for comic artists and illustrators.