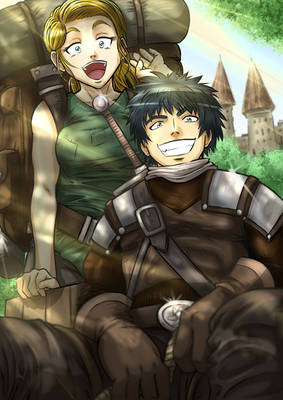 Comic creation support
Support my comic creation endeavours, by supporting me with a bit every month. Every penny counts.
---

Selfridge's XIV (Thackeray)
Description
Thackeray.

This is the fourteenth (of fifteen) in a series of practice pieces painted in Manga Studio 5, based on screen caps from season two of 'Mr Selfridge'.
I tried to pull back from the extreme caricatures on this one, even though Thackeray deserved a big head. I should have spent a bit more time on the sketch though. The underpainting was similar to the last few paintings, with the addition of Payne's Grey after using Burnt Sienna. The use of a contrasting cool color let me deepen the shadows prior to overpainting.
I'm still not entirely happy with the brushwork. I feel like I'm being too timid at times, particularly with faces. I think I need to define shadow shapes and core shadows more.
(Finished April 5, 2015)
Image size
1070x600px 133.65 KB